Year 4
Royal Greenwich Observatory Visit
To support our learning in year four, the children visited the Royal Greenwich Observatory on Wednesday 22nd of May 209. The purpose of the trip was to link in with our computing unit, 'We are meteorologists'. During our Computing lessons the children made predictions on the weather over a week and then recorded it using Microsoft Excel. We then gave them an opportunity to present their findings in front of their peers. It was a great opportunity to further develop our understanding by going to the Royal Greenwich Observatory in Greenwich.
The trip involved a planetarium show, a workshop and a gallery visit. First we were taken to the planetarium and given a guided tour of all the planets by an astrophysicist. We were given the options of what planets to visit. It was an amazing experience to watch the planets and find out new information. Did you know Mercury is hot but not too hot for ice? At the end of the tour, there was a question and answer session. Later on, we visited the Meridian to discover the remarkable story behind the reference line for Greenwich Mean Time (GMT).
The outcome linked to next steps in learning was to further develop our understanding about the universe and learn more about the earth, sun and moon in a captivating way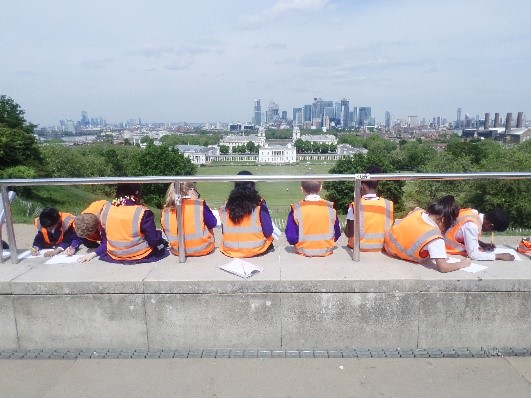 National Maritime Museum
To link with year 4's topic The Vikings, we visited the National Maritime Museum on Monday 5th March 2018. This exciting outing provided us with a hands-on session, where we learnt all about where the Vikings came from, how they travelled and dressed and how and what they traded and who with.
The children's topic sessions will incorporate this new learning by looking further into what the Vikings traded and what they traded for. This will support the children when they create persuasive adverts about their chosen Viking object.
Also, they had a chance to look around the museum and have a go in the 'Hands-on Deck.' The children and adults thoroughly enjoyed their day out, and have brought back a wealth of knowledge about the Vikings.