Reception
Click here to view our Reception Curriculum Map
Autumn Term
Literacy
During the autumn term in literacy we looked at different books which included; 'Where the Wild Things Are', 'Bringing the Rain to Kapiti Plain' and 'Look up'. Throughout the weeks, we covered speech and thought bubbles, what a command is and designed our own posters. The children also begun to use their phonics knowledge to hear and apply sounds in their writing, alongside this we encouraged the children to use a sound mat to find the sound(s) they could hear. We have been working on encouraging the children to speak in full sentences and where possible extending their sentences using 'and' or 'because'.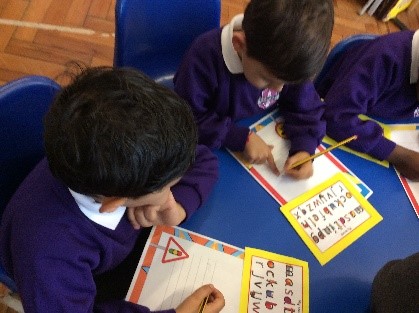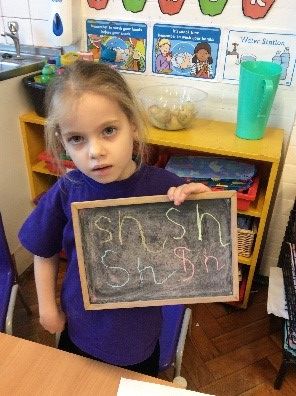 Maths
In our maths sessions we have been looking at 'number' and 'ordering'. The children, as a class, have been counting from 0-20, identifying numbers, counting groups of objects, matching an amount to a number, ordering numbers and ordering height and length. They were then encouraged to use their new knowledge and skills in free flow activities available to them throughout the sessions.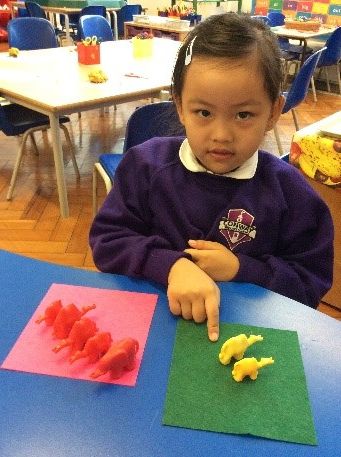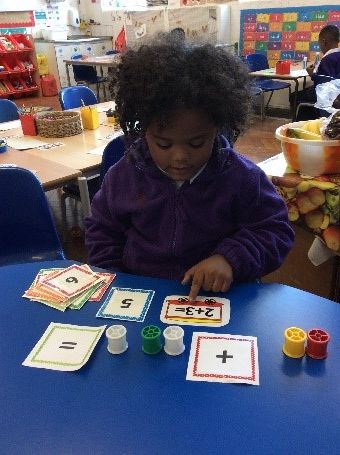 Topic
Our topic during the autumn term was 'Knowing Ourselves'. As a class the children looked closely at themselves as individuals, their likes and dislikes, the human body, their features and emotions. The children took part in various circle times to talk about themselves and listen to their peers. We also looked at body parts, naming what they were and what they could be used for.
During the term, we celebrated and remembered many special events including Diwali, Remembrance Day and Red Nose Day.
Outdoor Learning Area
The children showed a great interest in the outdoor learning area. They explored all areas and actively participated in activities that were available to them. The children in particular showed a keen interest in the investigation area, this area gives the children an opportunity to dig in the soil and see what they can find using various tools. In the forest school area, the children explored large hoops, bean bags, skittles, bats and balls this encouraged lots of peer relationships and learning to work together.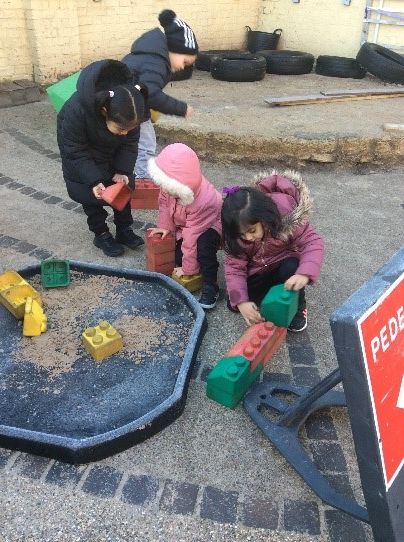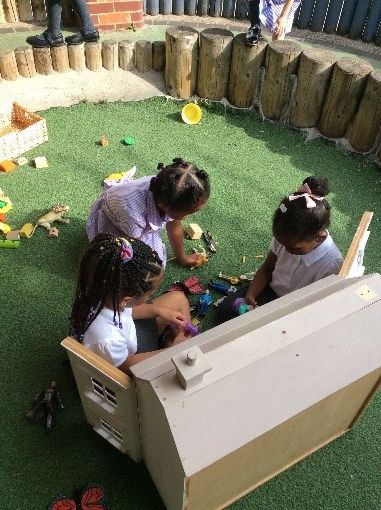 Next Term (Spring)
Next term we are looking forward to our new topic 'Telling a tale'. The children will be introduced to the texts 'The Magic Paintbrush' and 'Little Red'. We will be encouraging the children to use their knowledge and skills independently during both focus and free flow activities.