Nursery
Autumn term
Prime Areas
Throughout the term we have focused on how we build relationships between peers and adults. We also learnt about following rules, the difference between right and wrong. During our learning we have been using our voices to communicate our needs and wishes. Through this we have also developed our listening skills and our understanding.
We have been carrying out activities to help develop our fine motor skills using our finger gym area.
Maths
In Maths we have been counting out loud up to 10 and matching the correct number of fingers. The children have been mark making representing number. We have also looked at numbers in the environment and been learning number rhymes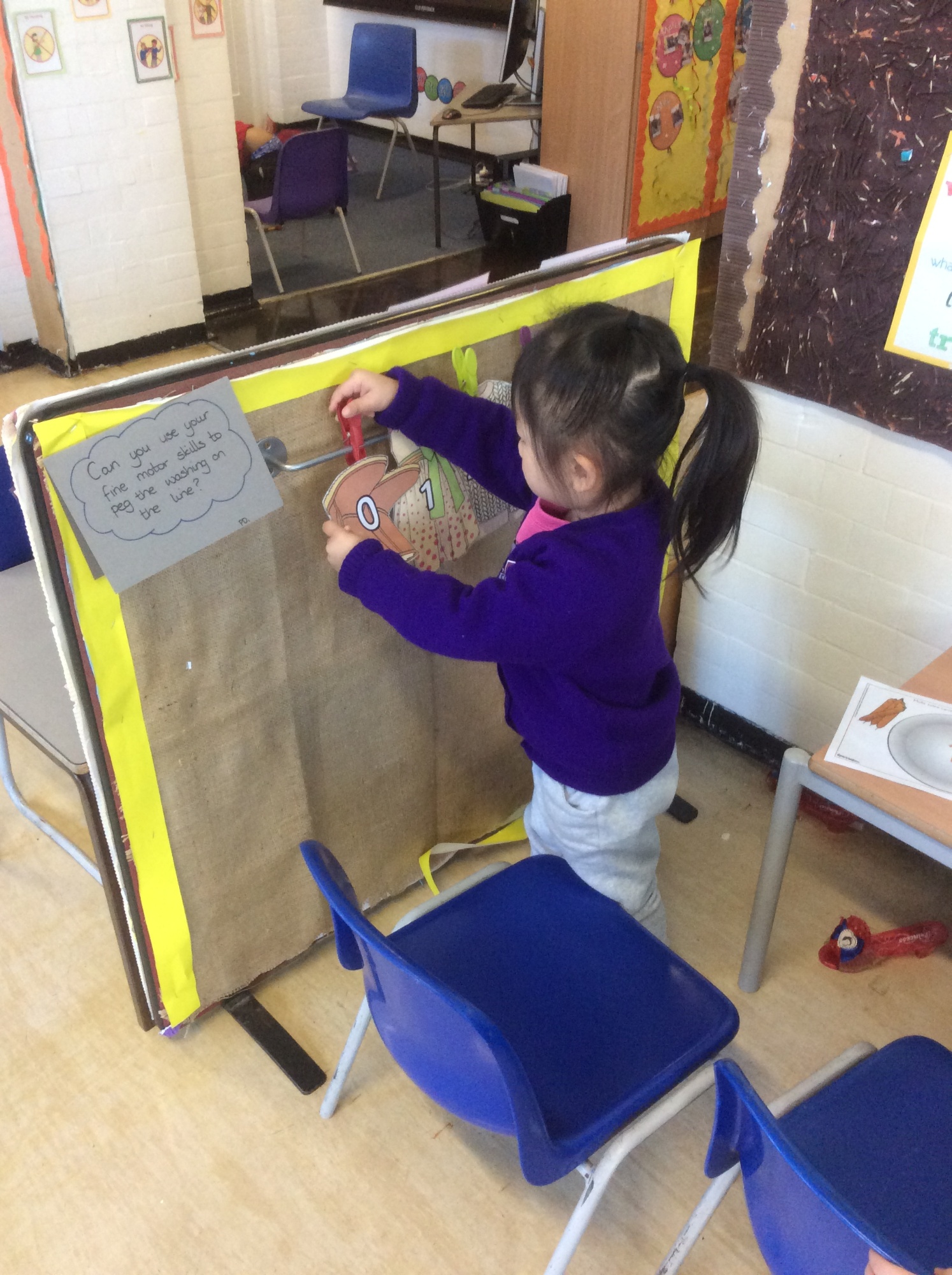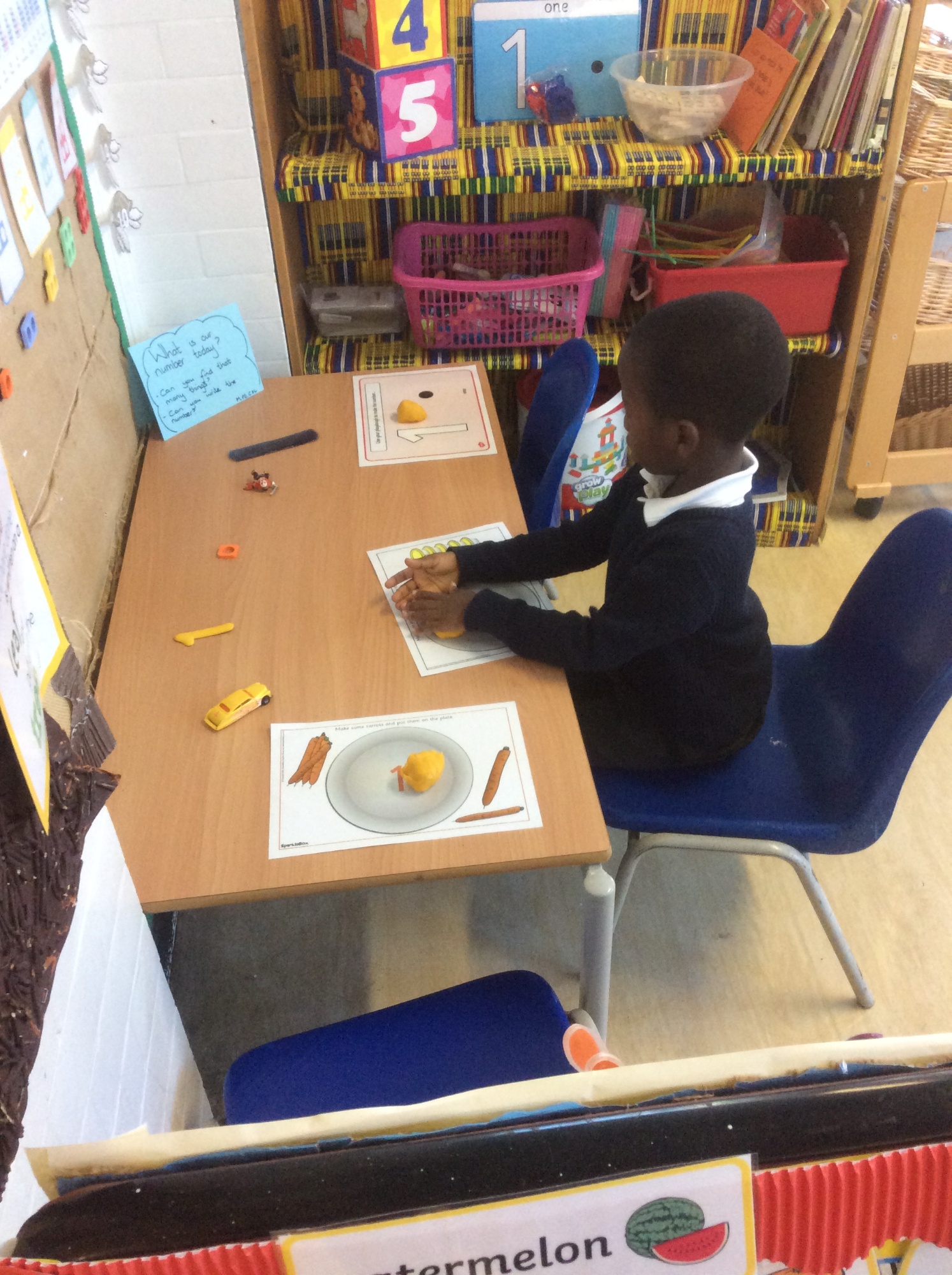 Within shape, space and measure we have focused on basic patterns, looking at the sizes of different objects, where objects are positioned and the names of some basic 2D shapes. Within the Nursery there are Maths opportunities to help the children develop their basic mathematical skills.
Topic
During the autumn term we looked at the topics, 'Ourselves' and we learnt about our body, our senses, our likes and dislikes and our family. We had a great time learning about each other and making new friends.
We have also looked at the topic 'Celebrations' and we have learnt all about different celebrations that happen within this term. The children have spoken about how they celebrated the different celebrations with their family.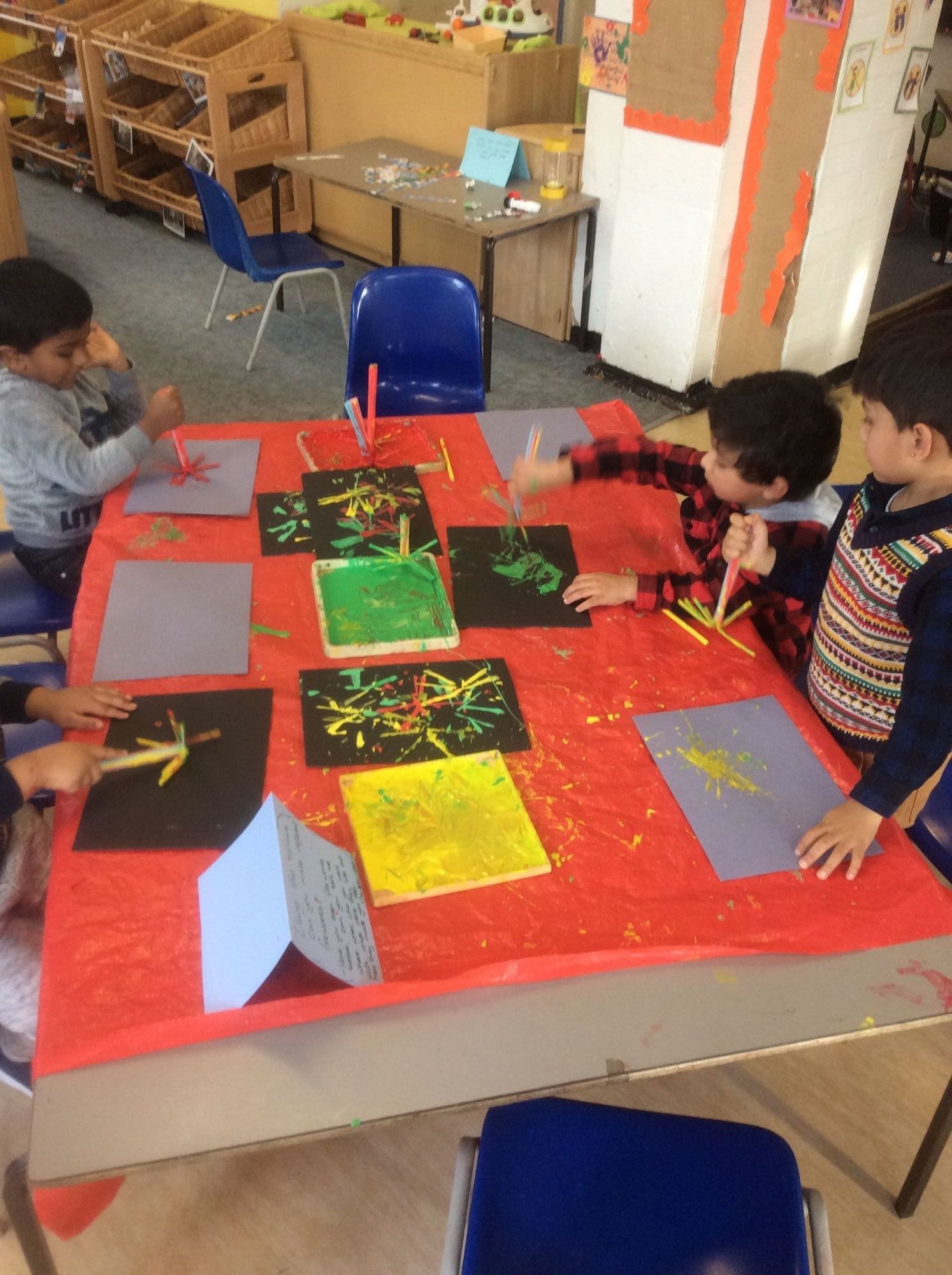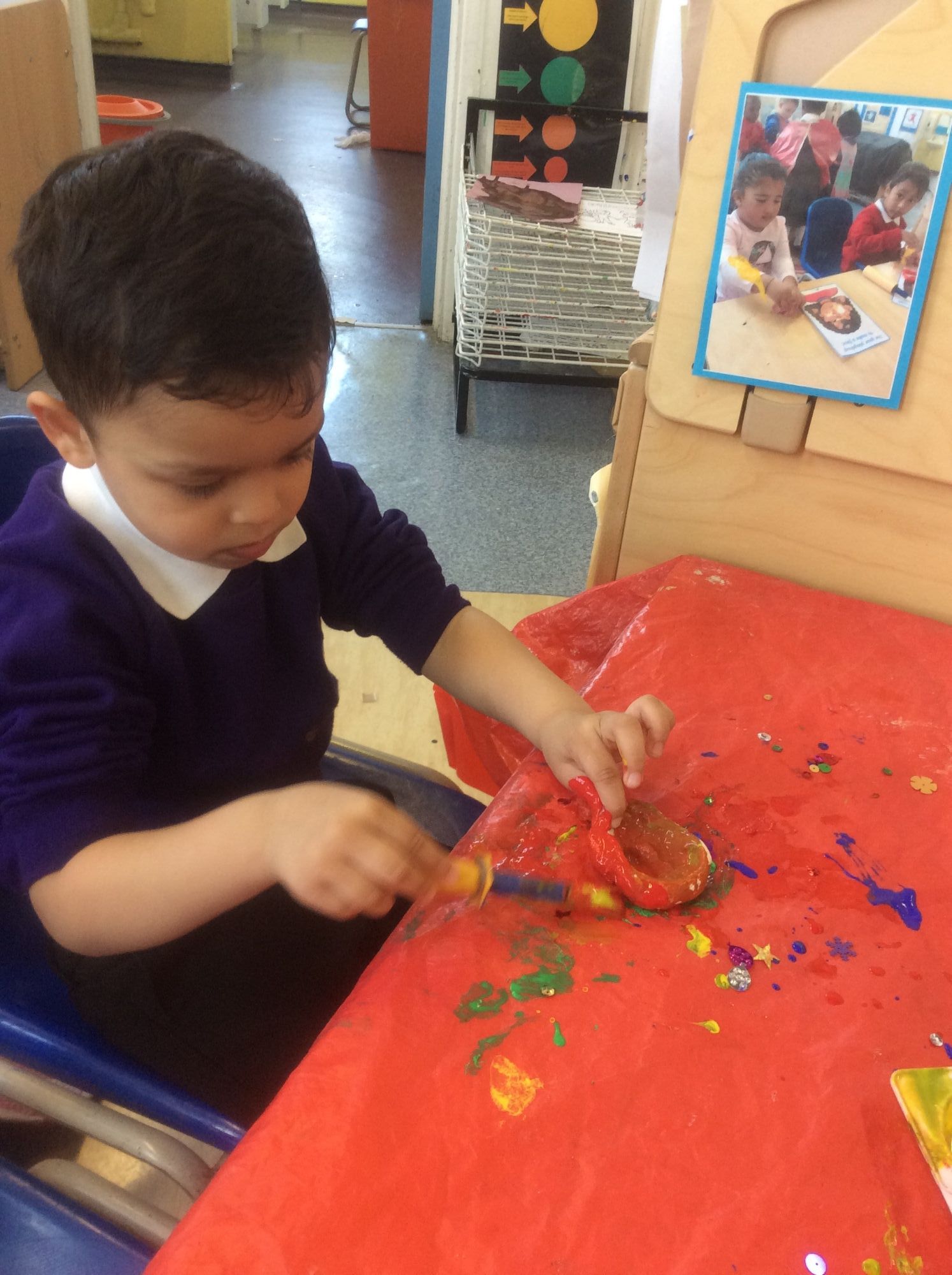 Outdoor Learning Area
The children have continued to enjoy our outdoor area. The children are particularly enthusiastic about climbing on all PE equipment, riding bikes and scooters and playing ball games which help to develop their gross motor skills. The children also enjoy playing with the cars and coming up with places they travel to. The children also have opportunities to further develop their Mathematical and Literacy understanding and their communication skills with others. They also enjoy making different foods in the 'mud kitchen' which helps their imagination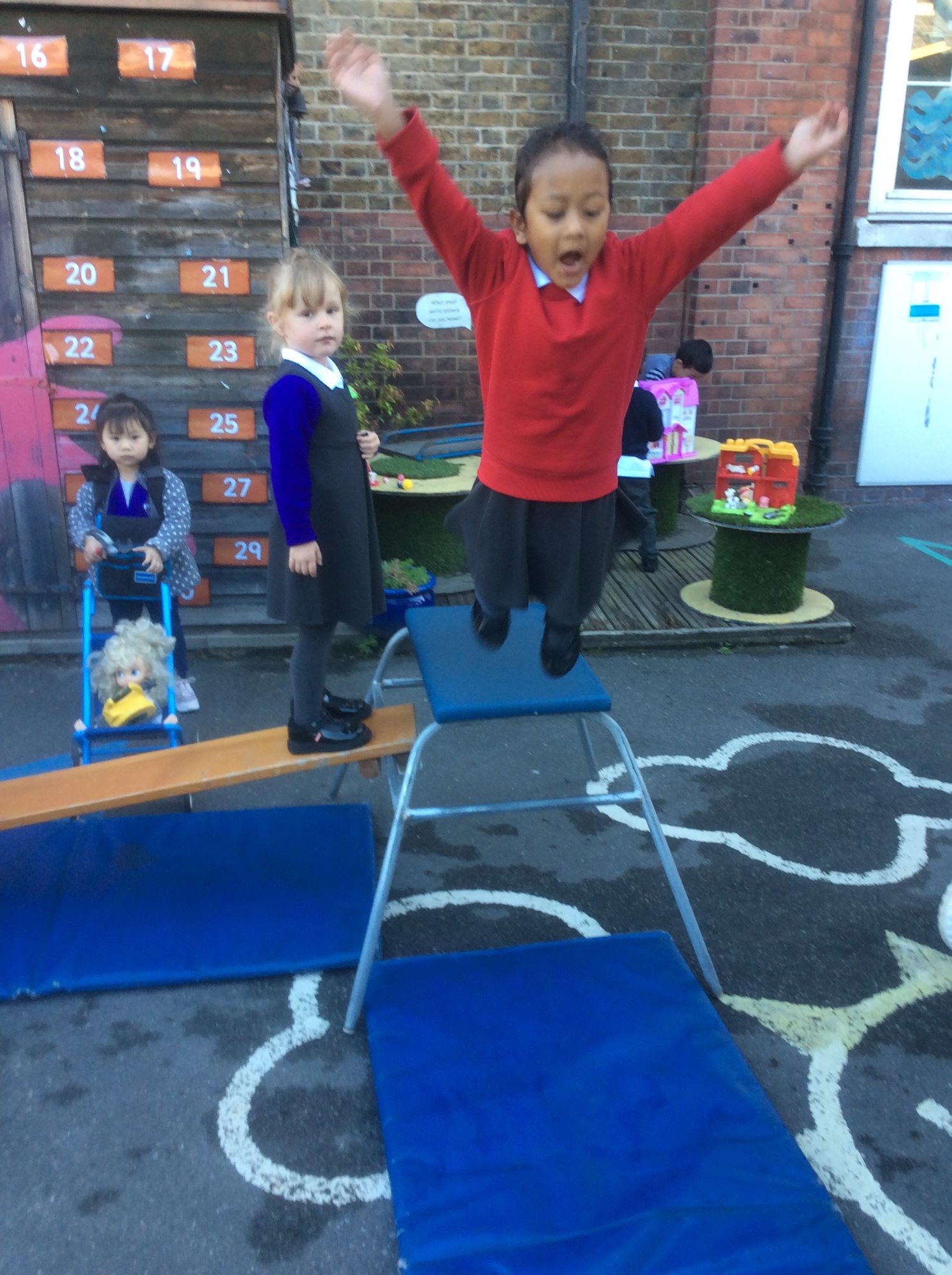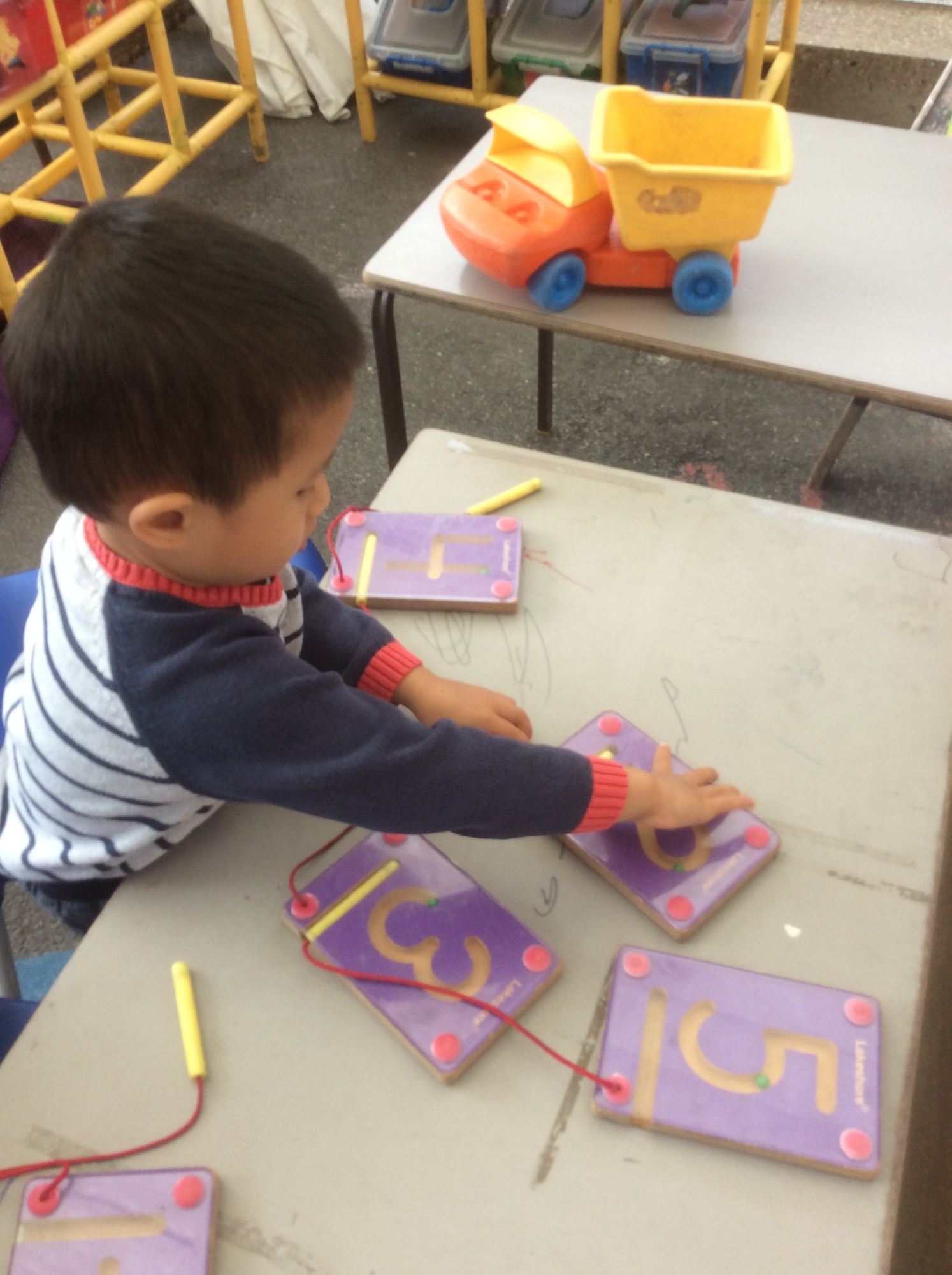 Next Term (Spring)
Next term, we are looking forward to our topic of 'Transport'; we will be focusing on the stories The Naughty Bus, Mr. Gumpy's Motor Car, The Train Ride and a range of non-fiction books on transport. We will be looking at different types of transport, the reasons for using them and how they have changed over time.