Year 6
End of year events
Year 6 Cinema Trip
As a reward for all of the hard work the Year 6 children put into their SATs, we took the bus to Bexleyheath and went to the cinema. We watched the film 'The Boss Baby' and enjoyed some popcorn. It was a great chance to relax a little after putting in so much effort leading up to the national tests. A fantastic time was had by all!
Year 6 Go Ape Trip
In order to develop a number of key skills, such as team work, co-operation and confidence, the children in Year 6 had the opportunity to take part in 'Go Ape' at Leeds castle - an outdoor educational experience that the pupils will remember for a long time to come!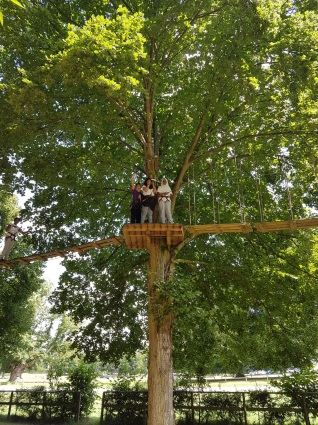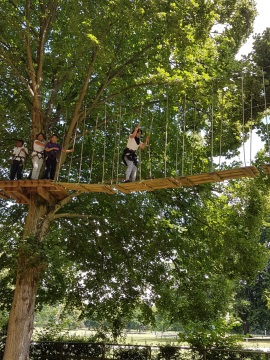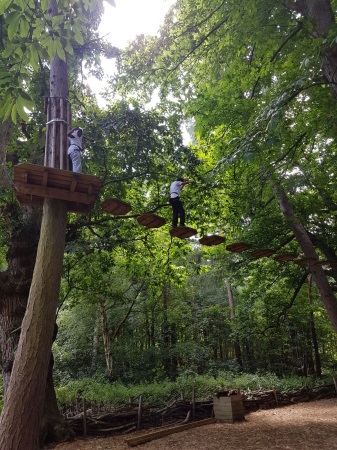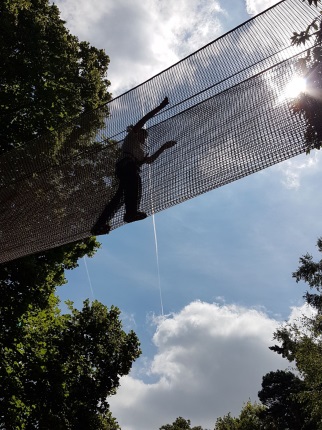 Year 6 Production
It was anchors away on Tuesday night as year 6 set sail on a swashbuckling pirate adventure.
Jack & Liza Periwinkle (Evie and Kevin) yearning for adventure, are given a real life treasure map by their Uncle Dead-Eye (Siddhartha). However, when the infamous Redbeard (Setsophia) and his pungent Pirates of the Curry Bean steal the map and kidnap their mother Pearl (Roenesa), the race is on to rescue her, reclaim the map and find the treasure. Accompanied by their faithful cat Fiddlesticks (Kristers), the twins join a mad admiral (Arzav) and his crazy crew on a voyage of adventure that takes them from Old London Docks to the mysterious island of Lumbago in the sea of Sciatica. Scuttle (Sulav) and Slack (Rihaan) were first to find the treasure chest but a bigger surprise was awaiting them even better than gold. Chief Wonga (Mukund) turns out to be Jack & Lizas' long lost father Stanley.
A brilliant play and a big thank you to all the staff involved in its production.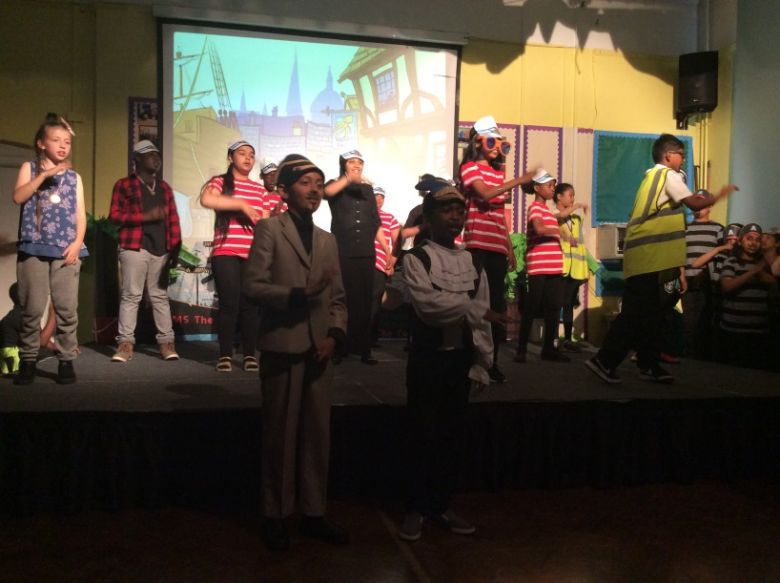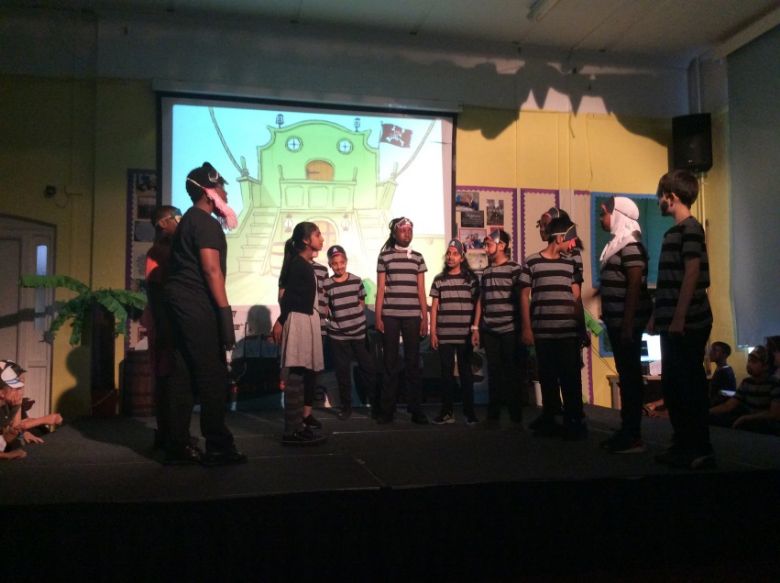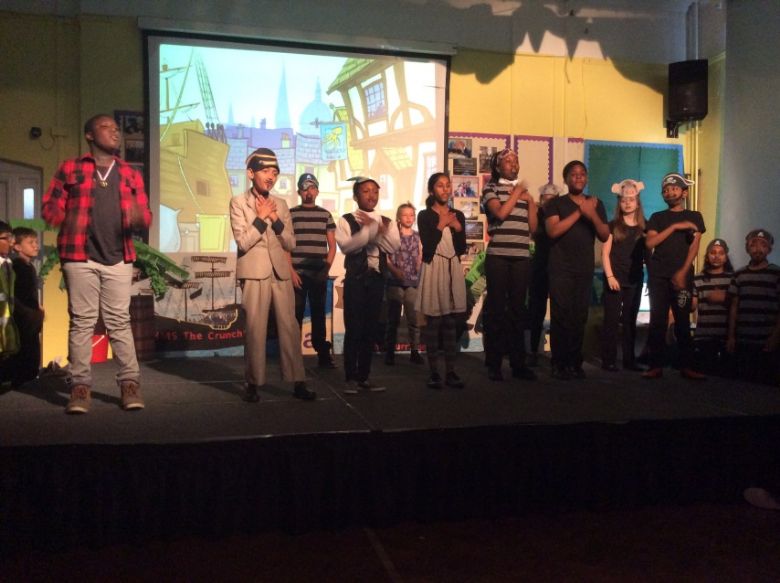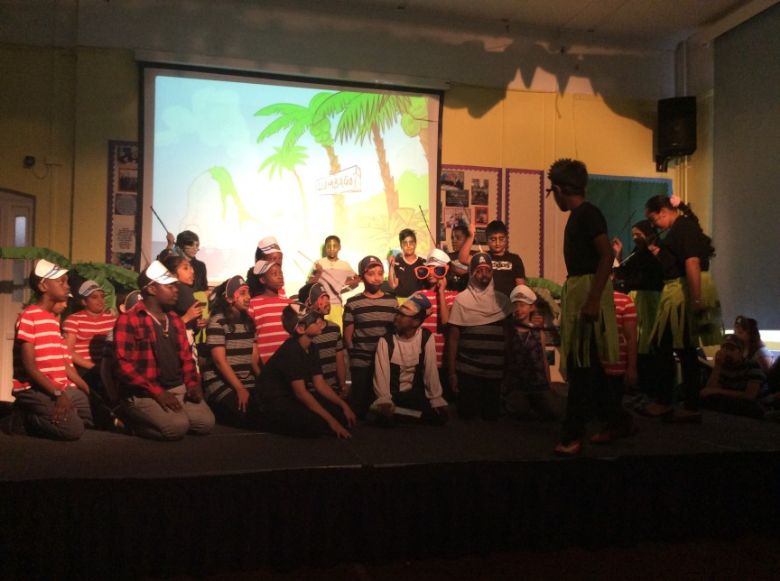 Year 6 Graduation
After an absolutely fantastic year, we were able to celebrate the year 6 pupil's achievements with our annual graduation ceremony. With songs, poems, memories and awards to share with teachers and parents, it was a wonderful event which the children will never forget.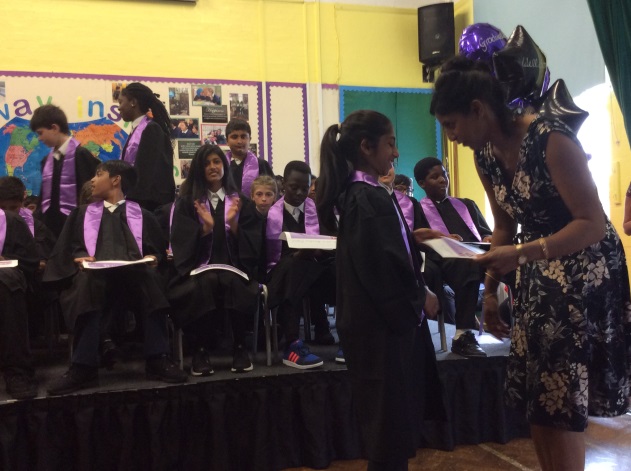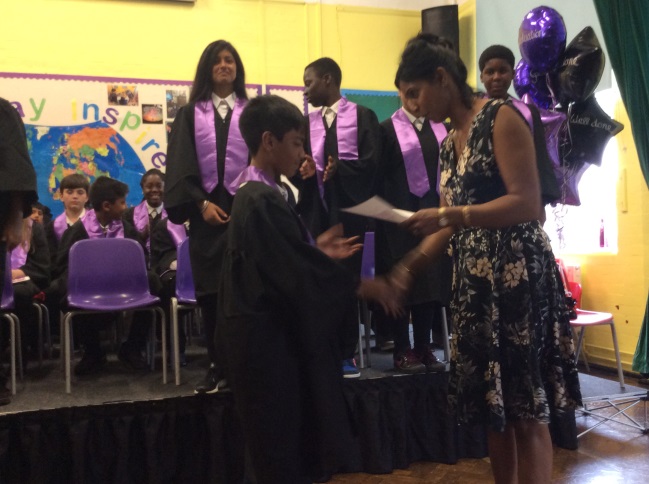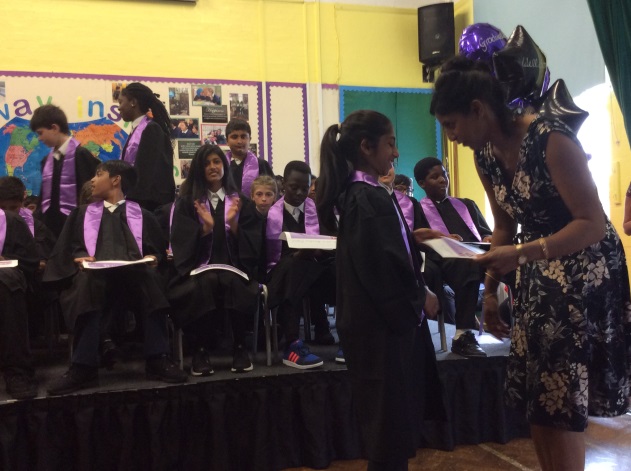 Year 6 Prom
Year six had a fantastic time at their end of year prom. They danced, ate and enjoyed their last moments as a year group. We would like to wish our year six pupils much success for the future as they move on to their secondary schools.
Autumn Term
Maths
In maths, we have been developing our understanding and use of a range of calculations and applying them to solve everyday problems. We have developed our quick mental recall of known number facts such as the multiples of 7, 8 and 9 as well as solving problems involving geometry.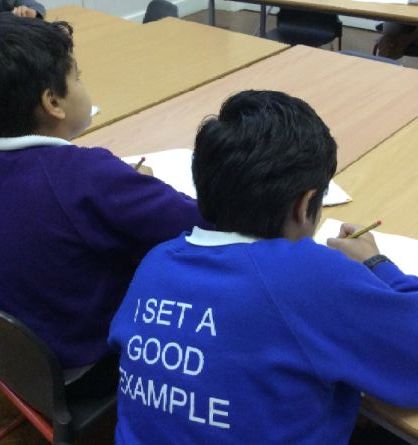 Writing
In writing, we have been developing our understanding of a type of non-fiction writing; explanations. We unpicked the language used, how they are structured and wrote our own explanation text either on flooding or on the water cycle. We then moved onto learning about a specific fiction narrative; dystopian (living in a problematic environment). We enjoyed learning about how the characters and settings change as the story takes unexpected twists and turns. We completed the unit by writing our own dystopian story based on an animated video clip.
Reading
In reading, we have read a range of texts, including extracts as well as whole books. In the mornings, we have recently read classics such as Sword in Stone and a range of non-fiction such as information about Mount Everest. In the afternoons, we have been reading about the adventures of Alex Ryder which we are really enjoying!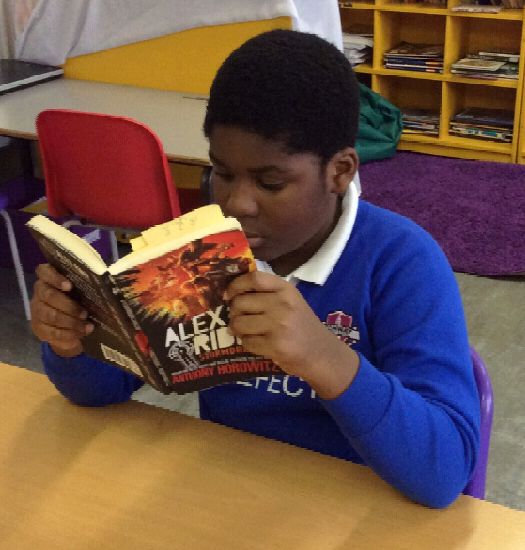 Science
In science, we have been learning about living things, including humans. We have discussed and researched different areas, for example, how to eat a healthy diet and maintain a healthy lifestyle. We have also learnt about how important organs work, such as the circulatory system.
Topic
In Topic, we have been researching the Ancient Egyptians. We have learnt about the different gods, the mummification process as well as the legends left behind, such as the pyramids. We have read a range of texts about the Egyptians and will have created our own group books by the end of term all about the Egyptians.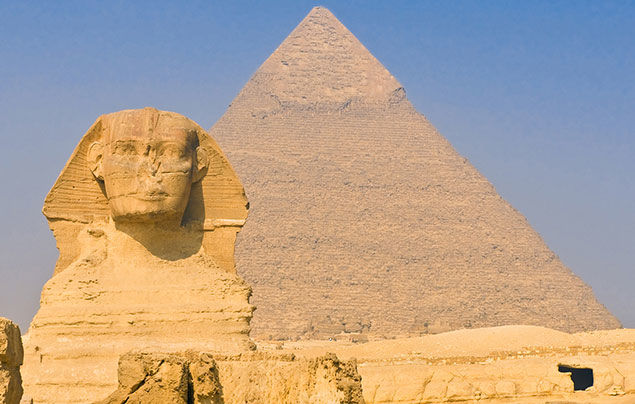 PE
Over this term we have been working on team work, year 6 have shown a keen interest in PE and have demonstrated a number of useful physical skills, which they have been able to apply successfully to team games. We have been working on a greater understanding of how both verbal and non-verbal communication can be used to great effect during competitive games.
Art and DT
In art, we have been learning about different sewing patterns and will have made our own felt phone case by the end of term. The children had the opportunity to design, create and evaluate their project.
Next half term
We will be exploring the Mayan civilisation in Topic, light and electricity in Science and become market researchers in Computing. In maths, we will be continuing to identify how to solve a range of everyday problems, such as problems involving money or percentages. In writing, we will be developing our understanding of when and how to use a range of punctuation (e.g. colons, semi-colons and brackets) when writing a non-fiction recount.
If you would like to have a look at the national curriculum website please click here.