Year 6
Spring term
English
In English this term, our focus reading texts have been The Viewer by Shaun Tan and Trust me, Hansel and Gretel are sweet! By Nancy Loewen. We have loved reading both books and have produced some really fantastic writing based on them: from letters and diary entries to persuasion texts and newspaper reports. We have continued to develop skills such as assessing the effectiveness of our own and others' writing; choosing appropriate vocabulary ; ensuring the consistent and correct use of tense throughout a piece of writing; and using commas for clarity and to mark phrases and clauses.
Maths
In maths this term, we have been continuing to develop skills which allow us to achieve the best results possible in our national tests during summer term. We have been learning when it is appropriate to use mental and written methods of calculation as well as making links with our knowledge of rounding numbers to estimate the answers to calculations in contexts including, money, measures, real life problems and number enquiries.. We have been exploring missing number problems using algebraic notation, including pairs of numbers to satisfy and equation with two unknowns and generalising the relationship between the two numbers. We have also been exploring finding all possibilities problems when there are two variables e.g. using the two variables of colour and parts of a house, how many different houses are possible if the walls, roof and door can be either red, blue or yellow.
Science
During this unit, we looked at light, how we see, shadows, reflection and refraction. The children learned how light travels and how this enables us to see objects. The children will had the opportunity to make a functioning periscope, find out about mirrors and the angles of reflection and incidence. They worked scientifically and collaboratively to investigate refraction, carrying out some fascinating experiments into the effects of bending light. Furthermore, they had the chance to predict what would happen in an exciting investigation into the visible spectrum.
Topic
In History this term we have been developing our understanding of the Maya Civilisation. We learned all about who the ancient Maya people were and where and when they lived. We used maps and atlases to locate Maya cities and identify countries in Mesoamerica. In addition
to this, we learnt about the religious beliefs and rituals of the ancient Maya people and found out about some of the many gods they worshipped. The children will also had the opportunity to learn about the Maya number system and to read and write Maya numbers and solve number problems. We specifically focused on the work of the explorers John Lloyd Stephens and Frederick Catherwood and analysed historical pictures of the cities they discovered.
Art and DT
The focus in Art this term has been on South and Central American Art. This has been exciting as it links with our learning in topic about the Mayan Civilisation. The children thought about how to make clay monkeys, make picture puzzles using symbols, make dream catchers, draw an important person, create a collage and make traditional drums to create quality artwork that showed progression in skills. The children also had the opportunity to explore the work of South American artists Frida Khalo, Joaquin Torres Garcia, Leonora Carrington, Diego Rivera, Beatriz Milhazes and Carlos Paez Vilaro.
PE
The focus on balancing and agility in PE had us engaged in a lot of fun activities. We developed our skills in taking off, landing and balancing in different ways using different parts of the body, while also developing our skills in working as part of a team.
Next term (Summer)
In geography next term we will be learning about all about mountains and volcanoes. In Literacy next term we will be using David Guetta's 'Titanium' music video as a hook for some creative writing. In Maths we will continue to develop our understanding of key number skills as well as focusing on developing our reasoning skills. In Science we will be revising key areas of learning from the year.
Autumn Term
Maths
In maths, we have been developing our understanding and use of a range of calculations and applying them to solve everyday problems. We have developed our quick mental recall of known number facts such as the multiples of 7, 8 and 9 as well as solving problems involving geometry.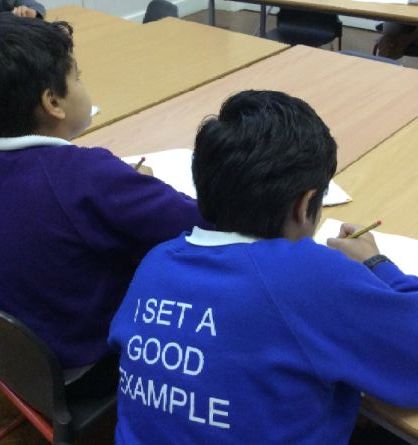 Writing
In writing, we have been developing our understanding of a type of non-fiction writing; explanations. We unpicked the language used, how they are structured and wrote our own explanation text either on flooding or on the water cycle. We then moved onto learning about a specific fiction narrative; dystopian (living in a problematic environment). We enjoyed learning about how the characters and settings change as the story takes unexpected twists and turns. We completed the unit by writing our own dystopian story based on an animated video clip.
Reading
In reading, we have read a range of texts, including extracts as well as whole books. In the mornings, we have recently read classics such as Sword in Stone and a range of non-fiction such as information about Mount Everest. In the afternoons, we have been reading about the adventures of Alex Ryder which we are really enjoying!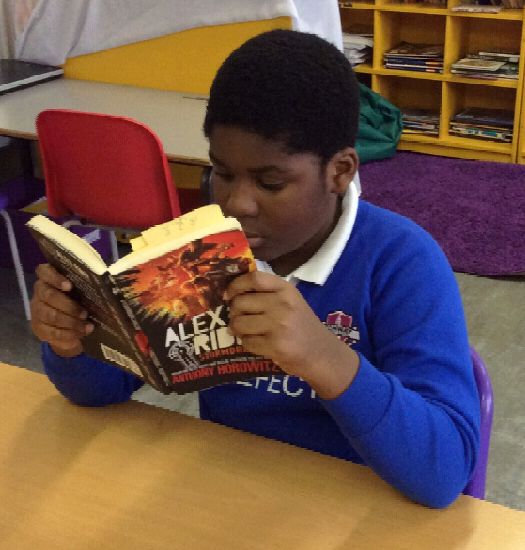 Science
In science, we have been learning about living things, including humans. We have discussed and researched different areas, for example, how to eat a healthy diet and maintain a healthy lifestyle. We have also learnt about how important organs work, such as the circulatory system.
Topic
In Topic, we have been researching the Ancient Egyptians. We have learnt about the different gods, the mummification process as well as the legends left behind, such as the pyramids. We have read a range of texts about the Egyptians and will have created our own group books by the end of term all about the Egyptians.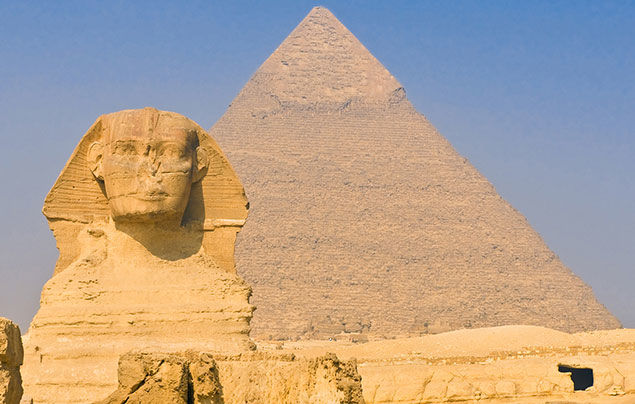 PE
Over this term we have been working on team work, year 6 have shown a keen interest in PE and have demonstrated a number of useful physical skills, which they have been able to apply successfully to team games. We have been working on a greater understanding of how both verbal and non-verbal communication can be used to great effect during competitive games.
Art and DT
In art, we have been learning about different sewing patterns and will have made our own felt phone case by the end of term. The children had the opportunity to design, create and evaluate their project.
Next half term
We will be exploring the Mayan civilisation in Topic, light and electricity in Science and become market researchers in Computing. In maths, we will be continuing to identify how to solve a range of everyday problems, such as problems involving money or percentages. In writing, we will be developing our understanding of when and how to use a range of punctuation (e.g. colons, semi-colons and brackets) when writing a non-fiction recount.
If you would like to have a look at the national curriculum website please click here.