Topic Days
2017/2018
Dancing Through The Decades - Year 5
Conway Primary School focused on the decades since the 1900s for our topic days during the Summer Term. As part of this, each class was assigned their own decade to research and compare to the decade we live in now.
As well as this, each class was assigned a dance move specific to that decade. We saw children performing dances from the Charlston to the Cha-Cha Slide, the Chicken Dance to the Macarena, and many more.
Take a look at some of our fantastic work that we completed during those two days and take a look at the pictures of the dance Year 5 completed. Can you guess what it was?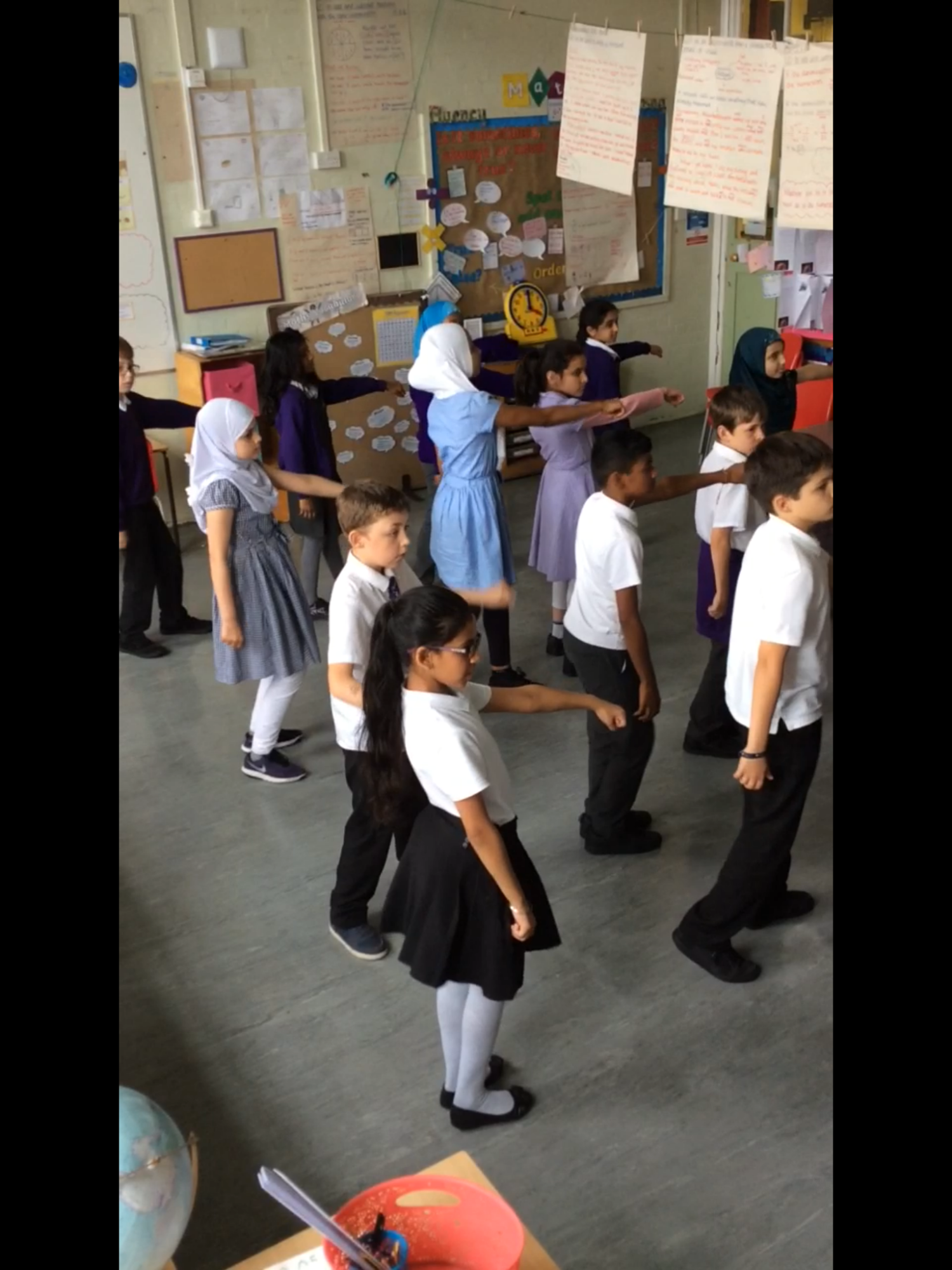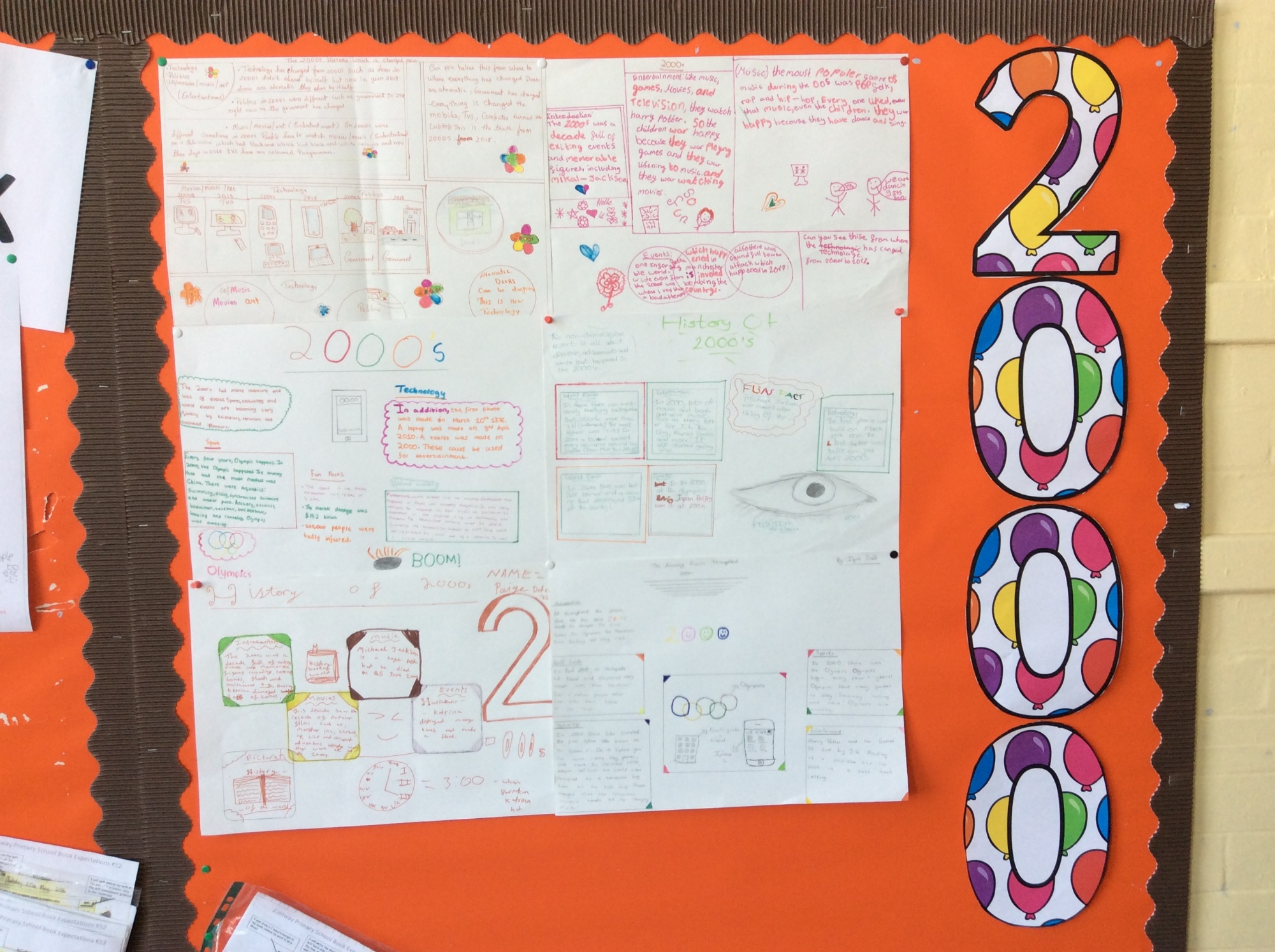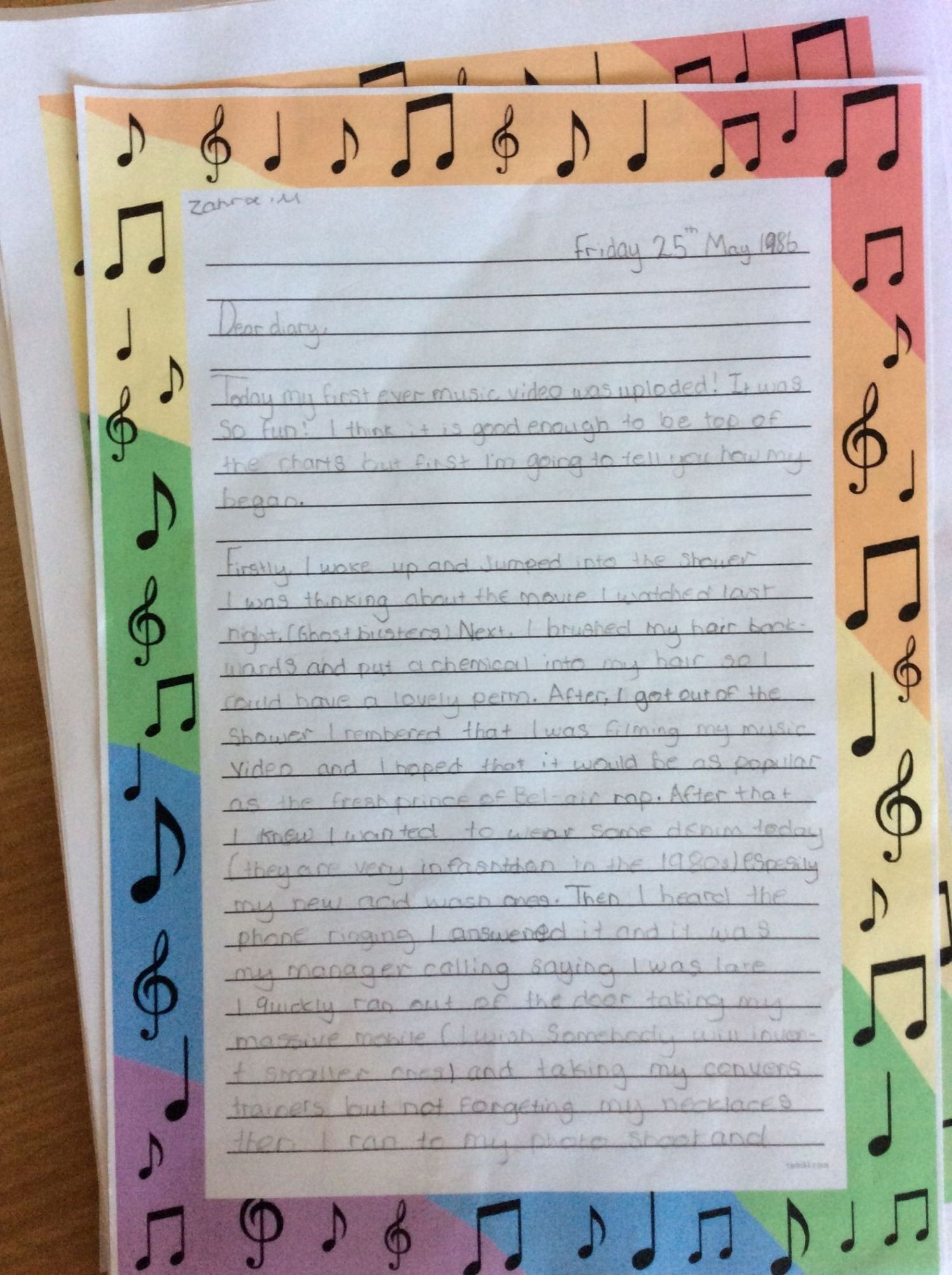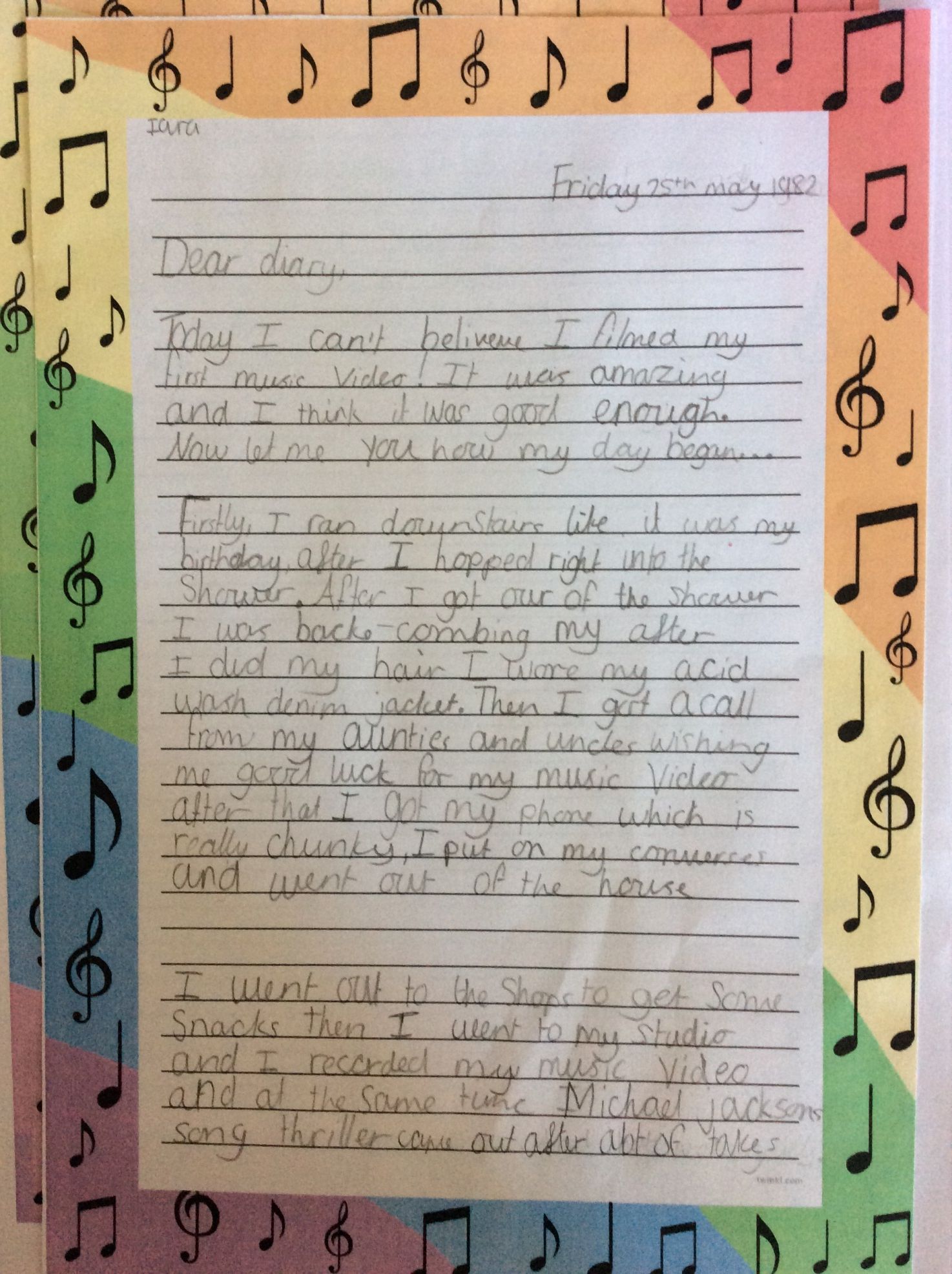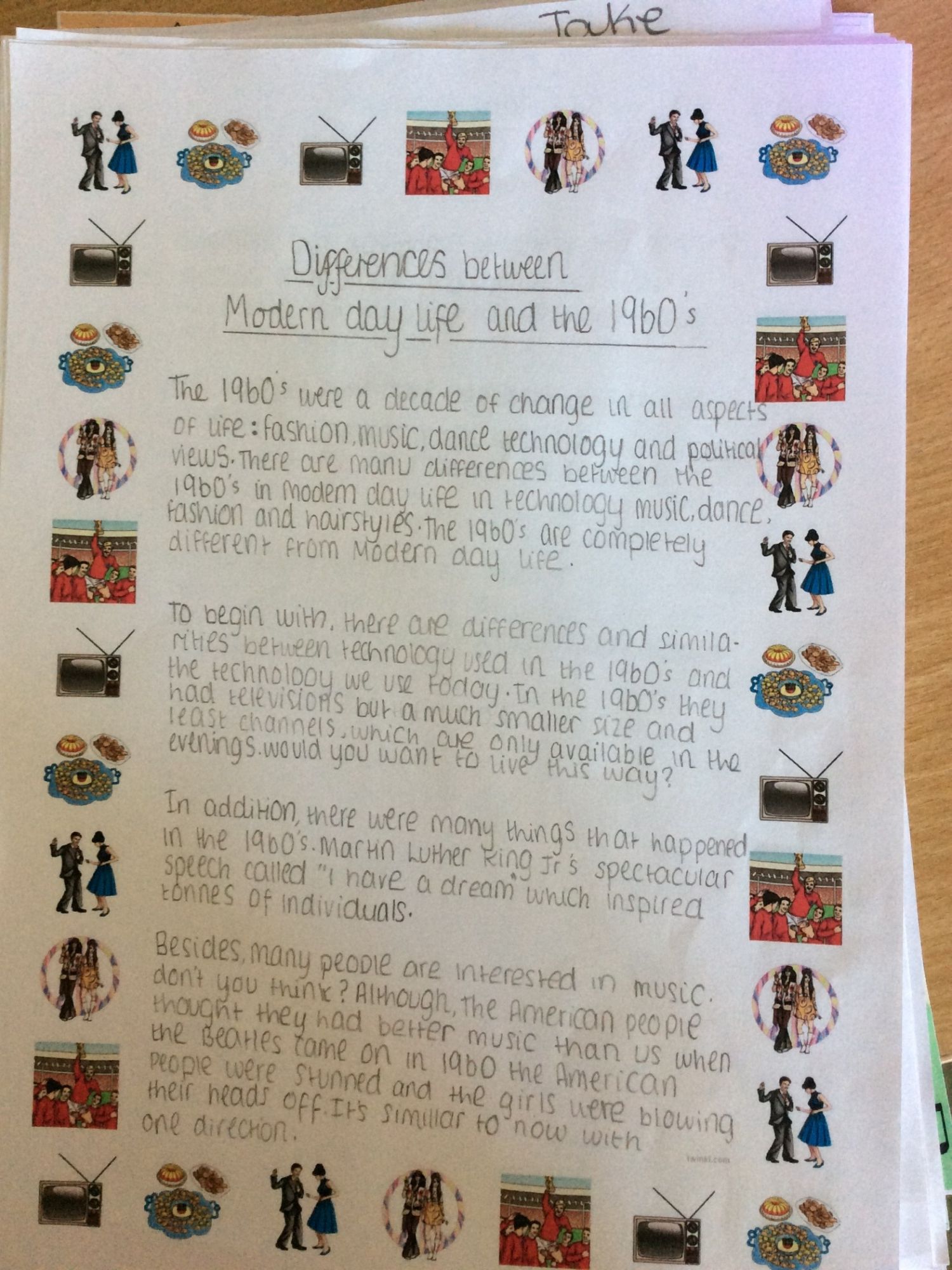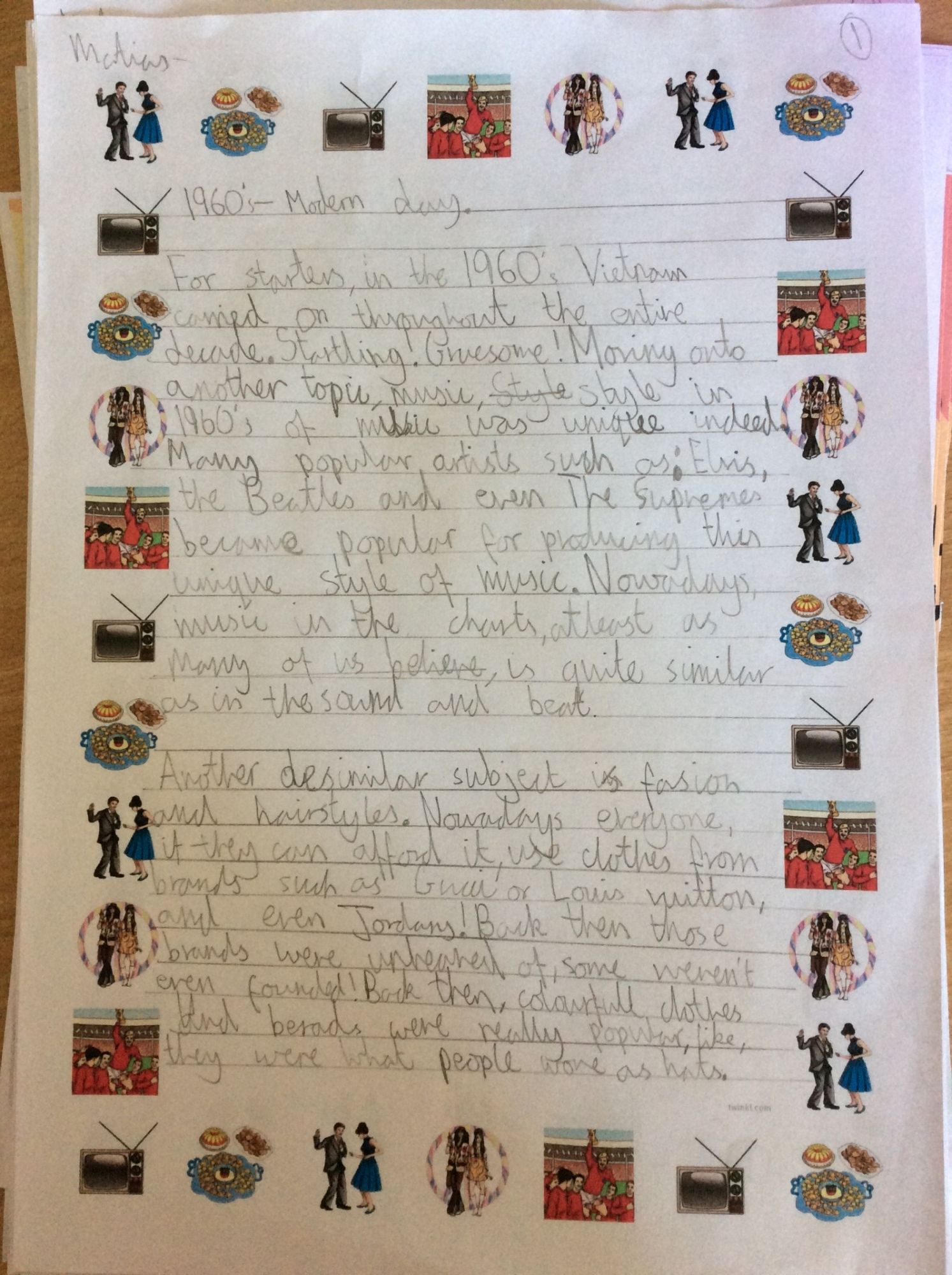 Walk to School Week at Conway: 11th -15th June 2018.
Conway school took part in promoting the health and psychological benefits of walking to school. The Junior Travel Ambassadors' were heavily involved in the planning of the events that took place this week. They made posters to promote walking to school and placed them all around the school in order for everyone to see, acknowledge and understand.
Additionally, they carried out an assembly where they spoke about the benefits of walking to school. They also decided to plan a promotion of walking day at school; children were required to wear something sparkly on Wednesday 13th June to highlight the importance of walking to school.
Furthermore, the JTAs also went on an environmental observation around the local area to conduct a survey a gain a deeper understanding of their local area and how well looked after it is by both the public and local civil servants.
Conway school held a "Topic Day" on Friday 15th June; each year group was given a task to carry out related to walking to school (curriculum based).
The Year One children received a special road safety workshop delivered by the Junior Travel Ambassadors. They were informed of the safest and efficient methods of crossing roads, given a practical demonstration and then took part in a quiz.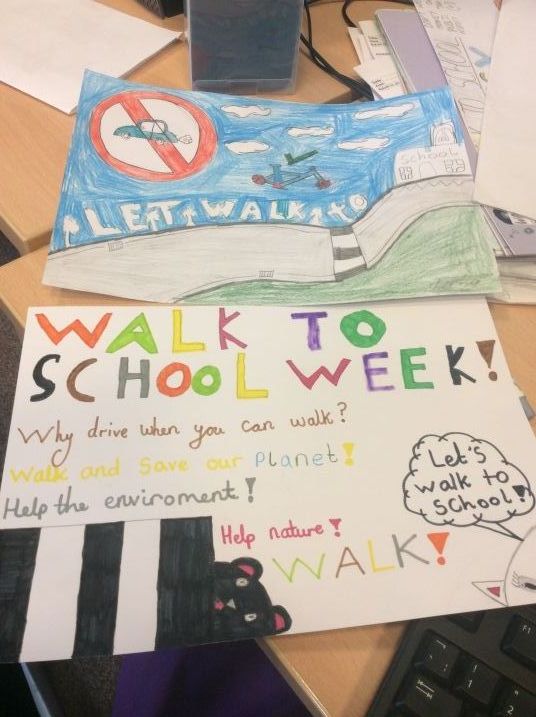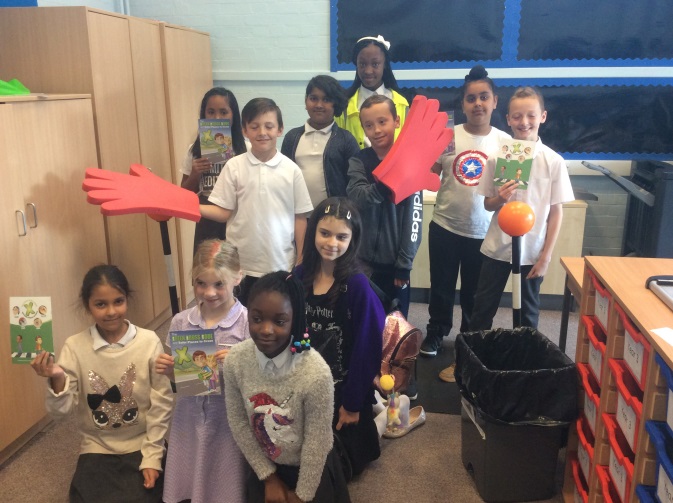 Year 5s Fire Safety Training
On Monday (03.07.17), a local fire safety officer had a training session with the year 5 children. During this informative session, the children develop their understanding of how to react if and when there is a fire within a building in which they are situated. Some of the key points were: never to jump out of a window but instead call out the window for help and how to detect if it is safe to exit a room via a closed door if a fire is detected in the building.
Year 5 were also educated on some of the main causes of house fires and how to prevent them. At the end of the training, the children were able to explain that just like lit candles, cooking should never be left unattended as this is one of the most common causes of house fires. The importance of having smoke alarms at strategic locations in a dwelling was also highlighted. The children could recall that fire alarms should be frequently checked to ensure that they are functioning effectively.
​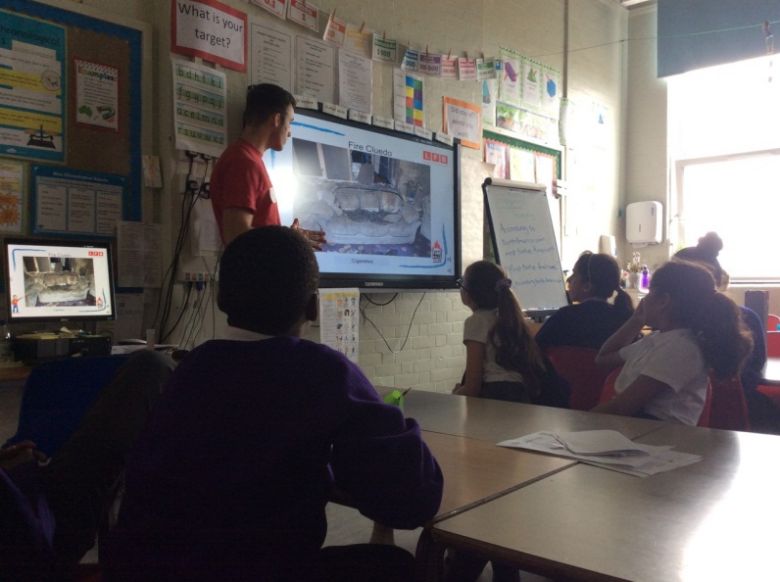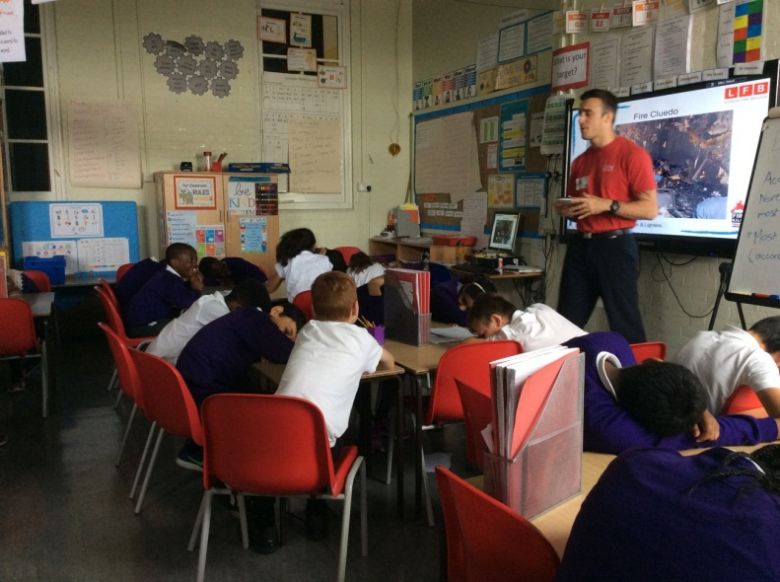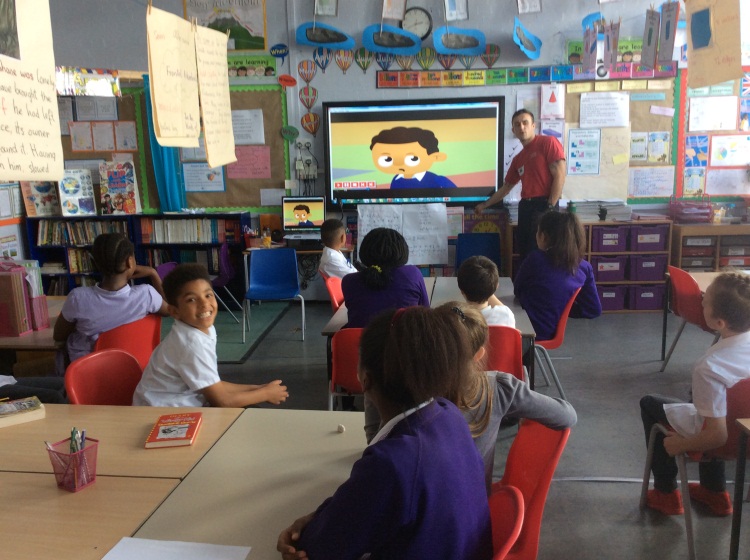 Y2 Fire Safety Talk
On Monday 3rd July 2017, Year 2 had a Fire Safety talk lead by Connor from the London Fire Brigade. The children learned how to spot hazards in the home and what they can do to prevent a fire. They role-played a plan of escape in case of a fire at home. They learned about the legal time limit for a fire engine to reach an emergency call. Connor was very good at answering the children's questions and they were fully assured of the help available.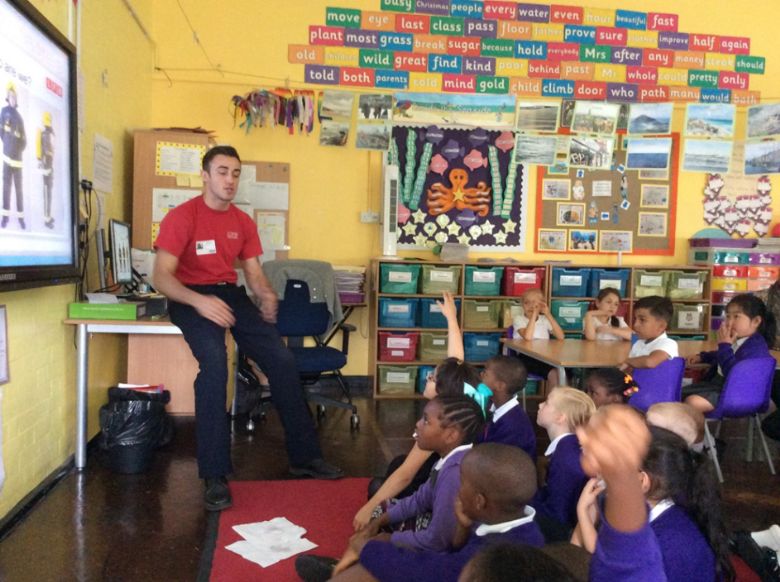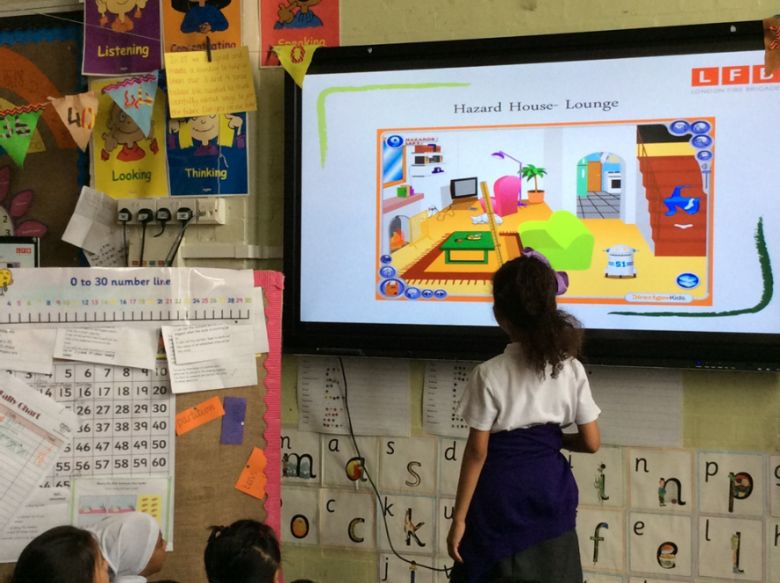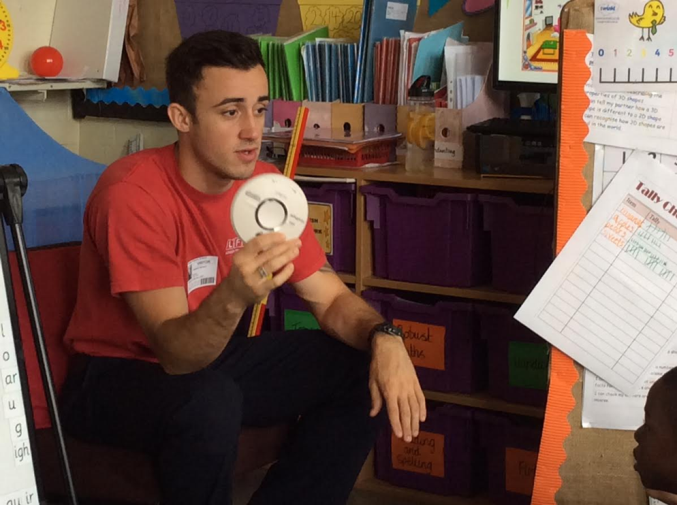 British Science Week 2017
Welcome to our showcase of the children's Science Topic Days work during British Science Week. The theme for this year was: Change. The children had a fantastic time exploring a range of cross curriculum activities relating to Science, Writing, Art and DT.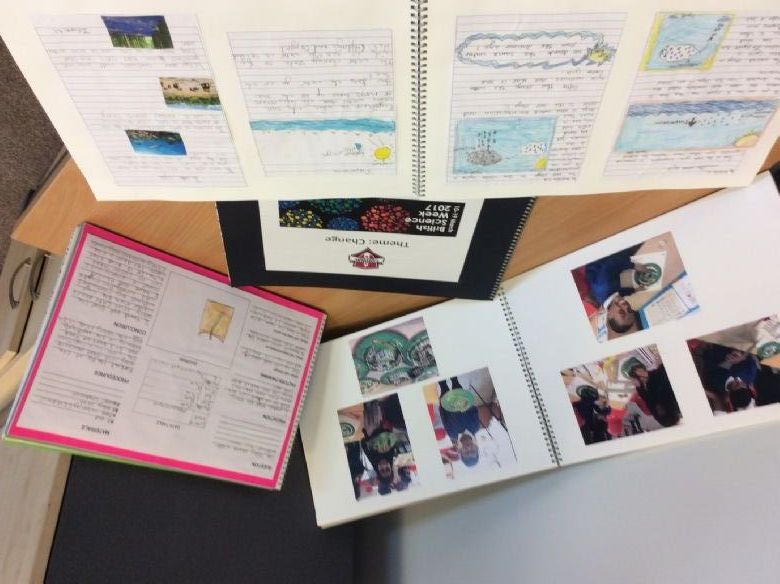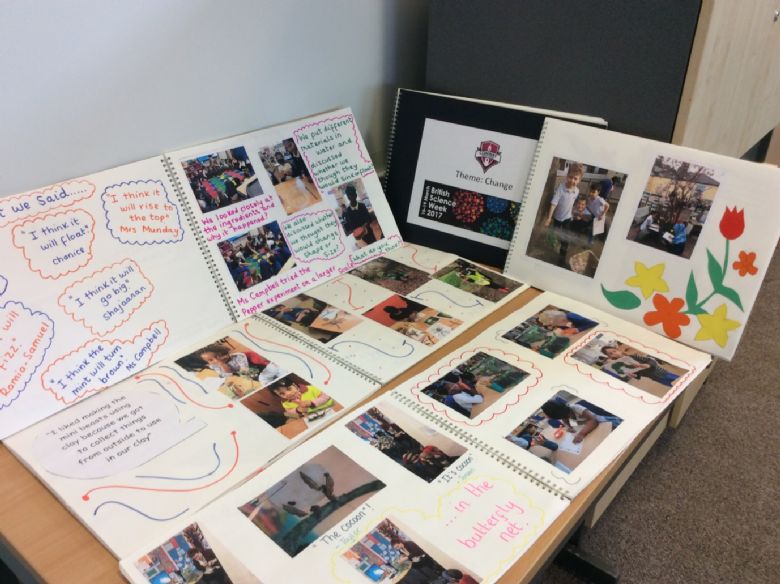 Nursery
Nursery children loved observing and comparing the butterfly and the frog life cycles. They confidently communicated their understanding through their sketches and verbal description of what they saw.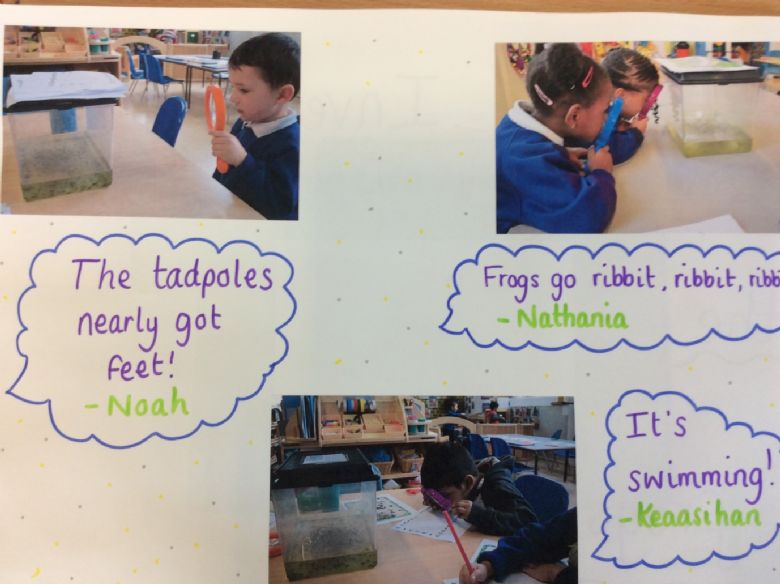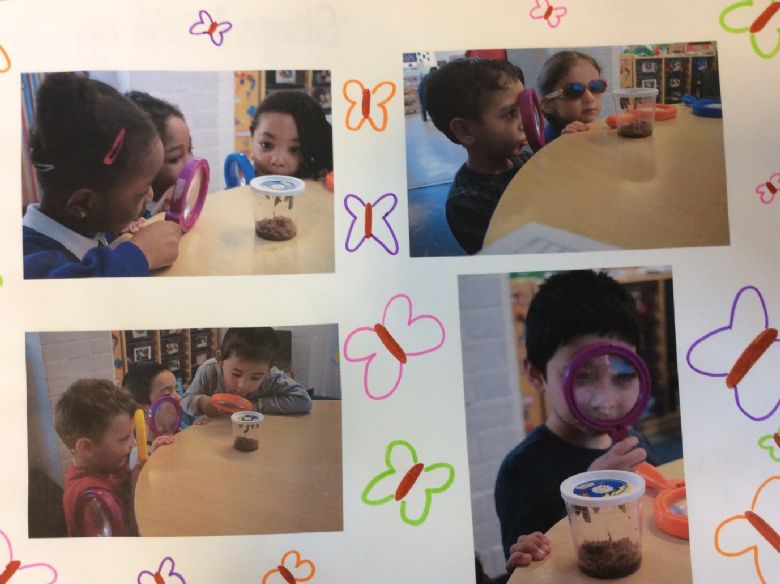 Reception
Reception children enriched their understanding of change through a range of senses. They predicted, observed and described a mint and cola experiment, comparing the texture of cooked and uncooked pasta and exploring the magnetism of different materials.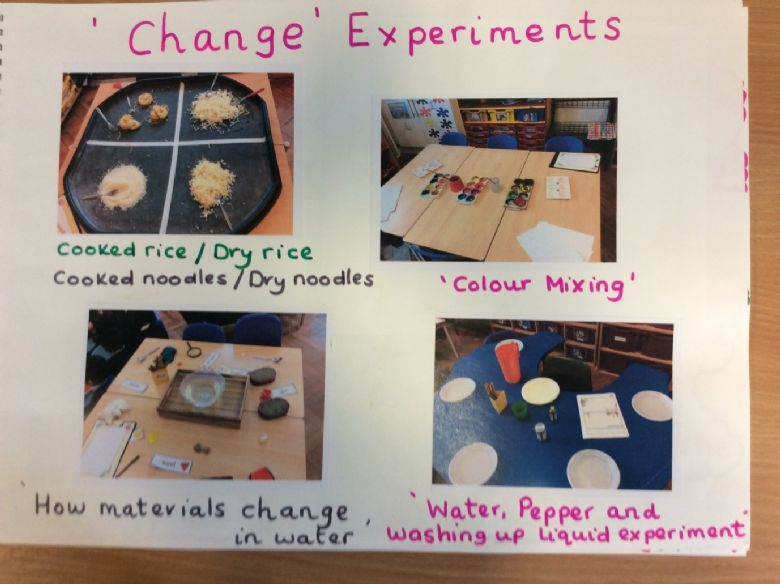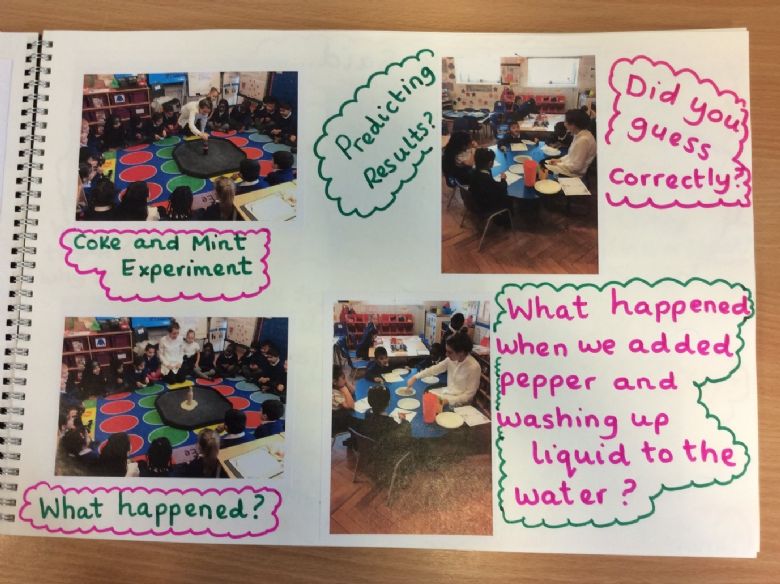 Year 1
The highlight of year 1's British Science Week was finding and identifying different minibeasts in a variety of habitats. The children communicated their understanding through descriptions, drawings, paintings and clay models of minibeasts. They have also been observing and describing changes of colour in their environment.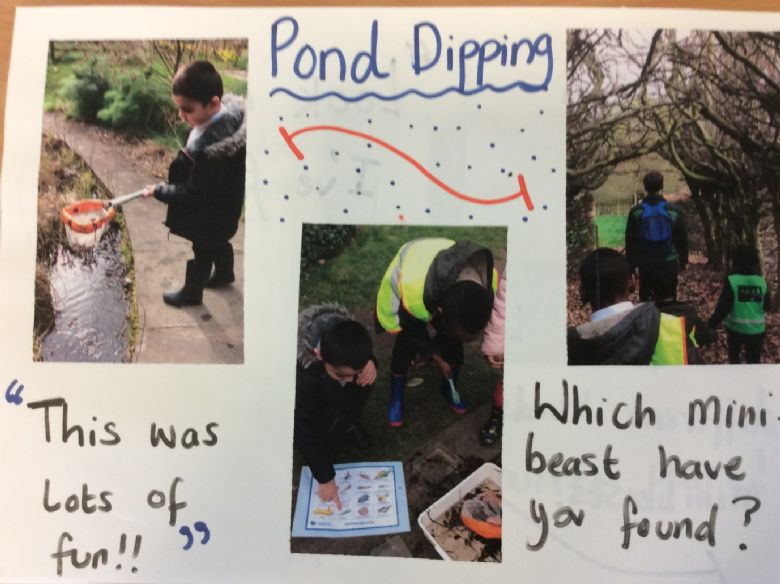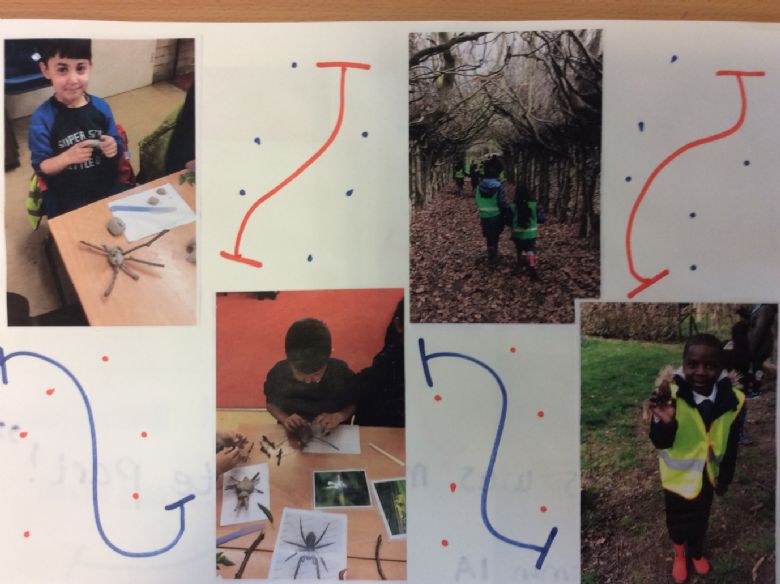 Year 2
Year 2 children explored the question: where do plants grow? They were challenged to find the strangest places that plants could grow. They developed their data collecting skills through grouping leaves by their own criteria, careful sketching of plants and labelling on a map of places where plants were found in the playground.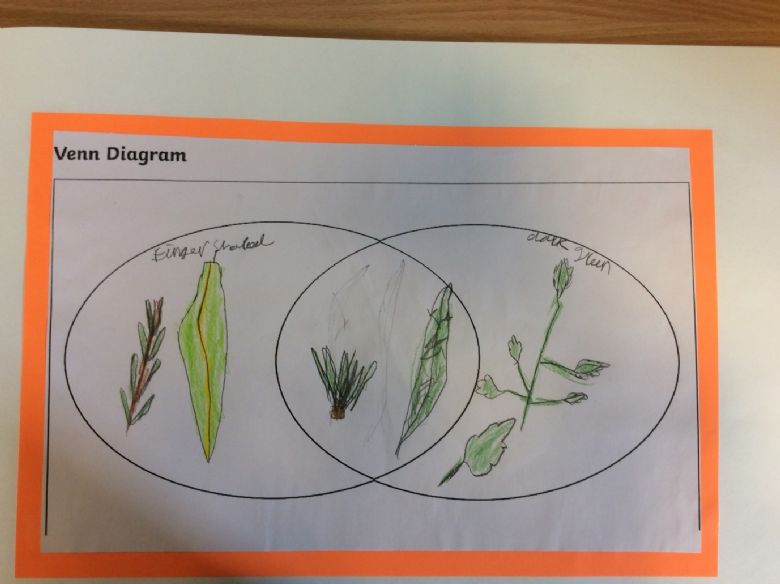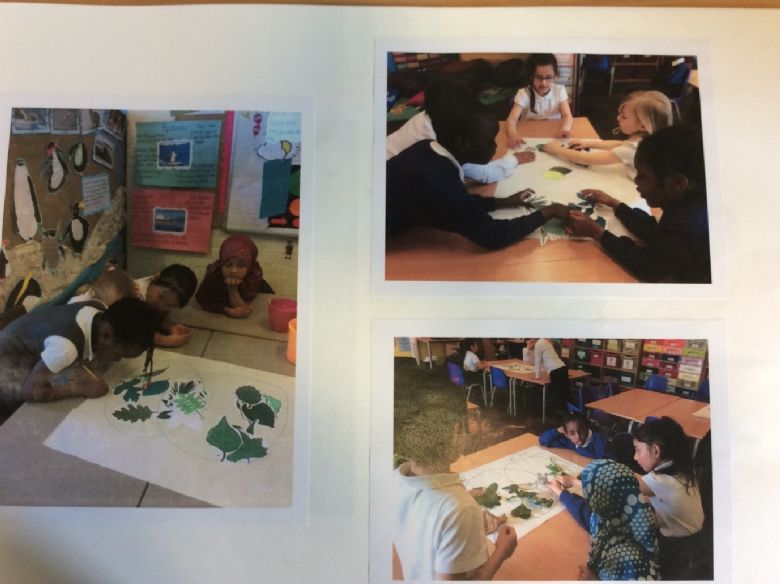 Year 3
Year 3 children explored what plants need to grow well and grew their own bean plant. They carried out investigations on the functions of leaves and the stems.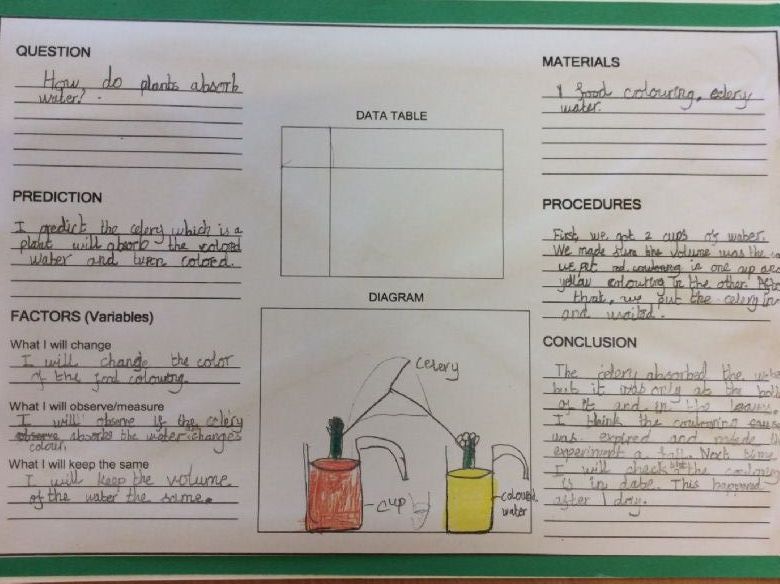 Year 4
Year 4 investigated changes in states of matter: solid, liquid and gases. They researched the water cycle and communicated their understanding through modelling, labelled diagrams and explanation text.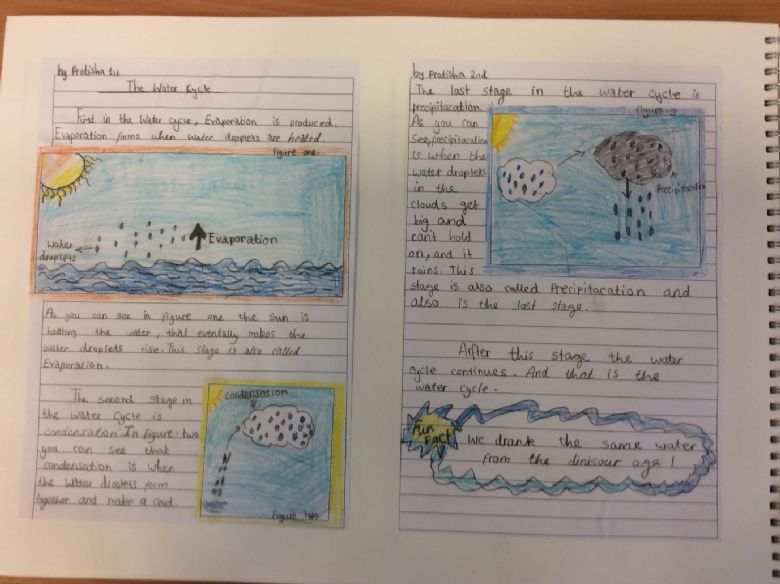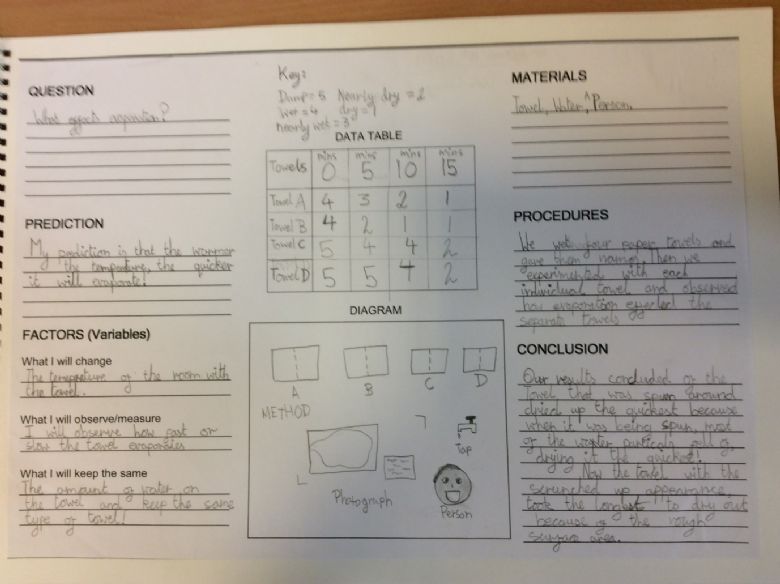 Year 5
Year 5 deepen their understanding of light and shadow by identifying evidences that have been used to support or refute theories surrounding the alignment of the stones at Stonehenge. They particularly enjoyed creating their own model of Stonehenge to bring the project into real life.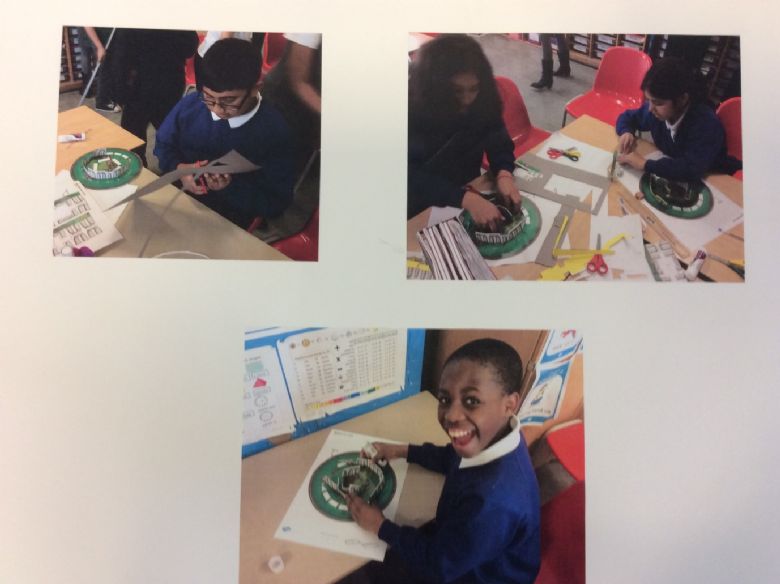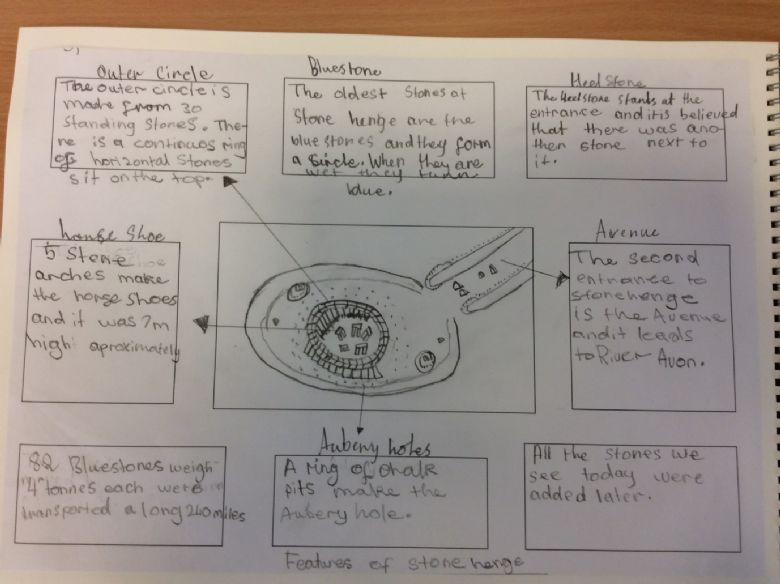 Year 6
Year 6 had fun testing out Alka-Seltzer Rockets and observing chemical reactions under pressure. They also had a special workshop learning about the effect of volcanoes and carrying out chemical tests modelling a volcanic eruption.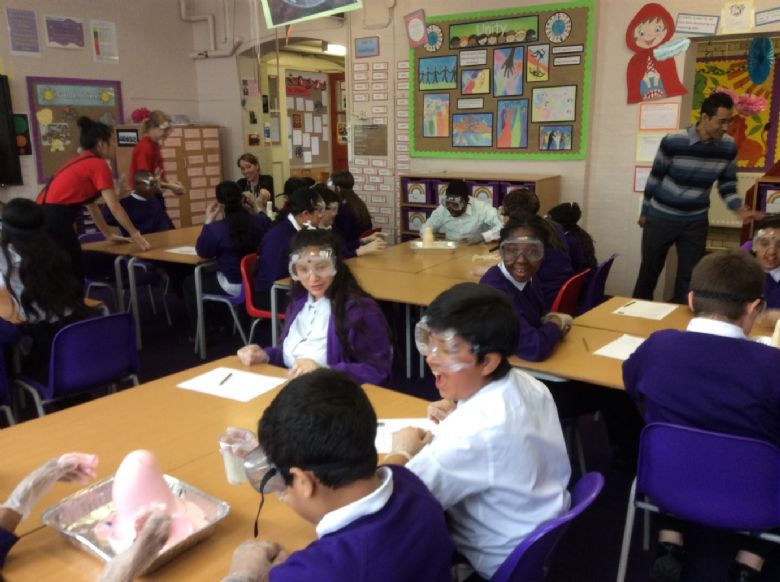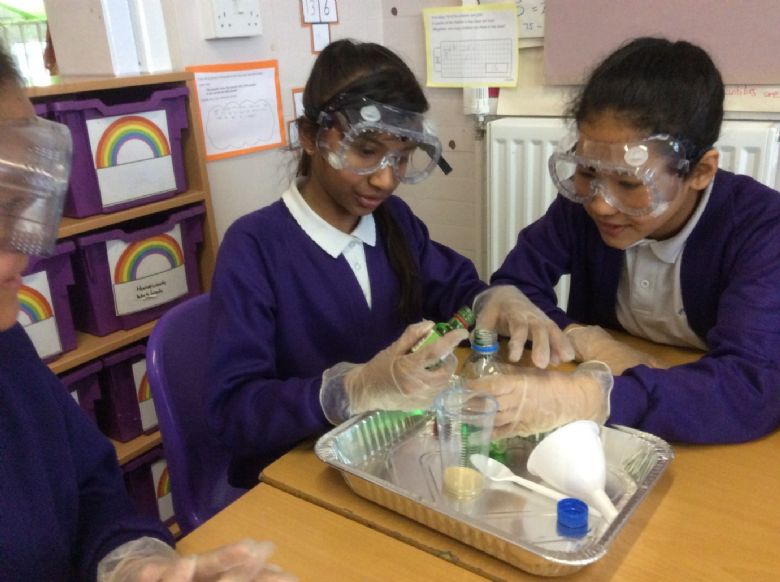 World Book Day
To promote the love of reading and continue to develop Conway as a community of readers, we celebrated World Book Day on 2nd March. The celebrations consisted of a day and a half filled with numerous activities linked to a popular children's book as well as the exploration of Dr Seuss and his work. KS2 completed a workshop based on the story of The Lorax by Dr Seuss led by West End Schools Company which they all thoroughly enjoyed. KS1 along with EYFS had the opportunity to showcase their work and learning in a special assembly.
Art Day
Aim: To widen the children's knowledge and understanding of their current topic through art.
Desired impact: The children would have an opportunity to link the art skills being taught in lessons with deepening their understanding of an aspect of their topic such as the importance of mosaic in the life of a Roman.
Each year group linked their mini art project to the topic they are currently studying as part of their topic lessons.
· Year 1 focused on painting space pictures,
· Year 2 looked in more detail at the different types of penguins found at the poles,
·Year 3 designed and made mosaics to help them understanding further their importance in Roman Britain.
·Year 4 applied their learning about the Vikings to construct Longboats
·Year 5 painted abstract paintings linked to The London Eye Mystery.
·Year 6 created oil pastel drawing of Mayan gods
British Science Week
This term's Science Topic days (16th – 17th March 2017) were to celebrate British Science Week with a focus on:
·Practical investigations,
·Enriching pupil's understand of changes in the environment
·Communication – effective communication of their understanding.
Each year group is working to produce an attractive big book to showcase their work.
Internet Safety
Aim: To promote an awareness of how images can be manipulated and shared online.
Desired impact:
For the children to understand -
·That an image can misrepresent the moment it was taken when cropped.
·Children know that permission needs to be sought from the subjects of photographic images.
·Children realise that images shared online will remain online permanently.
To promote Safer Internet Day 2017 children were taught about responsible use of images in assembly. During PSHE and Computing lessons children took part in lessons and online activities to understand the theme of 'Be the change: unite for a better internet' and 'The power of the image'.
Art Week
Curriculum day / week
What was the curriculum day / week?

Art topic days

Overall Aim:

The children explored the different materials that could be recycled and what happened to these different materials. We collected as much recycling as we could and we spent a day creating our own amazing recycling sculptures! We were aiming to save the environment through using Art!

What was the individual year group focus?

EYFS Created all about me bottles using recycling materials and some of their favourite things.

Year 1 1001 things to do with a paper plate.

Year 2 Plastic bag weaving.

Year 3 Large recycled jellyfish.

Year 4 Collage of rubbish.

Year 5 Art attack – save the whales.

Year 6 Recycled pop art.

Was there any additional events eg workshop that came in? Assembly?

N/A
Year 5 Recycling Whale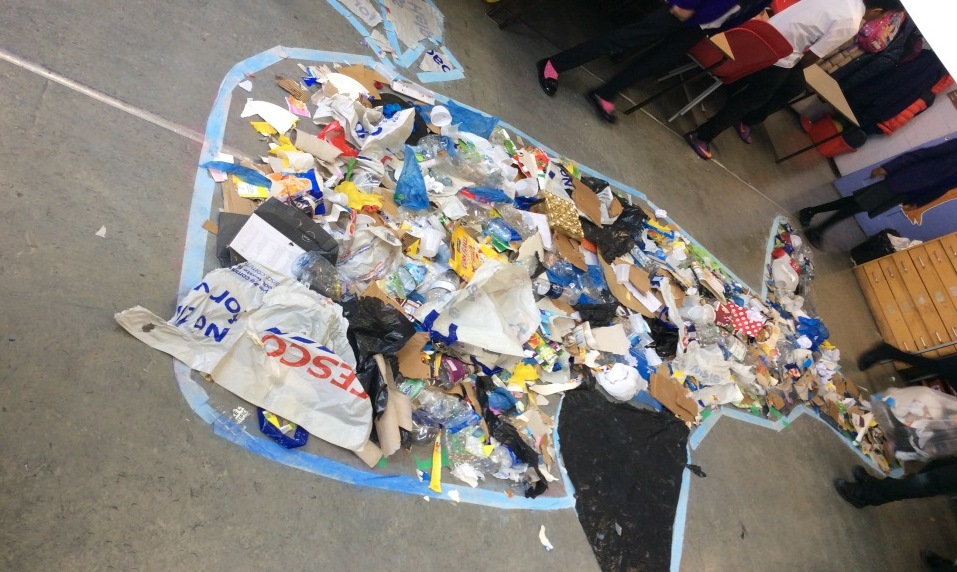 Year 3 Recycling Jellyfish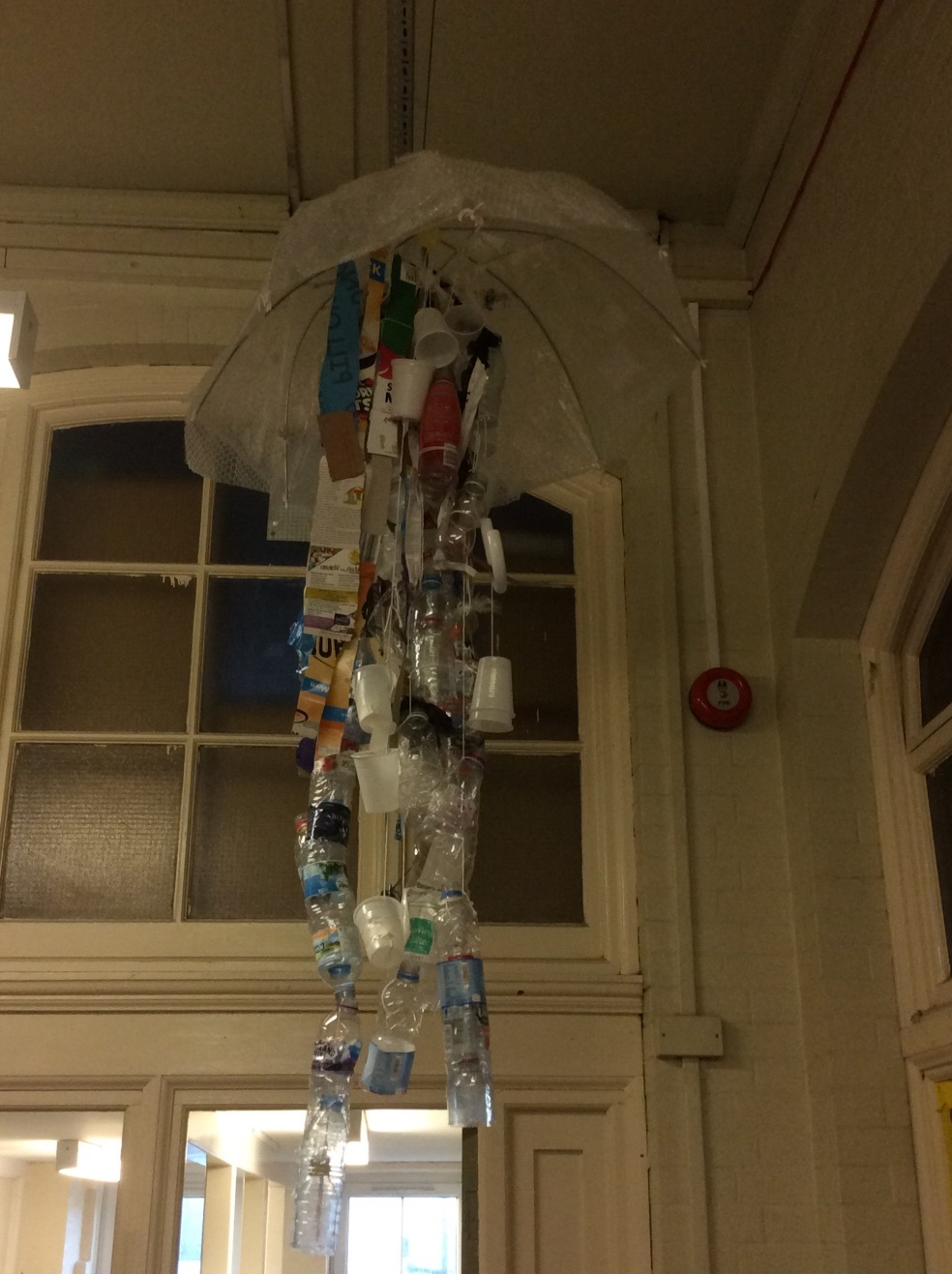 Black History Month
Curriculum day / week
What was the curriculum day / week?

Black History Month

Overall Aim:

To improve children's knowledge of Black History and understand the impact of different aspects of Black History on present day living.

What was the individual year group focus?

EYFS

Year 1

Rosa Parks – discussing a time we were asked to do something but didn't want to do it.

Year 2

Martin Luther King – Discussion of our hopes and dreams and how we would achieve them. Writing a letter to our future selves.

Year 3

Nelson Mandela – Discussion on Apartheid. Focus on his presidency – the first black president of South Africa.

Year 4

Claudia Jones – Writing a diary entry from Claudia's point of view. Her campaign against racism in housing, education and employment.

Year 5

Malcolm X – His beliefs in the African-American civil rights movement. Focus on his assassination and what this meant for the black community.

Year 6

Paul Stephenson – A comparison with Rosa Parks. He boycotted the Bristol Bus company. Focus on how he contributed to the Civil Rights Movement in the UK

Was there any additional events eg workshop that came in? Assembly?

N/A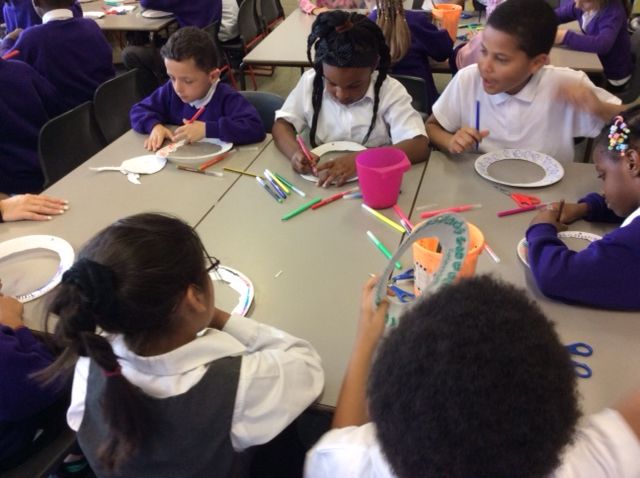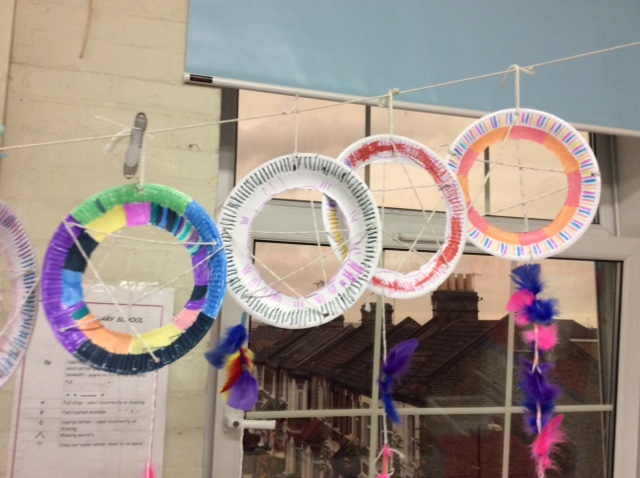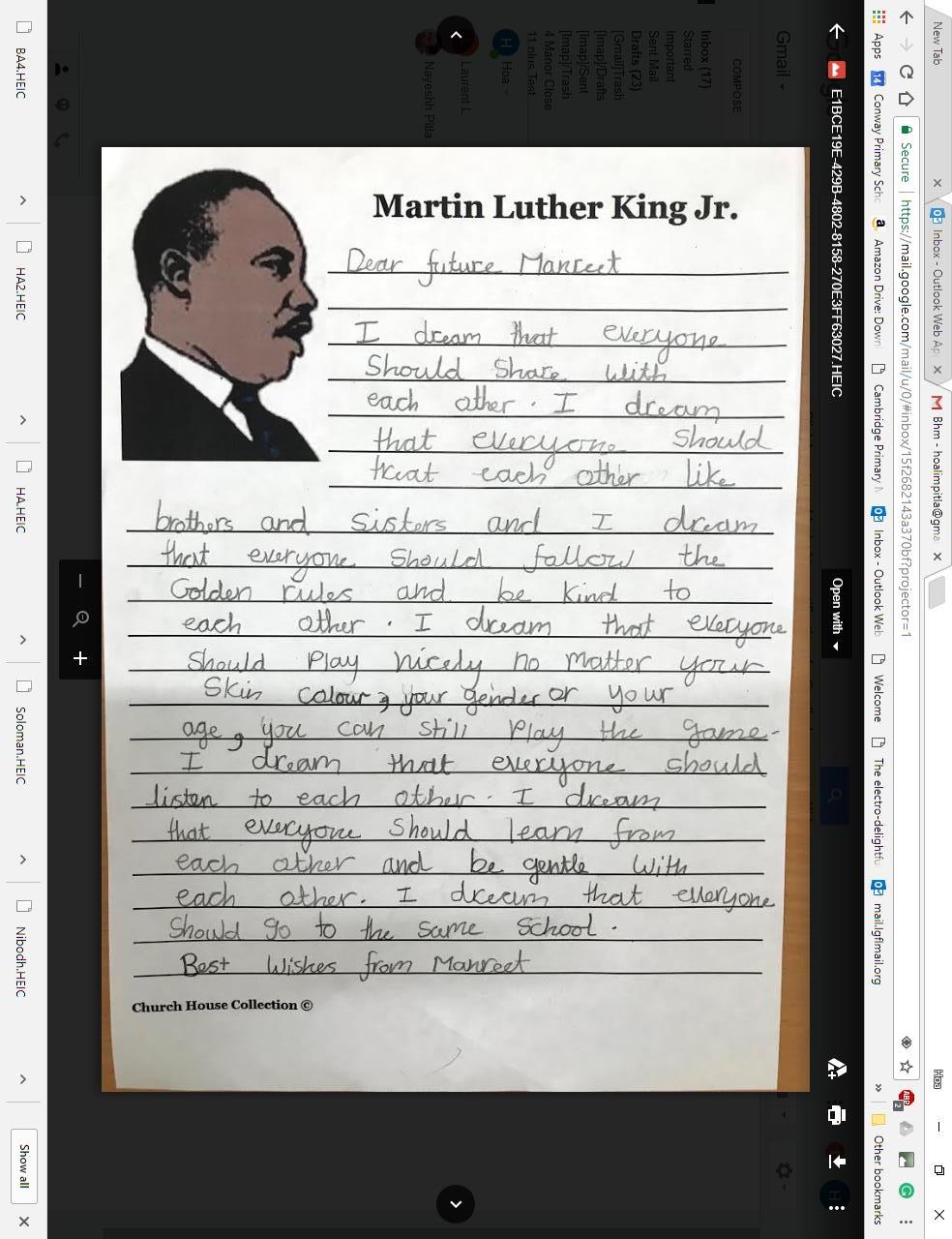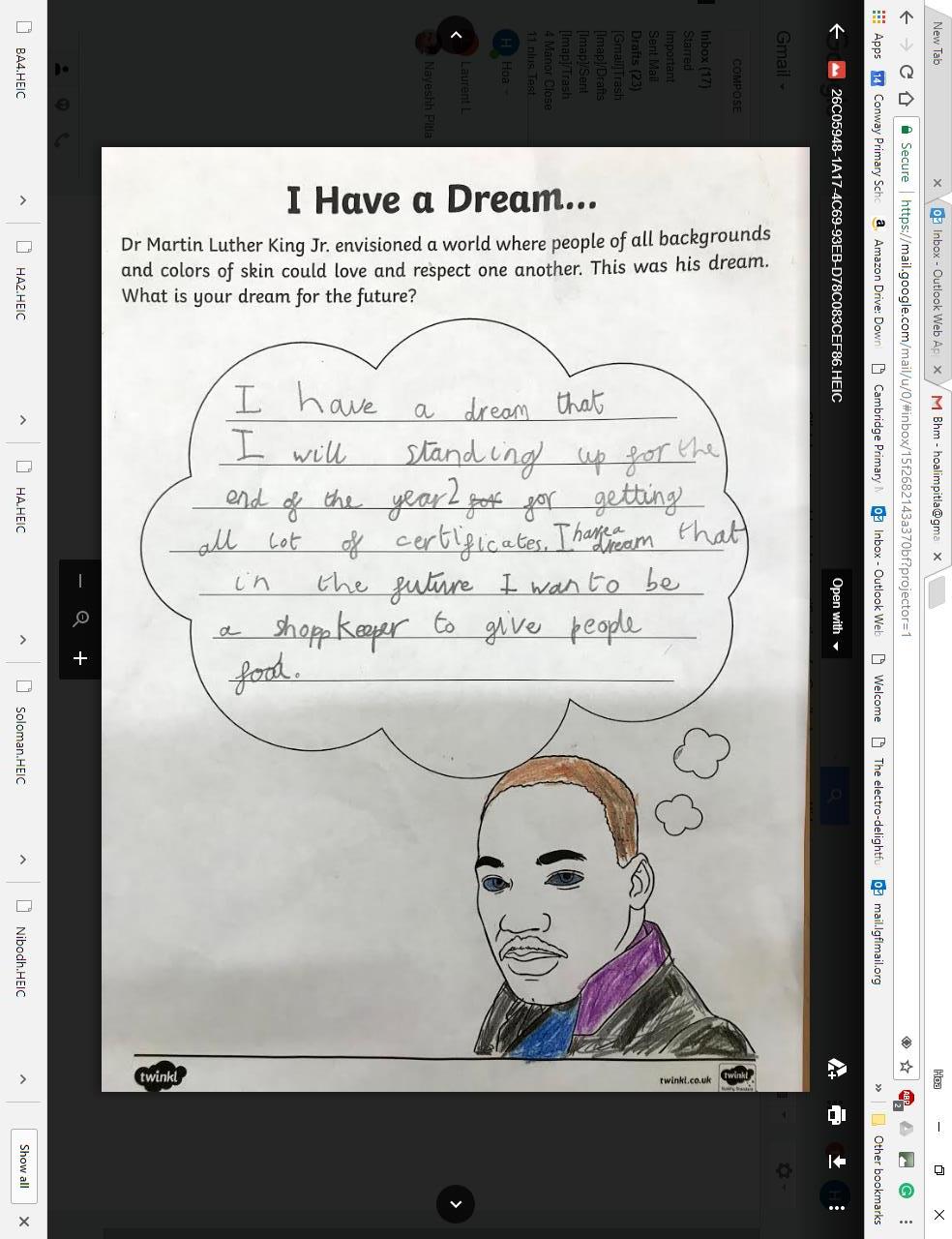 World Space Week
World Space Week (4th -10th October 2017)
What was the curriculum day / week?

Enrichment week to provide opportunities to learn about space and make cross curriculum links.

Overall Aim:

For pupils and teachers to develop a greater interest in space exploration and understanding of the importance of space science.

What was the individual year group focus?

EYFS have been developing their language to describe space. They have been learning to describe the different planets in our solar system.

Year 1 listened to a story called "Whatever Next!", about a bear traveling into space and having a picnic on the moon. Through role playing, they imagined what creatures might live in space and what features these creatures might need to survive.

Year 2 have been testing different materials to find the best waterproof material to design a spacesuit.

Year 3 learned about the history of space travel and watched videos of our current knowledge about our Solar System. They have written imaginary diary accounts of a space journey.

Year 4 have been comparing scientific theories of space and finding evidences which support and refute these theories.

Year 5 learned about the differences between astrology and astronomy and then created their own constellations.

Year 6 designed and built their own models of the international space station.

Was there any additional events eg workshop that came in? Assembly?

No