Christmas Fayre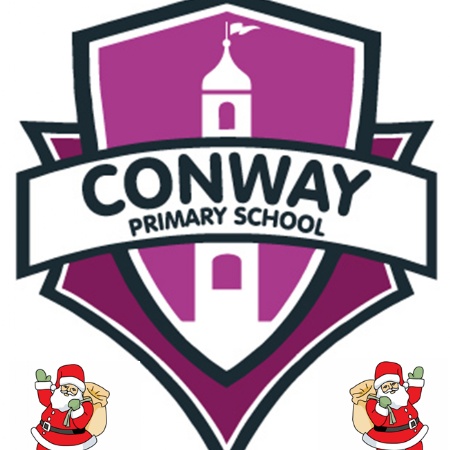 We are happy to announce that Conway will be holding a Christmas Fayre on Thursday 10th December 2015.
The Fayre will start from 1pm until 4pm in the school playground.
On this day (Thursday 10th December), school will finish at 12:30pm after the children have their lunch. All children will need to be collected from school at 12:30pm PROMPT on this day, NO pupils can walk home alone. Please ensure arrangements are made for your child/ren to be collected from school if you are unable to do so. Please ensure you inform the school office if the adult has NOT collected your child before.
The Christmas Fayre will have many fun activities and stalls. Please see information and prices below:
Popcorn

£1 per serving

Face Painting

£1.50

Candy Floss

£1 per serving

Henna

£2

Karaoke Reindeer

50p per session

Nail Painting

£1

Dressed Santa Grotto

£3.50 with gift

£5 with gift and photo

Coconut Shy

£1

Tombola

50p per ticket or £1 for 3 tickets

Snowman Sumos

£1

Tea/Coffee/Squash

50p per beverage

Ice Rink *

£3.50 per 15 min session

Christmas Cake and Crisps Stool

50p Cakes / 30p Crisps

Xmas Pudding Bouncy Castle

£1 per 10 minutes

Raffle

£1 per ticket
Entry tickets are £1 each and must be purchased from the school office prior to the day; tickets are available from Thursday 12th November. Each child who attends Conway will receive ONE free ticket. We welcome you to invite your friends and family to come along.
If you would like to take part in the Ice-Skating, this must be pre-booked at the school office also from Thursday 12th November.
Please note: All children attending the Fayre MUST be accompanied by an adult.
We look forward to seeing you at the Fayre!