End of term news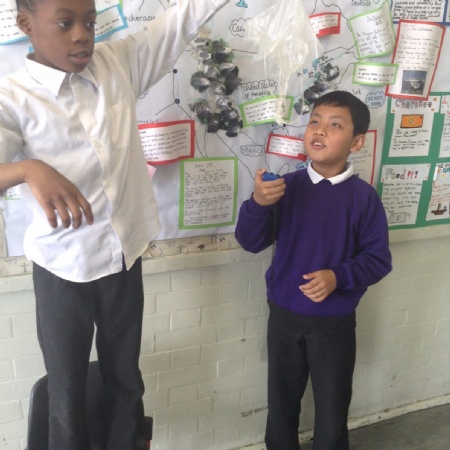 Goodbye Year 6
Year 6 wowed us all with their incredible end of term performance of Goodbye My Friend. The children had been busy rehearsing for several weeks and their hard work definitely paid off – children, staff and parents in the audience were amazed by the quality of singing and acting on show. The hilarious yet poignant show was a fitting end to their time at Conway!
Inspiring scientific minds
Conway inspired lots of budding scientists this week as the school took part in two Science days, where each class developed scientific enquiry skills about a particular scientific area, culminating with a fantastic Science Fair held in the bottom hall during the Summer Fayre.
EYFS explored solids and liquids and discovered how states of matter can change by making bread rolls and jelly. Year 1 enjoyed testing out "what if?" questions about water, including how they can change the speed and direction of the bubbles that they blow.
An explosive time in the playground was had by the children in Year 2, where they created rockets using an Alka-Seltzer in water – children were amazed by the results! Year 3 explored light and shadows by making their own black boxes and posing the question: "Are our eyes like cameras?"
Year 4 gave a helping hand to Ernie the Electrician and found the best insulators and conductors to create a complete circuit to light a bulb up safely. Finally, Year 5 tested air resistance by designing and making their own flying crafts – tumble wings and parachutes – and discovering the factors that might have an impact on air resistance.
Parents visiting the Science Fair commented that they were delighted their children were being encouraged to develop their Science skills in a practical and exciting way.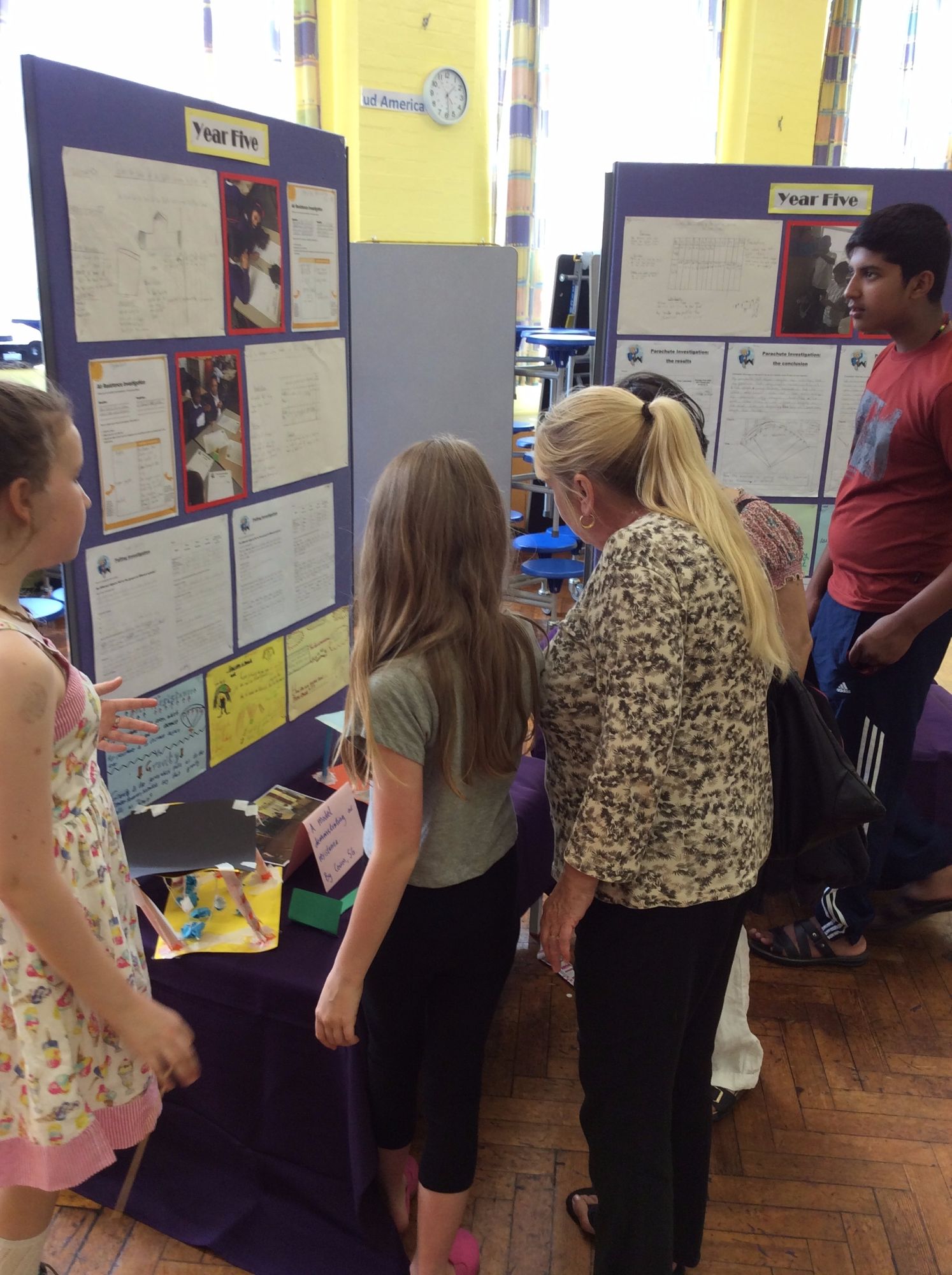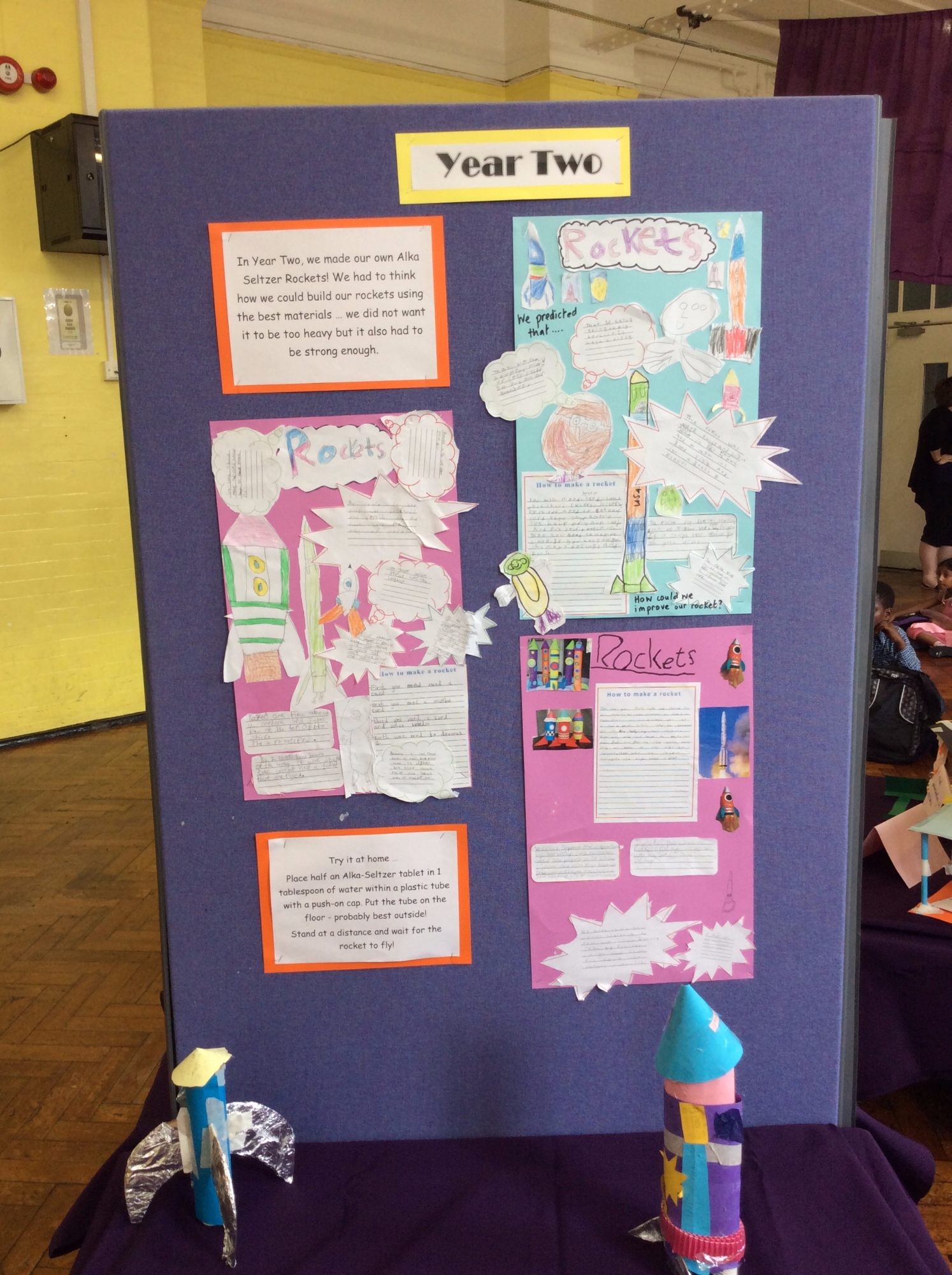 Summer Fayre fun
The Summer Fayre was a huge success and a great way to celebrate another fantastic year at Conway with staff, children and the wider community. The children definitely enjoyed themselves on the bouncy castles, obstacle course and giant slide! Thanks to everyone who came along, helped out or donated items for our stalls.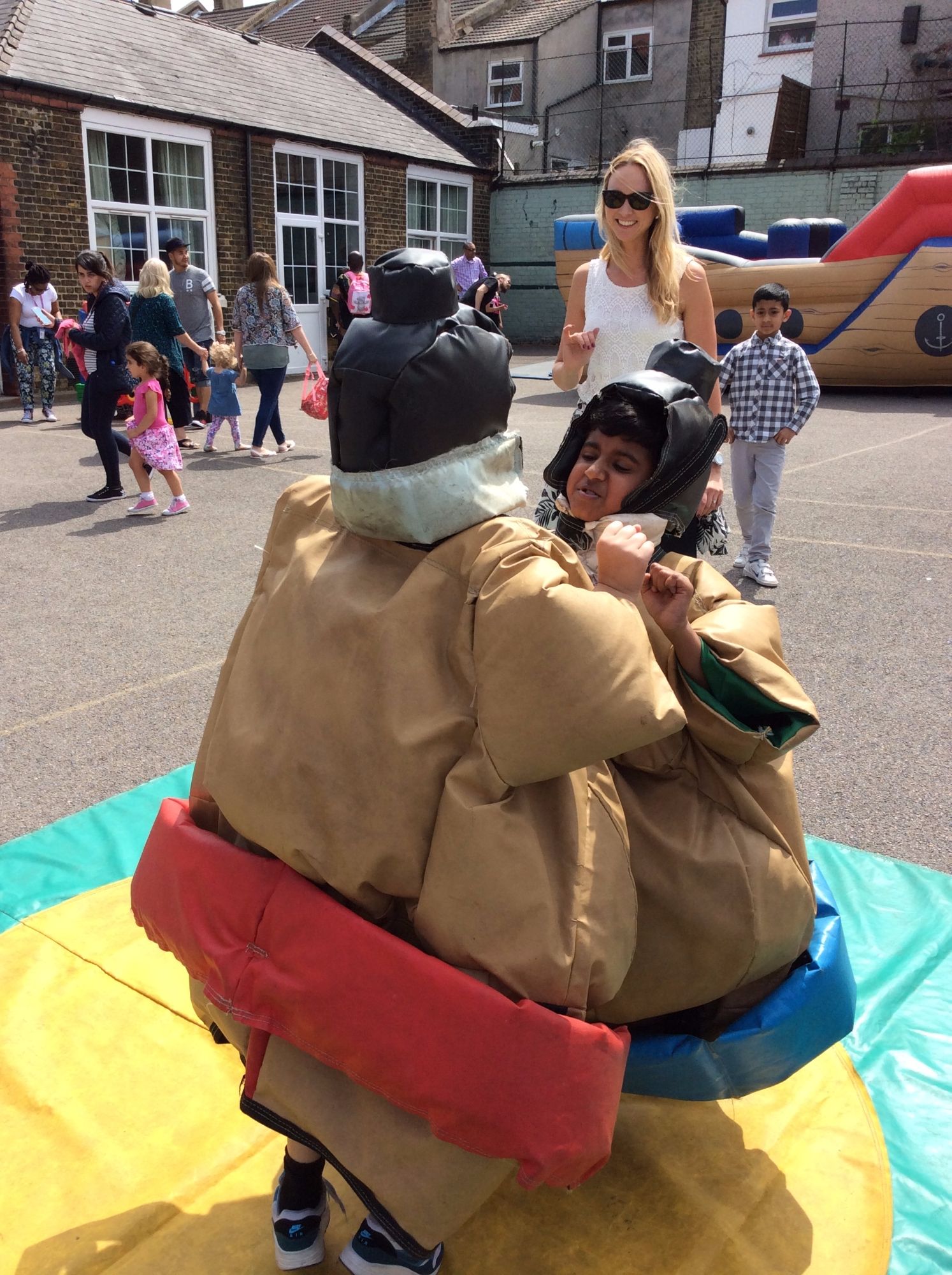 Conway crowned football champions!
Well done to Conway's football team, who were awarded the first place trophy in the 2015 Charlton and Area Primary Football League last week. Competition for the title was fierce, with a total of 22 schools from the borough taking part in matches since January, so the team were delighted to be crowned champions!