Sports Days 2015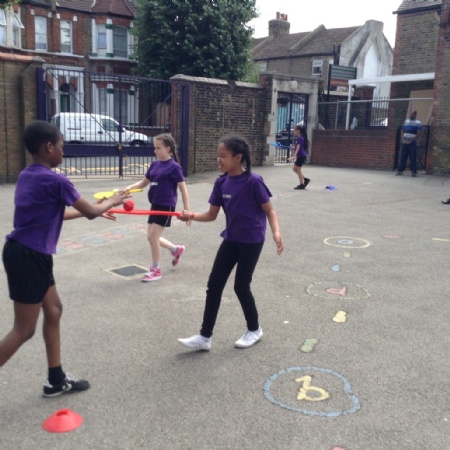 Conway's Sports Days 2015 were a huge success and children really enjoyed competing in different events across three days
The children in Nursery took part in four different events and were given experience of competing individually in events such as the sprint and skip race as well as the opportunity to work together in a team for the bean bag "treasure hunt". The children really enjoyed themselves and worked really hard to do their best!
Reception and KS1 took part in six different events, including sprinting, long jump and an "egg and spoon" race where children had to balance a tennis ball on a tennis bat without dropping it! Children enjoyed working together to score the maximum points for their team.
As well as the usual events that can be expected at Sports Days, KS2 children were also given opportunities to compete in some of the agility, balance and coordination skills they have been working on during recent PE lessons across eight different events. Monkey football was a new addition to the events and proved popular as children tried to outwit their opponents to score points.
A great day was had by all!