Year 4
Spring Term
English
This term the year 4's focus text was Varjak Paw. This adventurous text allows the children to develop their writing skills in numerous areas. After being familiarised with the series of events in the text and identifying the features of a play script, they were able to use extracts from the text to write their own. By doing so, they were able to identify and apply key skills such as character profiles and using dialogue effectively. Varjak Paw also supported in developing the children's persuasive writing skills. This includes exploring different persuasive techniques which they later applied into creating their own adverts and writing persuasive letters. In addition to using the correct layout structure of a formal letter, the children also learned how to apply key persuasive vocabulary, formal and emotive language, all of which made their writing more engaging.
Maths
In Maths during the spring term, the children continued to develop their understanding of number and place value. They were able to read, count and sequence numbers, as well as identifying the value of digits in given numbers. This includes Roman numerals and numbers with up to two decimal places. Formal written methods of addition, subtraction, multiplication and division had been taught. This included multiplying numbers with up to 4 digits by 1 and 2 digit numbers. They have also learnt to apply these calculation strategies in solving multi-step worded problems. Within this context, children learn to solve problems involving time and money.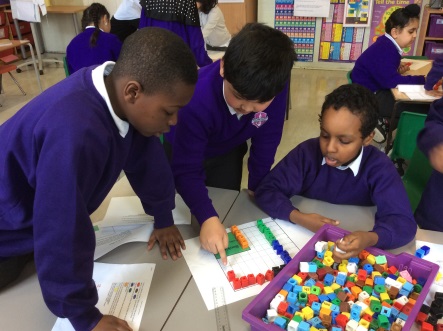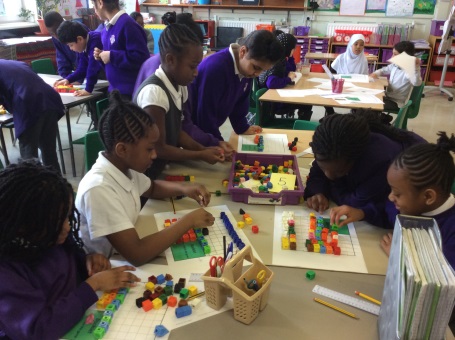 Art
During Art this term, Year 4s have been learning about Andy Warhol. We focussed on his use of colour and patterns in his prints. We researched Andy Warhol and looked at some examples of his work; most of us were familiar with his work. We then consolidated our understanding of colour and in particular what colours are contrasting and complimentary. We created a colour wheel to show this. We then used this understanding of what colours work well together and what colours 'pop' when they are put together to colour in our own faces (don't worry not our actual faces, a black and white photograph). Andy Warhol was famous for repeating his images so that is what we did. We changed the colours each time. We then drew real life objects over and over and coloured these in to the same effect to create our own pop art!
RE
In RE this term the children focused on the Jewish religion. As part of this topic they understood the importance of the Mezuzah and then wrote their own promises to the class. They studied the place of worship for the Jewish religion, a Synagogue. They researched what they look like, what the rules are, what they have to wear and what features are important to the religion. They looked at the Ark in synagogues to gain a greater understanding of what is important to the Jewish religion. While studying this they compared other religions and understood they all have similarities and differences. They re-told the story of Hanukkah and identified celebrations special to them. Later on in the term they had a focus on learning about traditional weddings. As part of this topic they looked at how some religions are similar and different to each other and the main principles of marriage. They got to design wedding outfits and create adverts to go and see a traditional wedding of a range of religions.
Science
Year 4's focus in Science this term has been Scientists and Inventors. First, through research and discussion, the children developed their understanding of deforestation and the causes. The learning was then narrowed to exploring deforestation in Madagascar, its impact on the indigenous plants and animals of the island, as well as the efforts of scientist Gerald Durrell in preventing these unique species from becoming extinct. The children were also very fascinated by the works of Alexander Graham Bell. Their informative, individual fact files provide information about Alexander's experiences with dealing with the deaf and how this led to his invention of the telephone.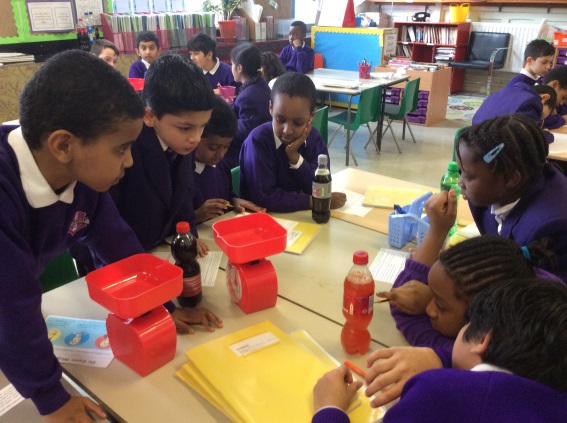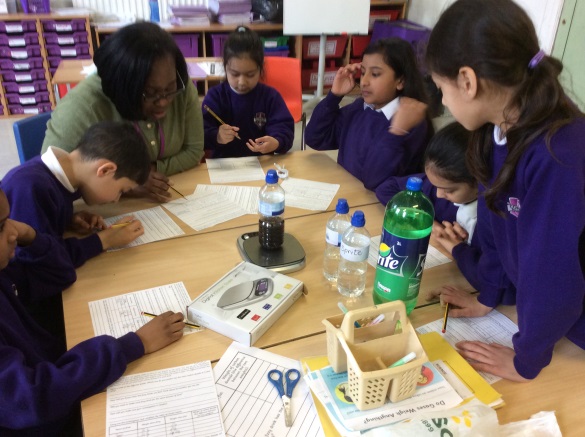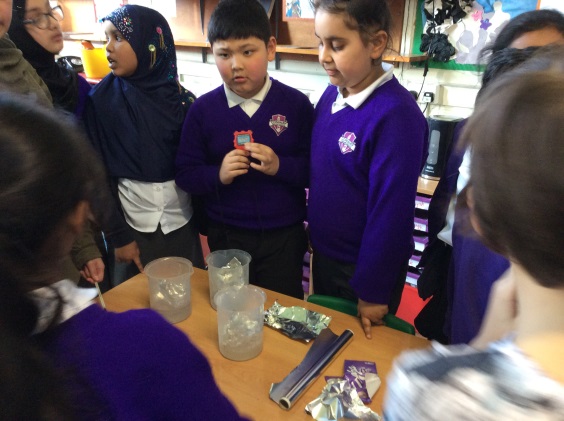 Topic
In Topic this term we have been developing our understanding of the Vikings. We started with where the Vikings came from, and where they invaded and raided in Britain. We chronologically looked at when the Vikings invaded and explored the timeline and how it fit with other historical periods that the children had learnt about. We began to understand why they came to Britain and the places they settled in. We looked at the significance of the Viking invasion through to a day in the life of a Viking warrior. It was important to look at the way Britain dealt with the invasion and the changes that occurred from it. We gained an understanding of the culture of Viking life through the retelling of Viking sagas, and understood that mythology was an important part of their daily lives. We identified famous Gods and Goddesses and discovered key facts about them. This finally brought us on to research why trade was important to the Vikings, which culminated in a trip to the National Maritime Museum.
PE
In the first half term Year 4 were fortunate enough to continue with their swimming lessons, in which many children learnt to swim.
In the second half term the focus was on balancing and agility in PE had us engaged in a lot of fun activities. We developed our skills in taking off, landing and balancing in different ways using different parts of the body, while also developing our skills in working as part of a team.
Computing
Computing this term concentrated on software developing. As software developers, we researched, planned and developed a simple educational game, using the Scratch programme. We also got to test drive and review our classmate's games. Next we looked at the unit 'We are meteorologists' which looked at ways of measuring and recording weather. We then researched and predicted the weather noting the different measurements in an excel spreadsheet. Finally we were able to prepare and present our own TV-style weather forecast to the rest of the class.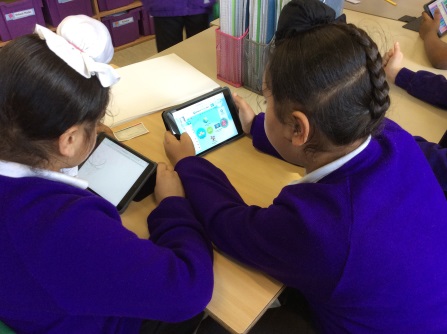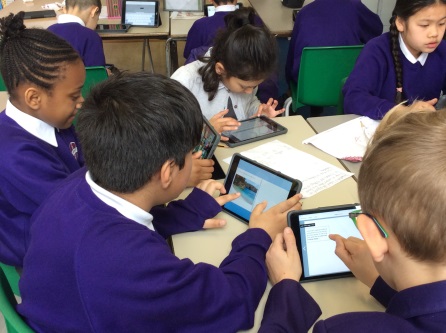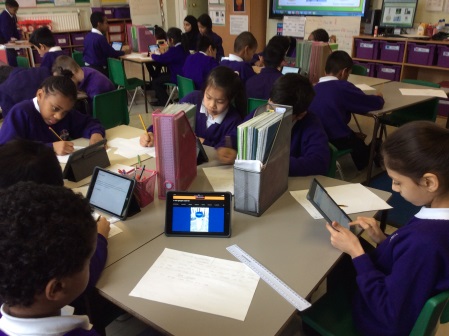 Next term (summer)
During the summer term, the year 4's will be concentrating on the text The Wolves in the Walls by Neil Gaiman. As the children explore this intriguing text, they will develop their ideas about writing stories with a theme. The learning outcome will be for them to write their own engaging stories, with heightened issues and dilemma.
In Math, while continuing to develop their skills in calculation and reasoning, they will also further explore fractions and decimals and measurements (length, volume and capacity). This phase of their learning will also provide additional practise in solving multi-step word problems, including those that involve scaling.
In History next term we will be learning about planet earth. We will explore geographical and physical features such as: the continents, lines of longitude and latitude, the tropics and the arctic and Antarctic regions.
The focus for science will be electricity. The children will learn to differentiate between electrical and non-electrical appliances, identify and name electrical conductors and insulators and demonstrate how to create a simple circuit.
If you would like to have a look at the national curriculum website please click here.