School Journey - Swanage 2018
The aim of the school journey is to give children a bespoke experience to develop their independence skills as well as completing various activities to build on team work skills and provide hands on, real life history and geography lessons. The children had great hands on experience and fun filled learning throughout this week-long trip. They learned skills that they would never get the chance to in the classroom and thanks to the incredible staff and tutors of the Townsend Centre and the teachers of Conway the children had an experience they will never forget!
Day 1 – Monday
With our bags packed, much eagerness from the children and some tears from the parents, we set off on our five-hour coach journey down to Swanage, Dorset.
After safely arriving at the Townsend Centre we were welcomed by the lovely Scott who showed us to our dorms and took us for lunch. We all had a scrumptious roll and a delicious home-made chocolate chip cake along with crisps, a piece of fruit and a juice. Once we had eaten up our lunch our teachers took us for a walk down to explore the town and the beach, even if it was a little chilly!
When we headed back to the centre, we went to our dorms, unpacked our things and made our beds (which took us ages as the teachers told us we had to be independent!). We then had dinner which, of course being at the seaside was fish and chips. We then cleaned up after dinner and went to the adventure playground for free time where we played cricket, tennis and other games.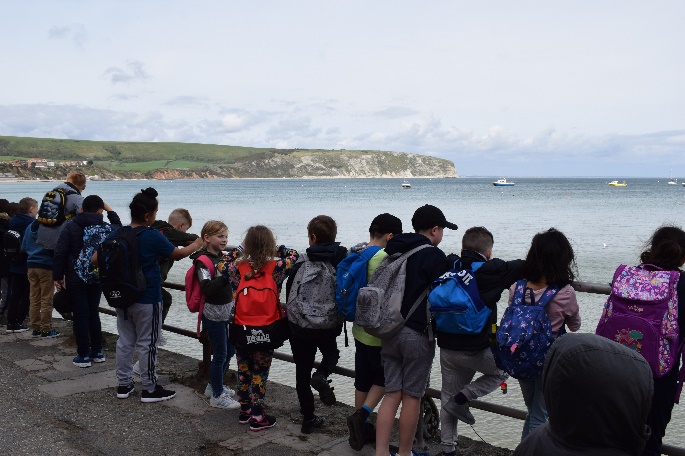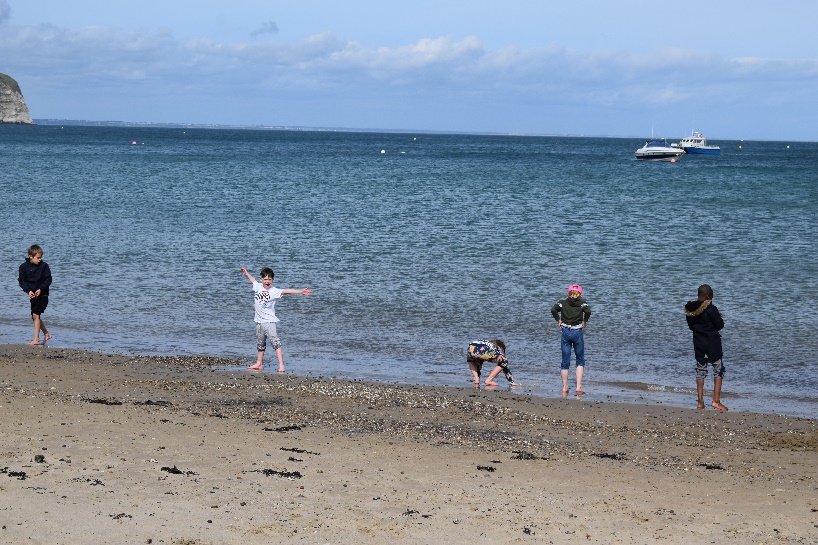 Day 2 – Tuesday
After a well-earned long sleep, we woke Tuesday morning to a suspiciously cloudy day! We went for breakfast which consisted of cereal, toast, sausages and beans or spaghetti. On this morning we met the wonderful Glenn (who by the way looks like a Viking)! The first part of the morning we spent learning about dinosaurs with Scott. They had so many interesting facts, fossils and real-life examples of evidence that dinosaurs once walked around the town of Swanage – amazing!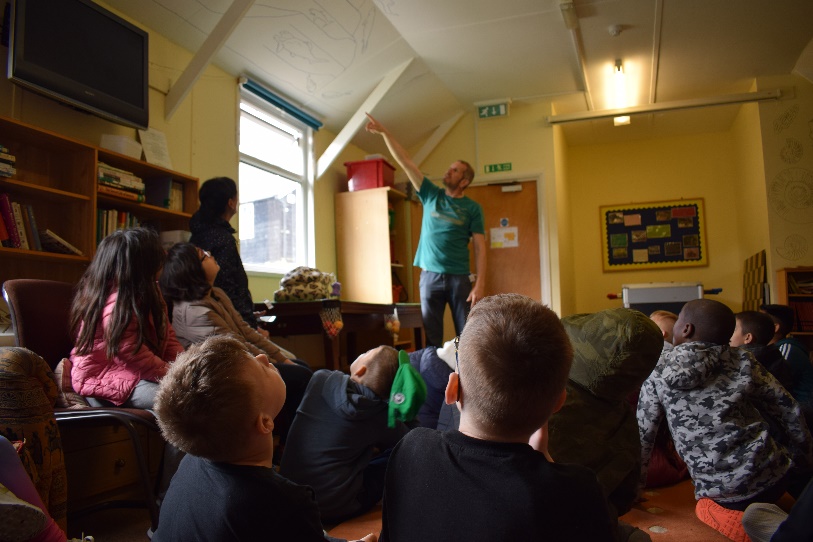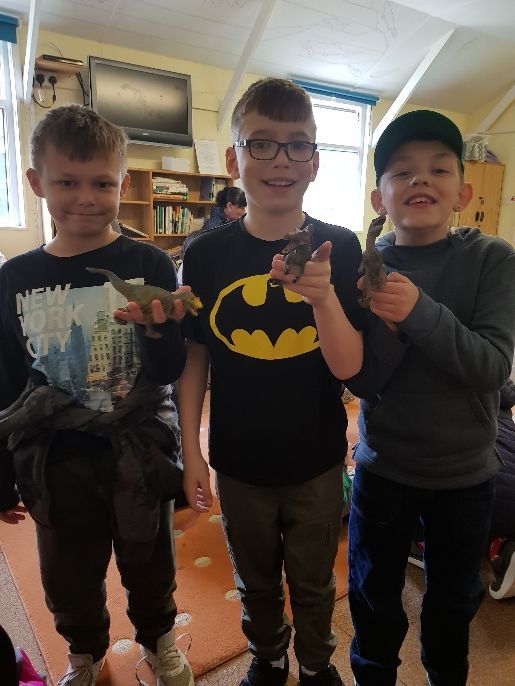 We then set off on a really, really, really long walk to Durlston park to hunt for more fossils and evidence that dinosaurs were once here! Obviously, it being Springtime, it rained the whole way there and back. The moment we arrived back to the centre the sun came out – typical.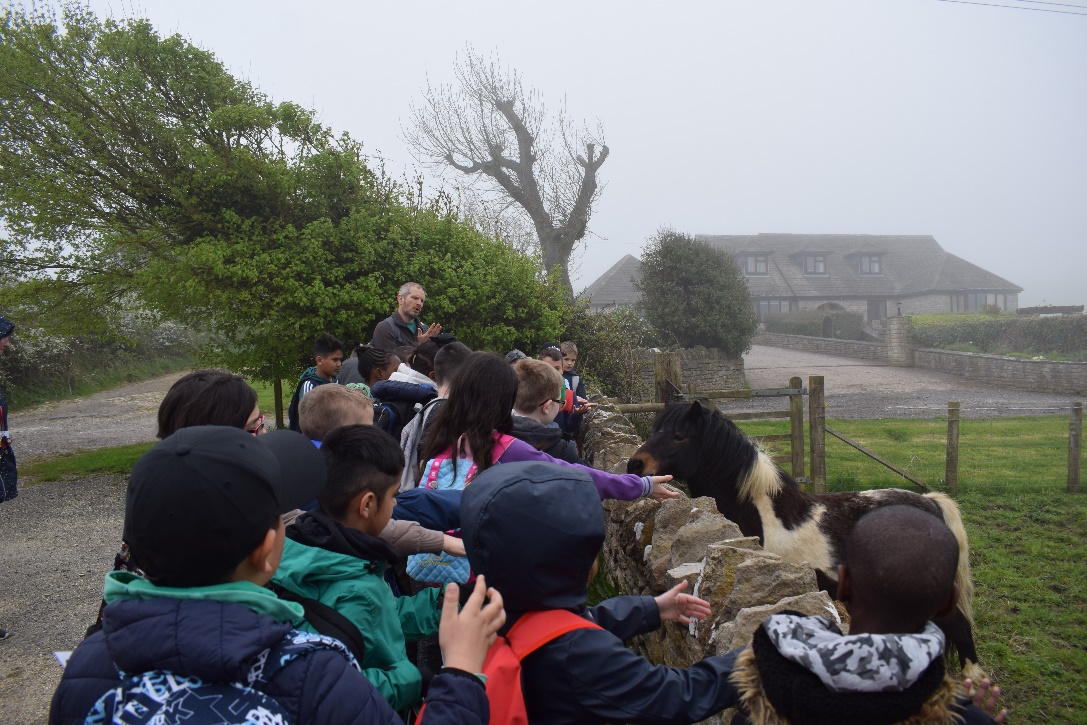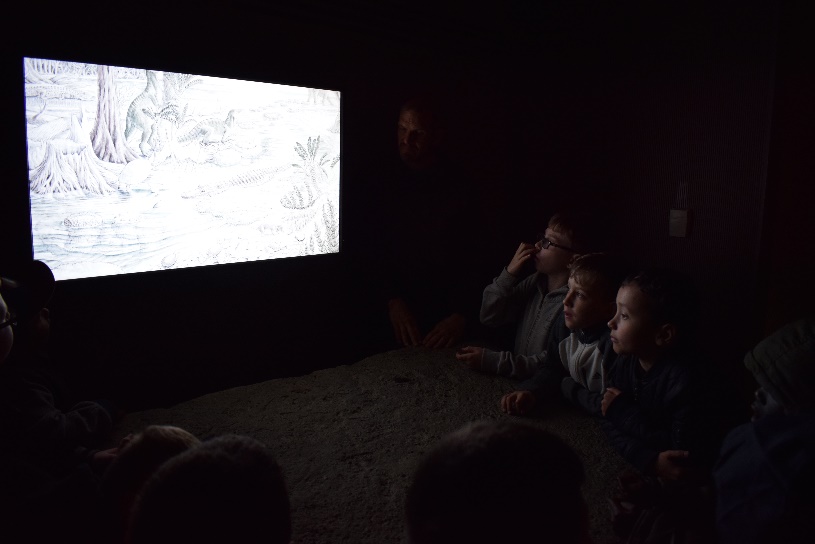 After lunch we learned all about the life of Quarry men that lived in the area. We went into a man-made cave that was at the centre and listened to stories of the quarrymen that Scott told. He made the stories come to life as we dressed up and acted out what would have happened. We then went off to the low ropes course where we had to work as a team to navigate our way around and develop our physical skills completing the course which ended with the tunnels. We had to find our way around the tunnels in the dark then encourage our team mates to find their way around.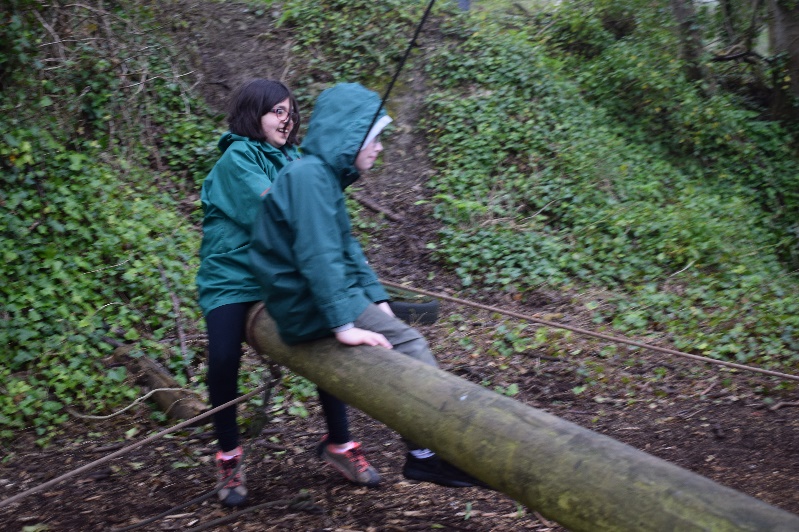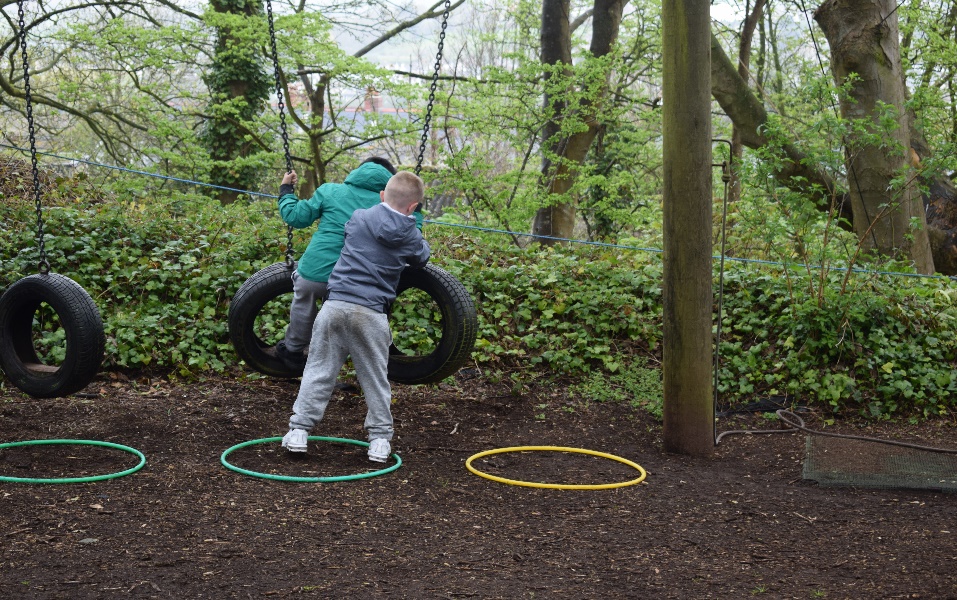 That night we had a yummy lasagne for dinner and had a carrousel of activities to take part including activities from 'Spy School'. We also started the process of making our very own 'Swanage t-shirts' to keep as souvenirs. Once we had our showers and got ready for bed we went up to the canteen and had our nightly hot chocolate and homemade biscuits.
Day 3 – Wednesday
The cooked breakfast was calling us this morning as we had some sleepy faces and a busy morning! When we had finished our cereal, toast, hash browns and beans, we left the centre with the hilarious Tim on a short walk down to Swanage Railway station. It was here we picked up the old steam train to Corfe. The train looked just like the train from Harry Potter!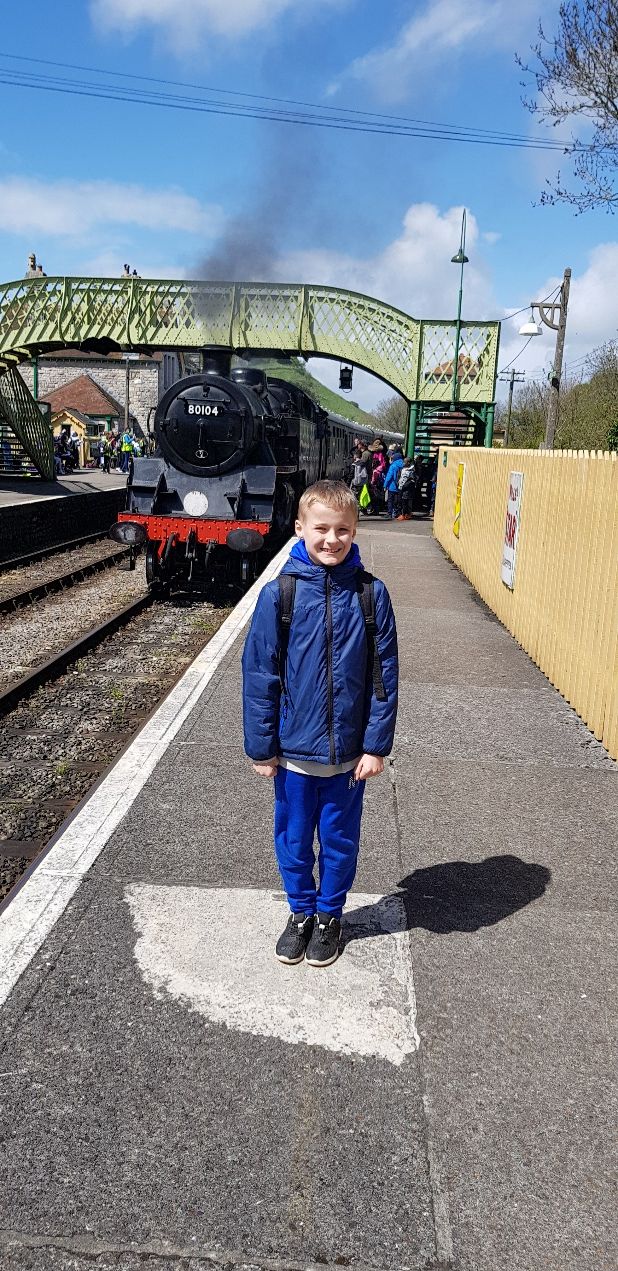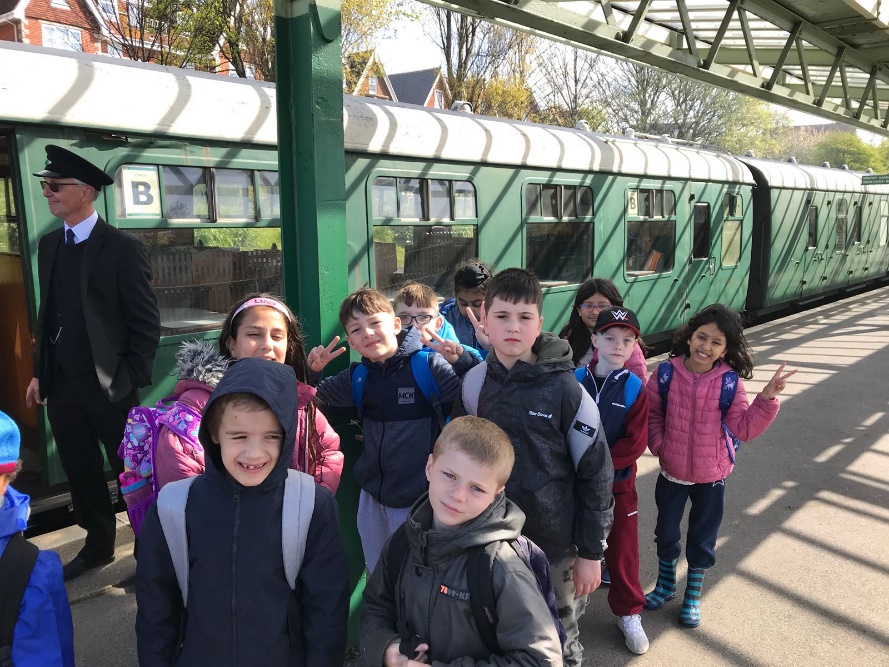 We travelled through the beautiful picturesque landscapes of Swanage and back through time to Corfe.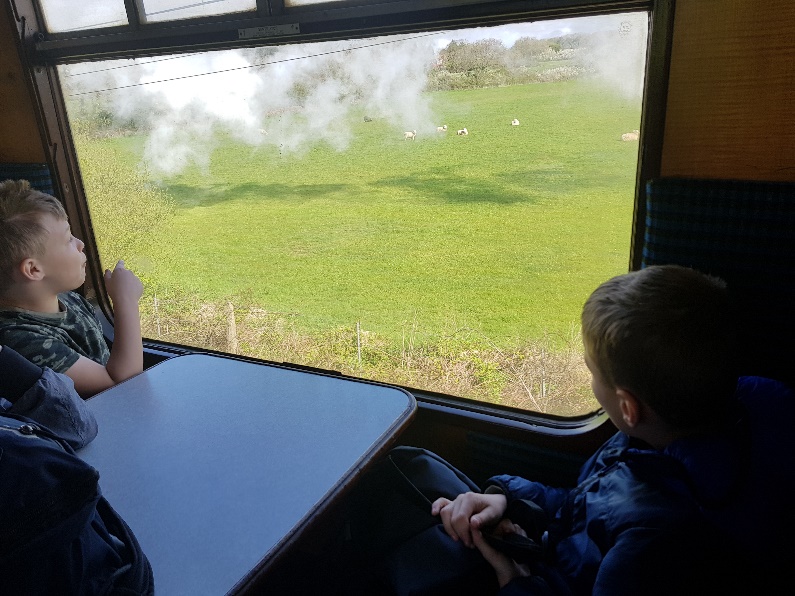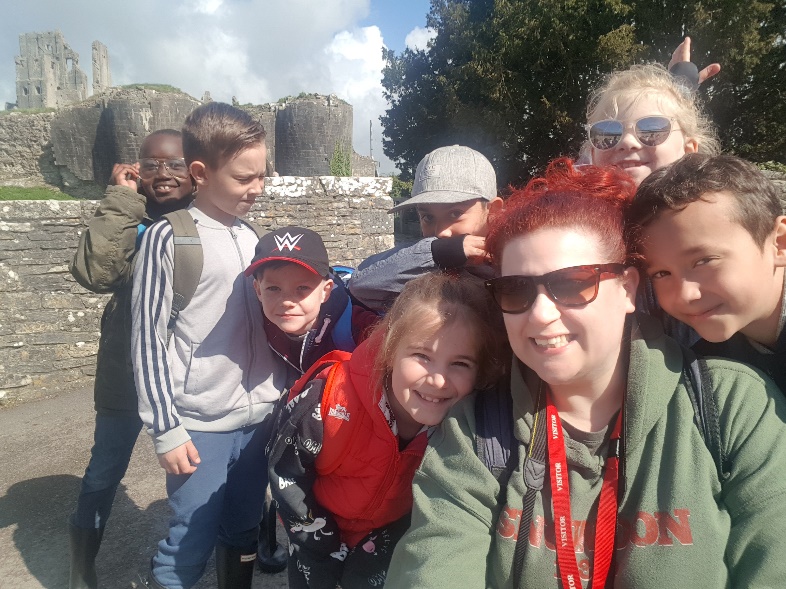 When we arrived at the castle, the view of the ruins took our breath away. We were all eager to learn who lived in the castle and how it got to be this way.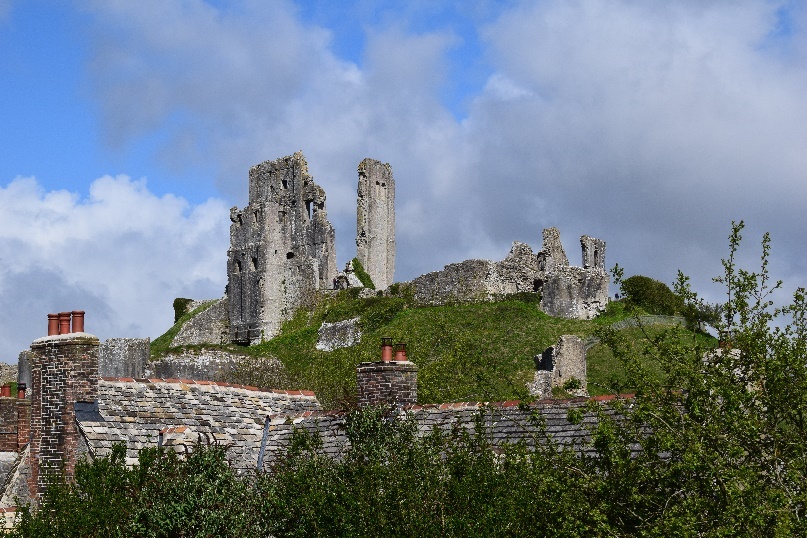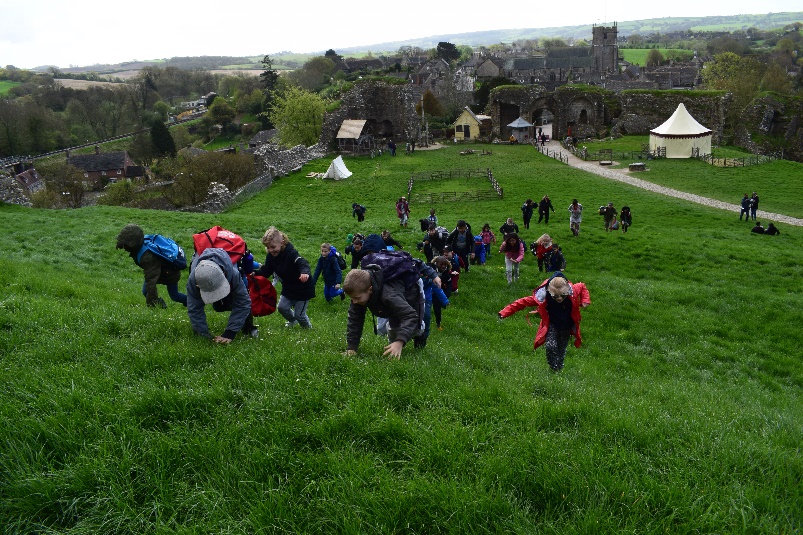 Tim took us on an historical walk through the castle where he showed us where each room was including the dungeons of the castle. We acted out scenes of history such as attacking the castle; the children were the attackers and Miss Barham was the defender. Safe to say the children won! Halfway round our historical tour Scott stopped us and told us a story about the kings and queens that lived in the castle many years ago. Some of us even got to dress up and act as the characters in the story. We pulled in a pretty big crowd!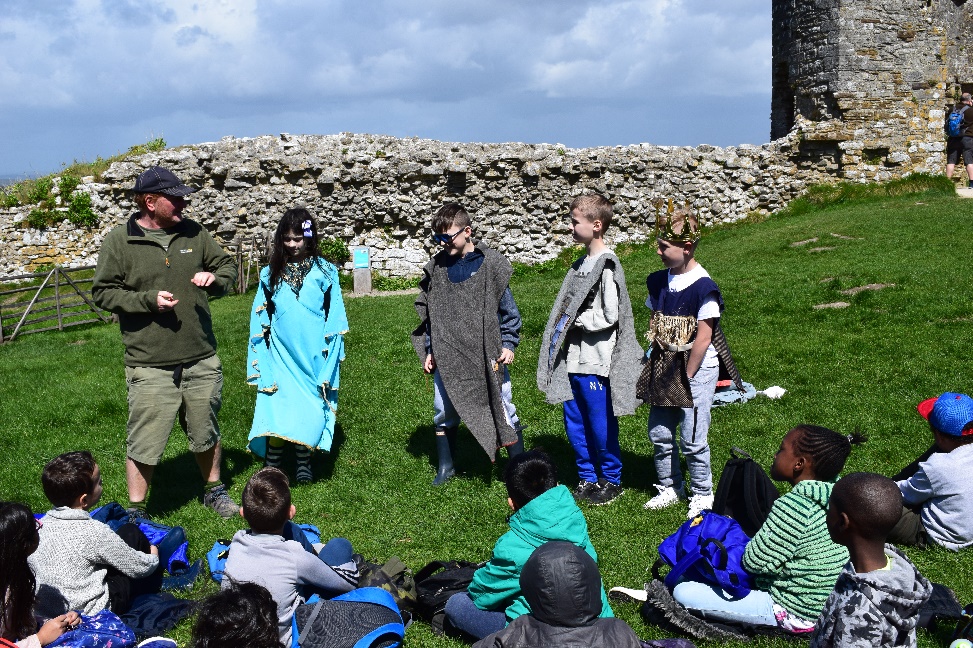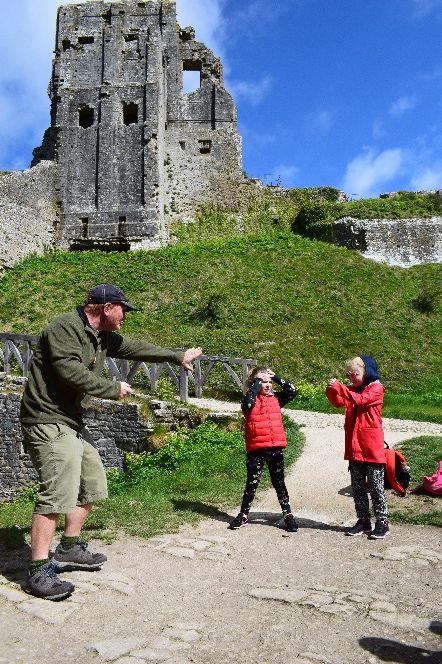 We made our way back to the centre via the old steam train again and the children were full of stories and chatter about the castle and what they would do if they were Kings and Queens. Once we got back, we said goodbye to Tim and hello to Glenn who took us over to the survival area. Glenn taught us all about what we would need to survive, what are good materials to use to make a shelter and how to build your own fire! He then took us down to the forest school that is located on site where the children learned the safety and rules to making a fire. We looked around the area to find kindling (light, small pieces of twigs and dry grass) and tinder (medium sized twigs and branches) to help build the fire. Glenn did tell us that we could create sparks using stones or rocks, but we cheated (so it was quicker) and used a flint. Once the fire was going we went off to use our new knowledge about materials we could use in the environment to build our own fire – yes, the teachers we scared but we were so confident and safe. After we made our fire we roasted marshmallows. They were so delicious!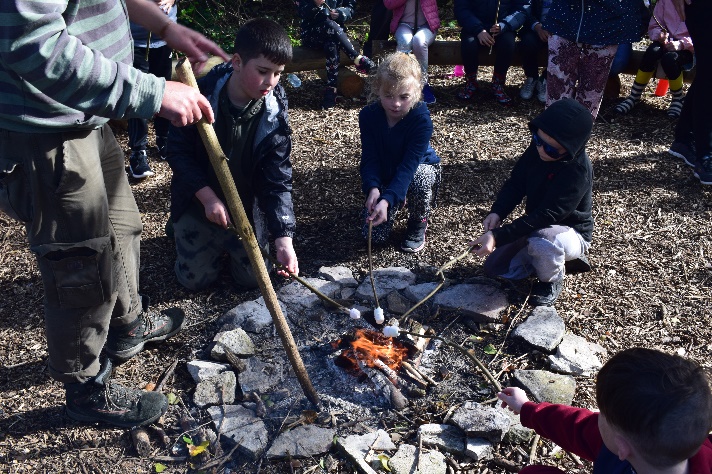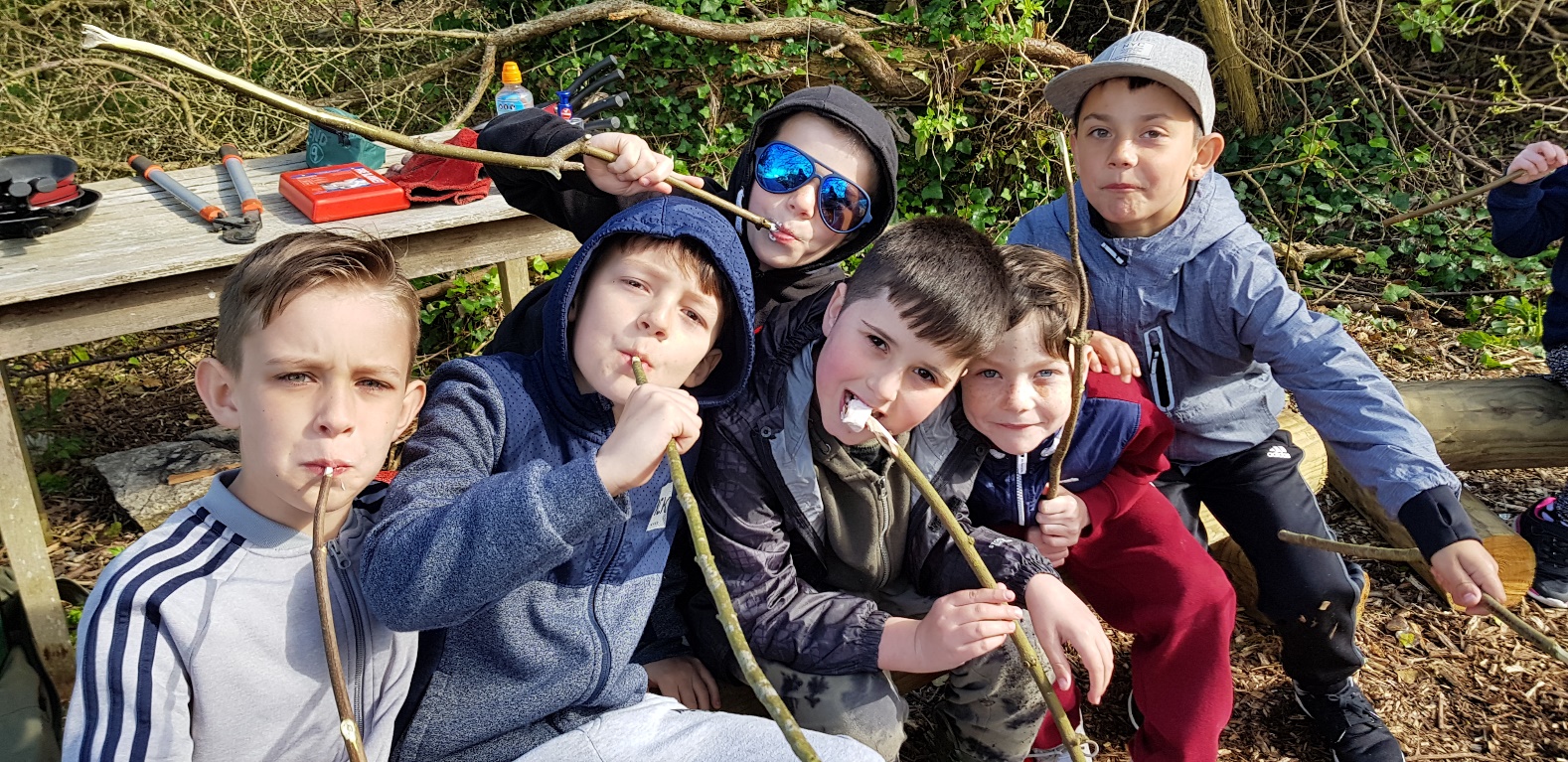 After a scrumptious homemade chicken pie and potato dinner we cleaned and went back to the dorms to get ready…that night was disco night! Oh, a lot of fun was had by the children AND the teachers, they all had a dance with us (although some of their moves were embarrassing)!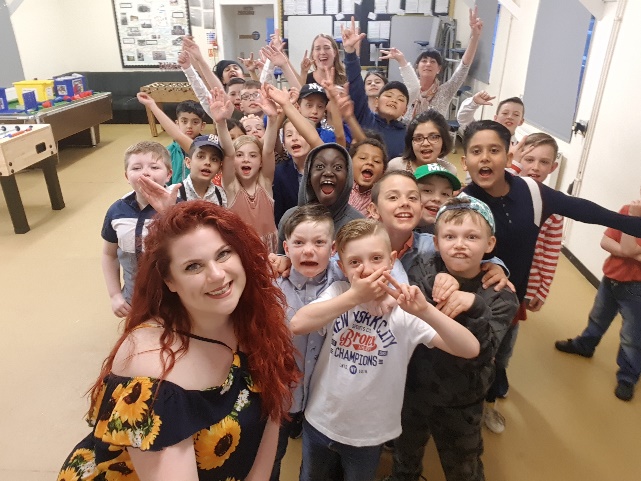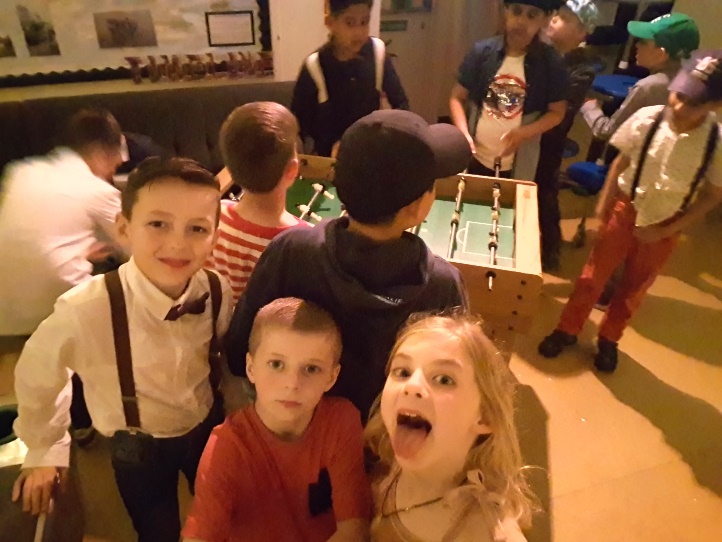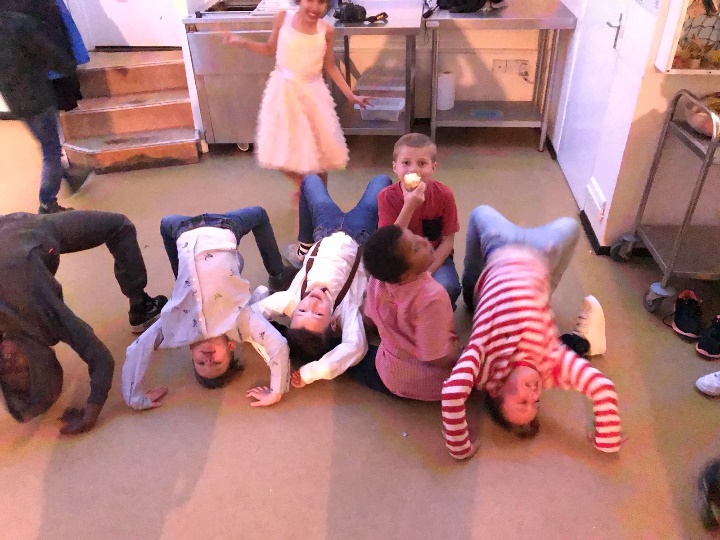 Day 4 – Thursday
This morning we woke up to our favourite breakfast of the week, bacon and eggs! Once our tummies were full we went to our classroom where we talked about what we did yesterday at the castle. Claire showed us a range of materials the centre had to offer to make our own castles. On our tables we discussed what we wanted to use and how we were going to build it. She then gave us some time to discuss who had what skills that would be best suited for different tasks. It was impressive to see the confidence and consideration within the teams. Everyone picked a role and we began constructing our very own castles. The children demonstrated great leadership skills and team work during this activity. We had to have a lunch break as building a castle is hard work!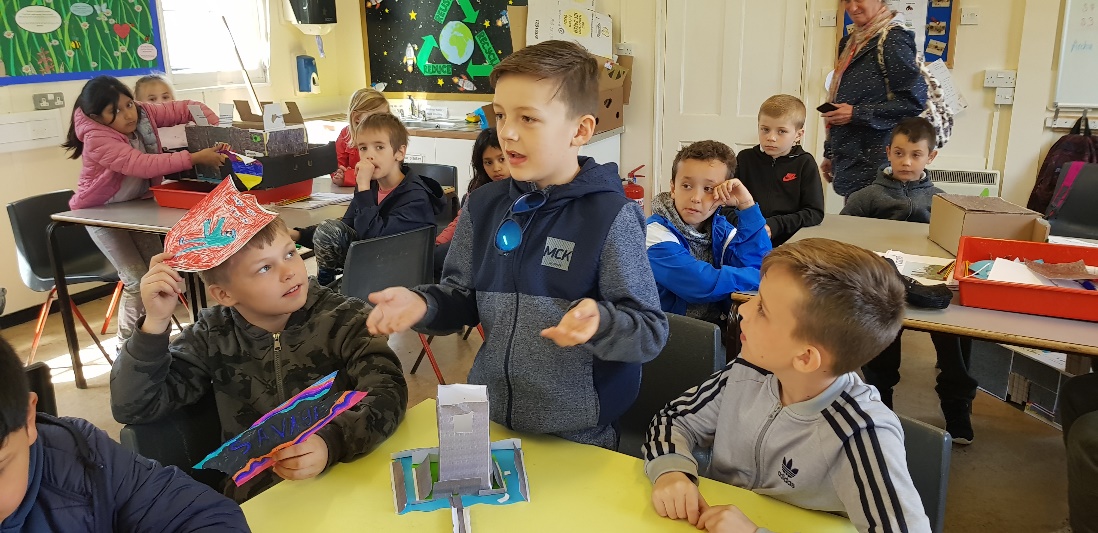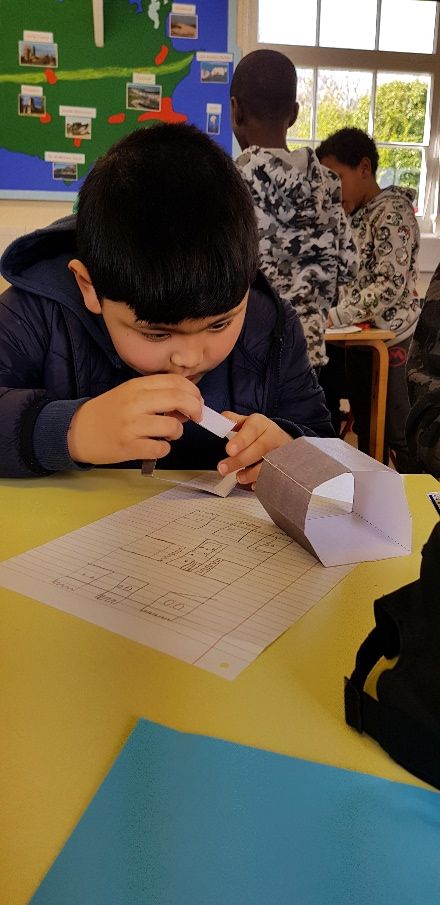 Once we were finished we took the castles outside for a battle. Although the cannonballs and boulders were made of very tiny pieces of paper (well we didn't want to break them, did we!)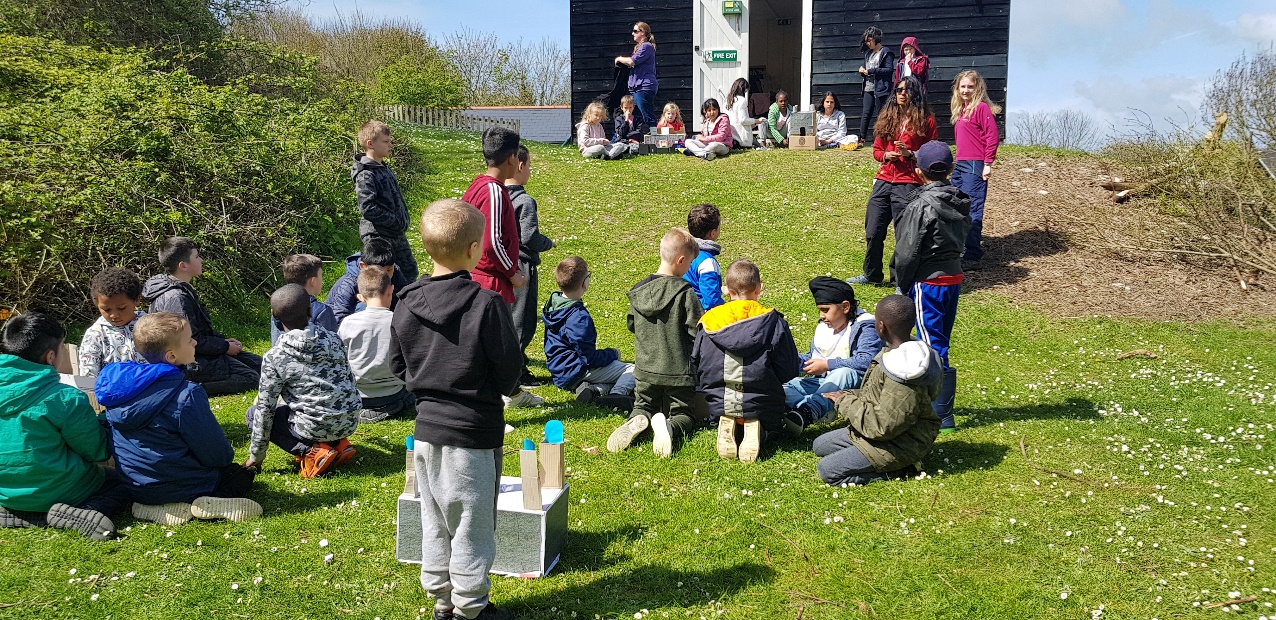 We then went to our rooms to get ready and we set off on the short walk down to the town. After a long talk about the do's and don'ts, we headed out to shop! This is one of our favourite things to do at Swanage as the we get to go shopping with our own money and make choices about what we want to buy for ourselves and our families. It always amazes Miss Barham how thoughtful and kind the children are! We then met up with the other groups back at the seafront and spent a long time running around on the sand, we played games, built sand castles, had races and learned how to skim stones in the sea.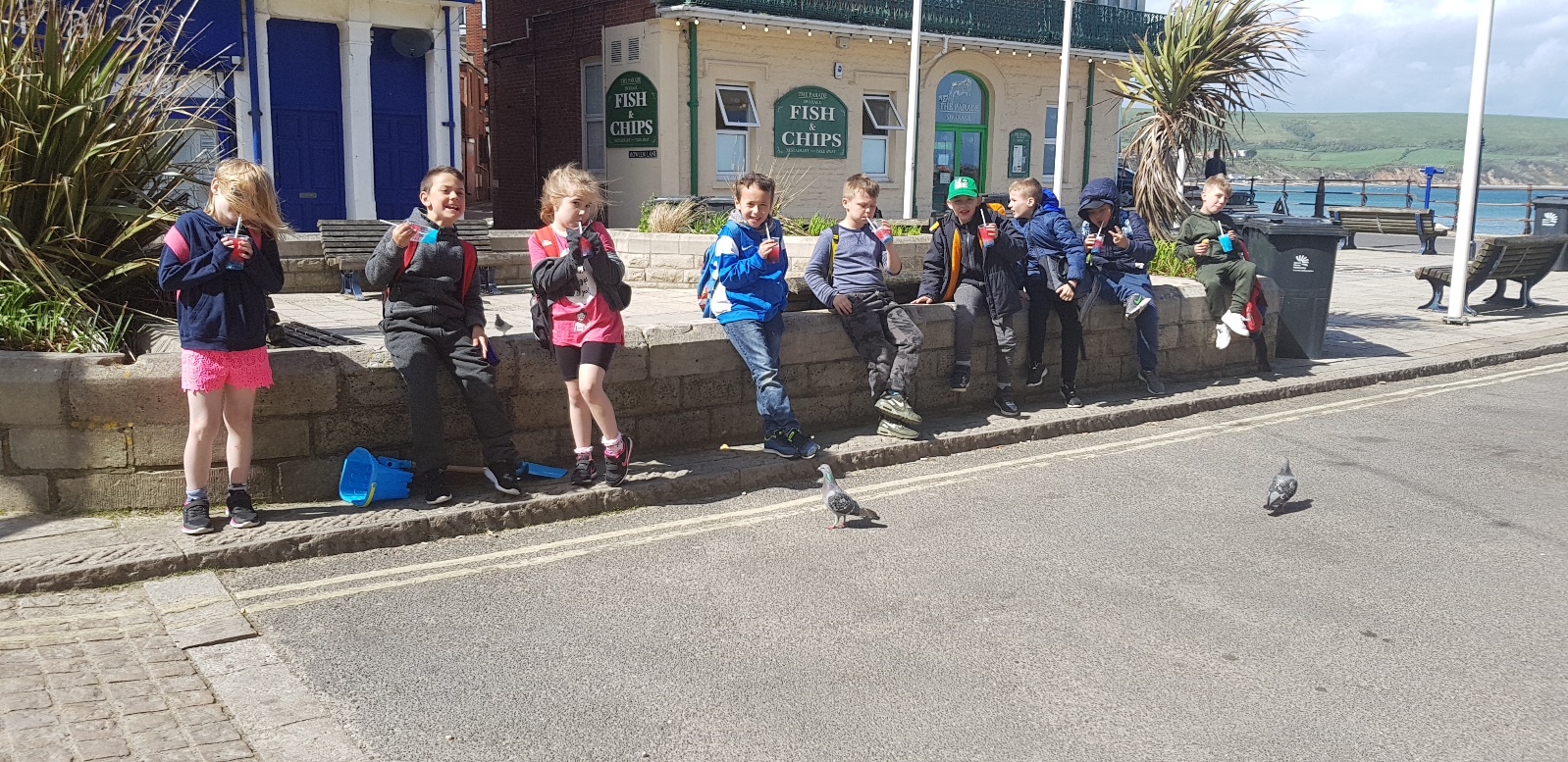 Dinner that night was pizza and wedges which we scoffed down and then headed off to our dorms to get ready for the night. We went to have our routinely hot chocolate and biscuits when Miss Barham surprised us with a DVD night. Some of us collected our duvets and pillows and we all snuggled up together in the movie room to enjoy a film and popcorn.
Day 5 – Friday
Today was a sad morning as we emptied our rooms and packed the final bits ready to depart. This feeling was soon distracted as we went up to the classroom for one more session with Glenn. He gave us a secret code that was hidden all over the centre and a photo map with clues as to where they could be found. We got ourselves into teams and set off to find them.
Soon after this our coach arrived and we all said our sad farewells to the amazing tutors we had the pleasure of learning from this week. Although secretly we were excited to get back home and see our Mummies and Daddies. After a quick stop off to eat our lunch we were back on the road and most of us fell asleep. We finally arrived back in Plumstead where we had a welcome party of our Mum's and Dad's!