Reception
Spring Term
Literacy
We have enjoyed reading fairy tales and books connected with farms. Two of our favourite fairy tales have been 'The Three Little Pigs' and 'Jack and the Beanstalk.' We have focused on 'What the Ladybird Heard' and 'Farmer Duck' this half term. The children enjoyed retelling these stories, describing the characters and acting them out!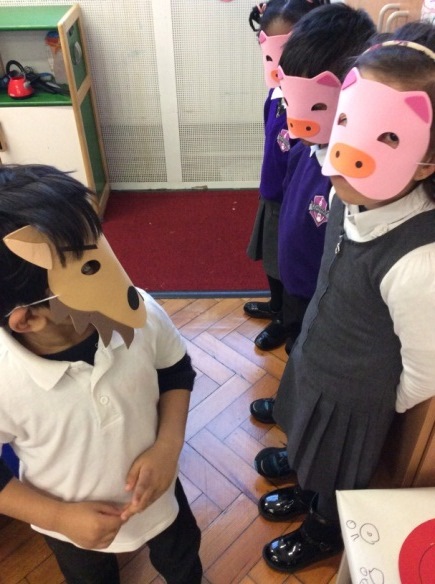 Maths
In maths, we have continued to practise our counting, and have been learning how to add and subtract. We have learnt how to count in groups of 2, 5, and 10. We have revisited 2D shapes and have enjoyed exploring 3D shapes. We have learnt about money and simple fractions, and some of us have been solving word problems. We even enjoyed a Maths day where we looked at doubling and halving.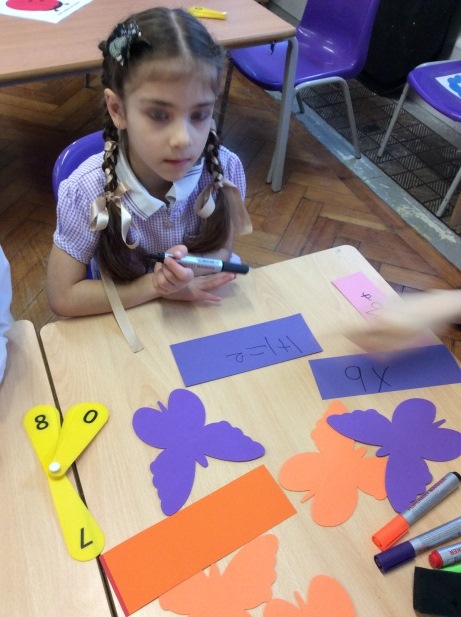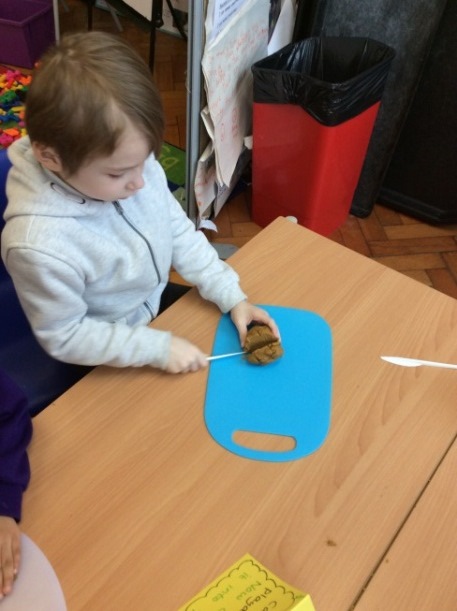 Topic
Our topic work has been based around farms, fairy tales and special days. It has been a very busy term. Children grew beans, made porridge and tested materials for strength. Children also made Chinese lanterns, and painted Chinese characters for Chinese New Year, made cards for people they care about, and explored the habitats of different animals. Our recent Science week saw lots of experiments and investigations, which the children all really enjoyed.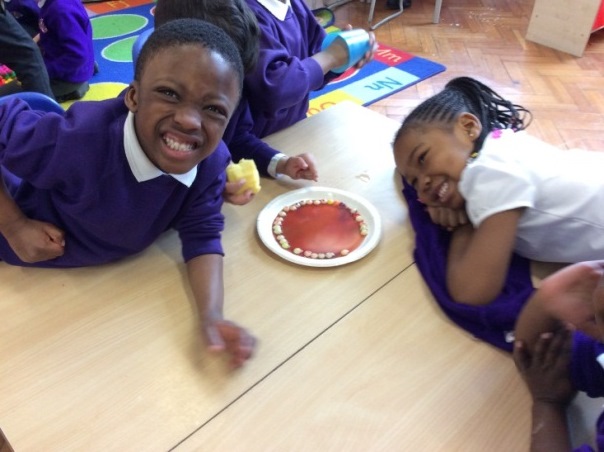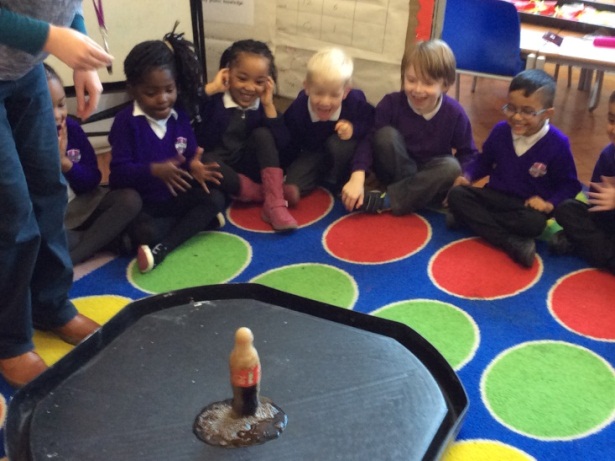 Outdoor Learning Area:
Children have extended their learning from inside the classroom to our outside learning area. They built houses for the three little pigs, made food for the three bears in the mud kitchen, and pretended to be characters from a variety of stories. They have enjoyed playing together, balancing on the toadstools and on the logs, and making up their own games and stories around familiar topics.
Next Term (summer)
Next term the topic will be 'growing'. Children will be looking at 'The Enormous Turnip', 'Oliver's Vegetables' and 'Titch', before growing their own seeds and vegetables.
Autumn Term
Literacy
During the autumn term we have been learning about different people who help us in our community. Each week in literacy we have been discussing the different jobs that people do and how they help us. We have looked closely at the different equipment they use and where we might find them in our local area.
We have also been learning how to structure a sentence correctly; learning how to apply our phonic knowledge in our writing, using a sound mat to ensure we are forming the sound correctly. We have also been working hard to use capital letters, finger spaces and full stops.
Maths
In Maths we continued to develop our understanding of addition and subtraction, recognising numbers, combining groups, and finding one more and one less. We continue to extend our learning by reading and writing number sentences and used the number line to support us when solving addition and subtraction problems.
During our Maths sessions, the children have access to different mathematical activities, enabling them to re-visit and practise their previous learning. For example, children may practise recognising numbers, forming numbers ordering numbers, counting out the correct amount of objects and match it to the corresponding numeral.
Within space shape and measure we have been focusing on 2D shapes and their properties. We have looked closely at their differences and similarities.
Topic
Our topic this term is 'People who help us' each week the children have been discussing and making different people in the community who help them. We have also been to visit the local fire station where the children we able to meet fire fighters and sit in a fire engine and use the water hose. Over the coming weeks the children will also have visits from our community police officer and lollipop lady.
This term we have also celebrated and remembered many special events including Diwali, Remembrance Day and Children In Need.
Outdoor Learning Area
We have continued to enjoy our outdoor area. The children are very enthusiastic about our new basketball net, which has encouraged many of the children's physical skills. They have also shown great interest in the forest school, particularly the mud kitchen. The children have been very keen to use whatever they can find to make a 'mud cake'.
As our topic this term is people who help us – our small world scenes have also been very popular the children have been role playing different occupations and applying what they have learnt in their play.
Next Term (Spring)
Next term we are looking forward to our new topic 'Traditional Tales'. The children will be reading a new tale each week, and will have the opportunity to role play different story characters. We will begin to introduce the structure of a story as well as prediction. 'What might happen next' and why? This topic will be supported greatly by our weekly trips to Plumstead library on a Thursday afternoon, which all the children thoroughly look forward to.
If you would like to have a look at the national curriculum website please click here.