Conway Champions
In this area you will find examples of excellent work produced by Conway children during the Covid-19 lock down
Animal Poems by Year 2
Puppy Paws! by Amelie Howells
I got my dog little Paws for my last birthday.
He jumped out the box because he couldn't wait to play.
Mum and dad shouted SURPRISE!T his is your new pup.
He looked so cute sitting there in a big bow, all wrapped up.
I thought little Paws was the perfect present for me. But I didn't know how much trouble a tiny dog could be.
When Little paws sees the sunshine, he wants to go and explore. He sits on the mat, wags his tail and waits patiently by the door.
WOOF he barks, looking at me. It's time come on, let's go! When I see those big puppy dog eyes, I just can't say no.
Little Paws tries to be good, when we reach the park. But when he sees the fluffy ducks he just has to bark.
He chases them across the grass, until they fly up high. Woofing at them as they escape, into the big blue sky.
He jumps in the mud and I just stand and frown. Until his golden fur goes to yucky, dark brown.
We have to sneak in the house when Little paws is mucky, Hoping mum and don't see us, if we're really lucky!
What am I? By Noah Zerouali-Amari
Neither knives nor forks have I, But sticky silk to catch the eye, And I spin, spin, spin.
Neither roof nor shelter have I
But catch my home in the sun and it shines And I spin, spin, spin.
Neither hands nor toes have I But fangs and venom I have And I spin, spin, spin.
Neither roast dinners nor ice cream have I But never fly into my dinner line for…
I spin, spin, spin.
I am the master of every movement So what am I?
As I spin, spin, spin.
My Pet Lilly-May by Noah Zerouali-Amari
Lilly-May is my favourite pet ever, She is a cute black, fat, silky hamster,
Who spends most of her day eating and sleeping.
Never known a pet quite like her,
She has eaten most of my pocket money by destroying two cages.
Every time I walk into my play room where she lives, With her brothers, Scratch, Handsome, Flash and Winter, She pushes her little black nose out of her house,and twitches her whiskers to say "Hello".
Once the Sun goes down, she pings the top of her cage, Nods her head to say "I'm here it's time to play".
After her daily exercise, Lilly know it's snack time,
Gobbling up all her baby corn and broccoli as fast as she can.
When her pouches are full, she looks like an alien from out of space.
Last thing at night, before I go to bed, With one last night, night to my little pet, I must remember to check
My Lilly is safe for the night as,
She is the world's greatest escape artist.
I LOVE MY LILLY-MAY
Snake Song By Nandeekwa Ngozu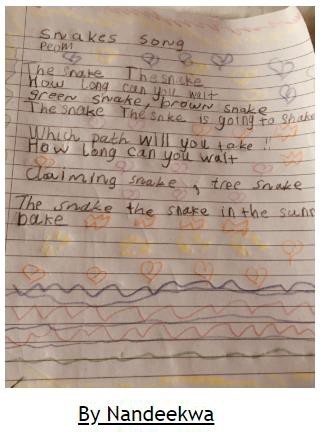 Owl Song By Hamitha Sivathasan
Year 2 Patterns
Akkchat Aksaya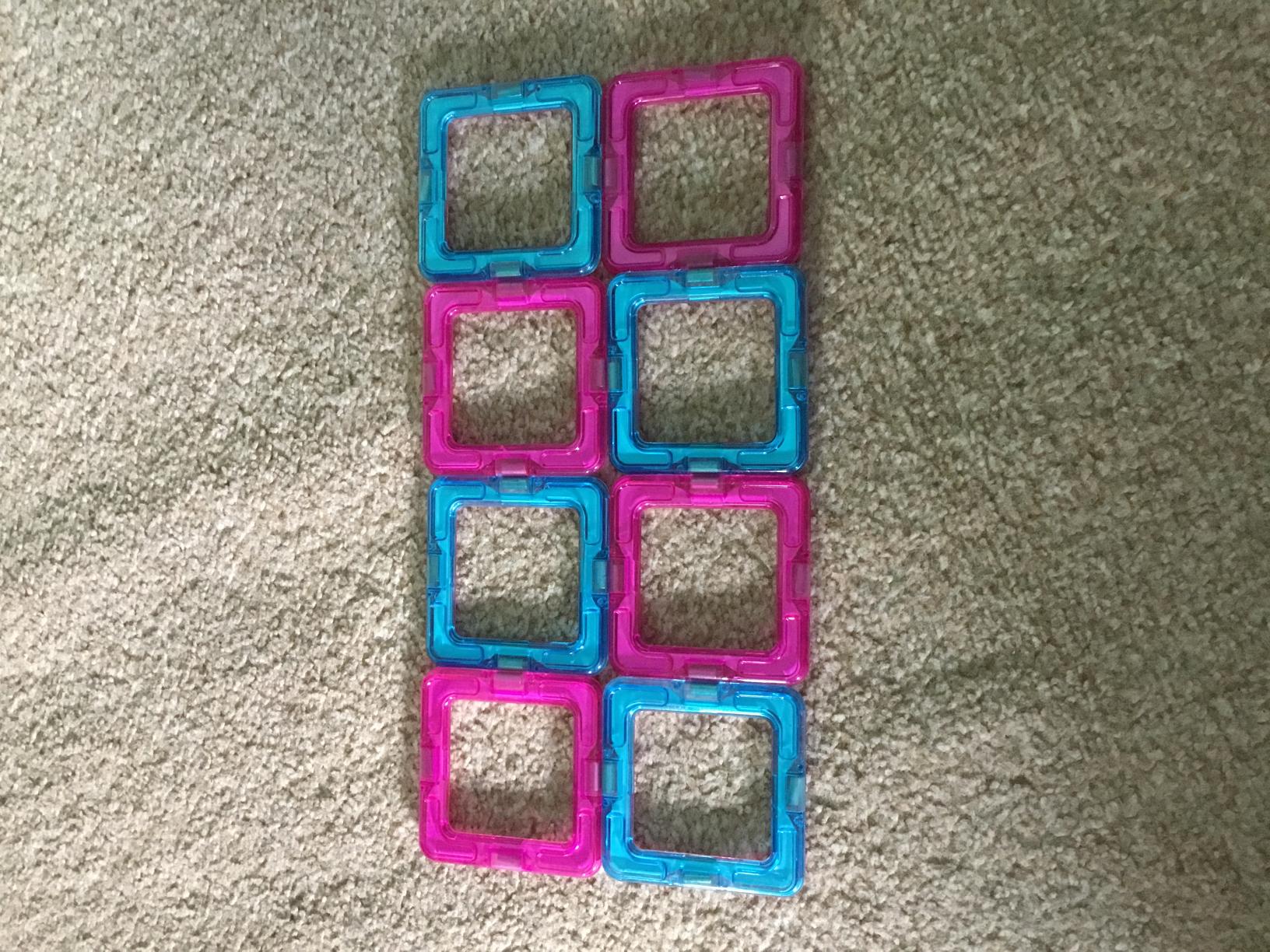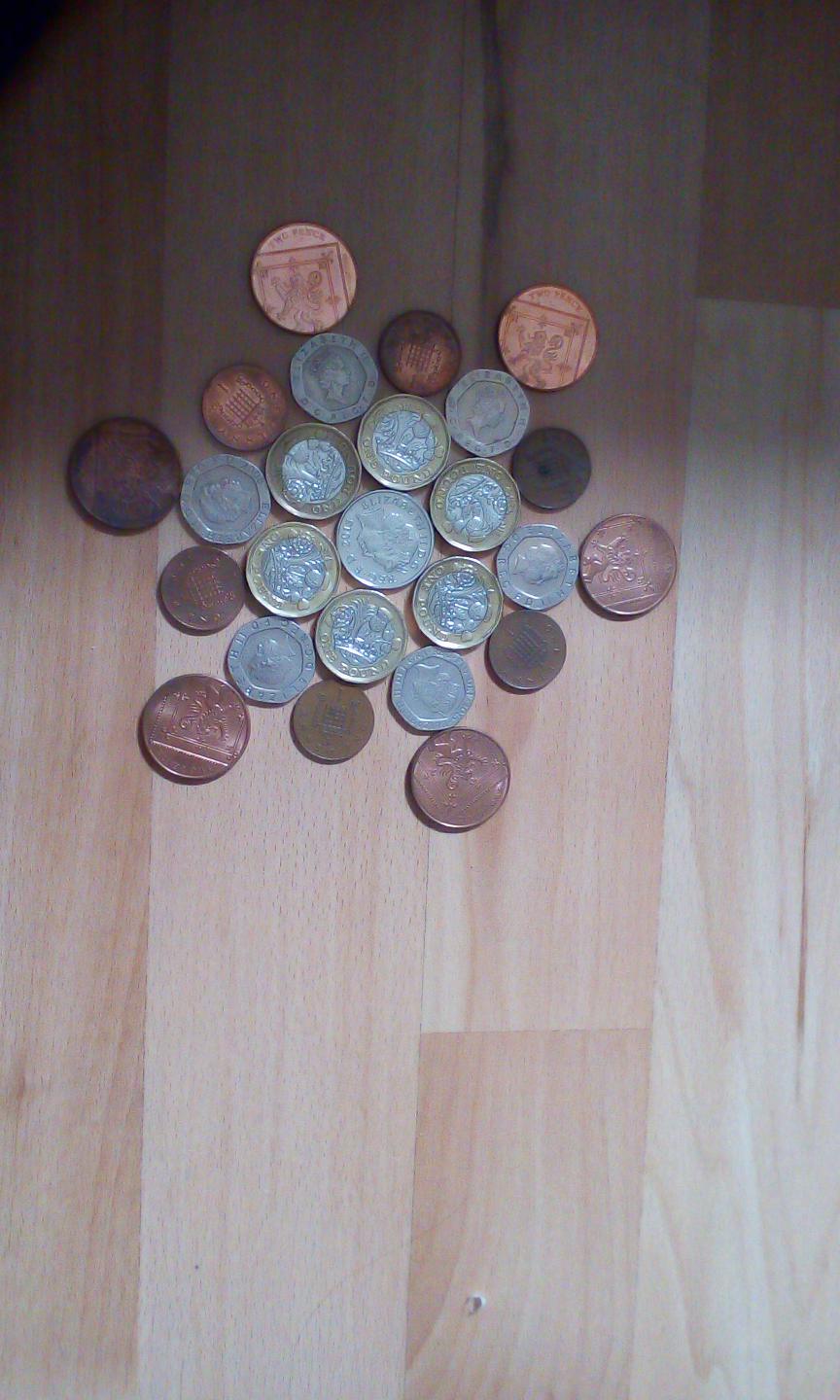 Denis Loreta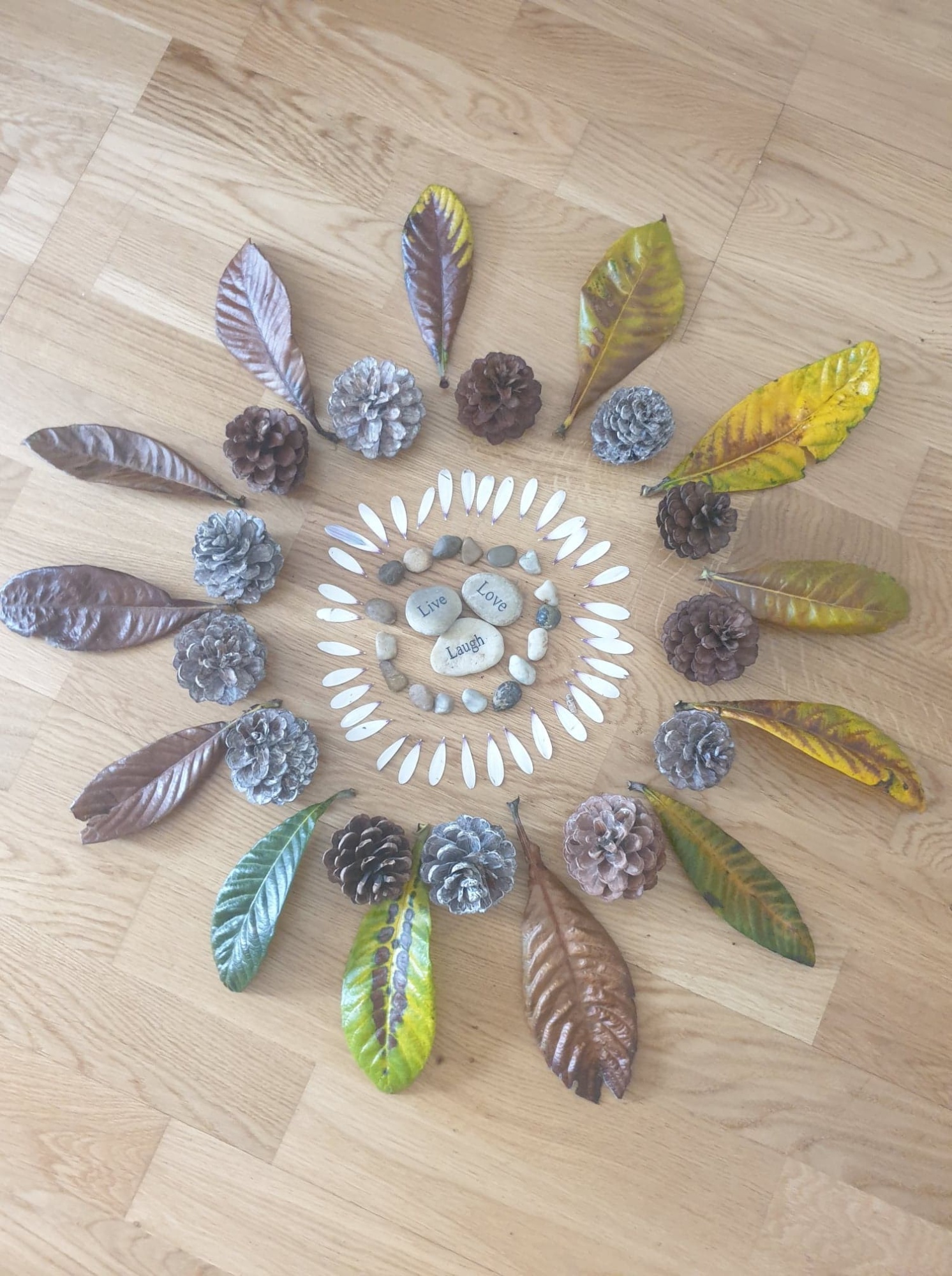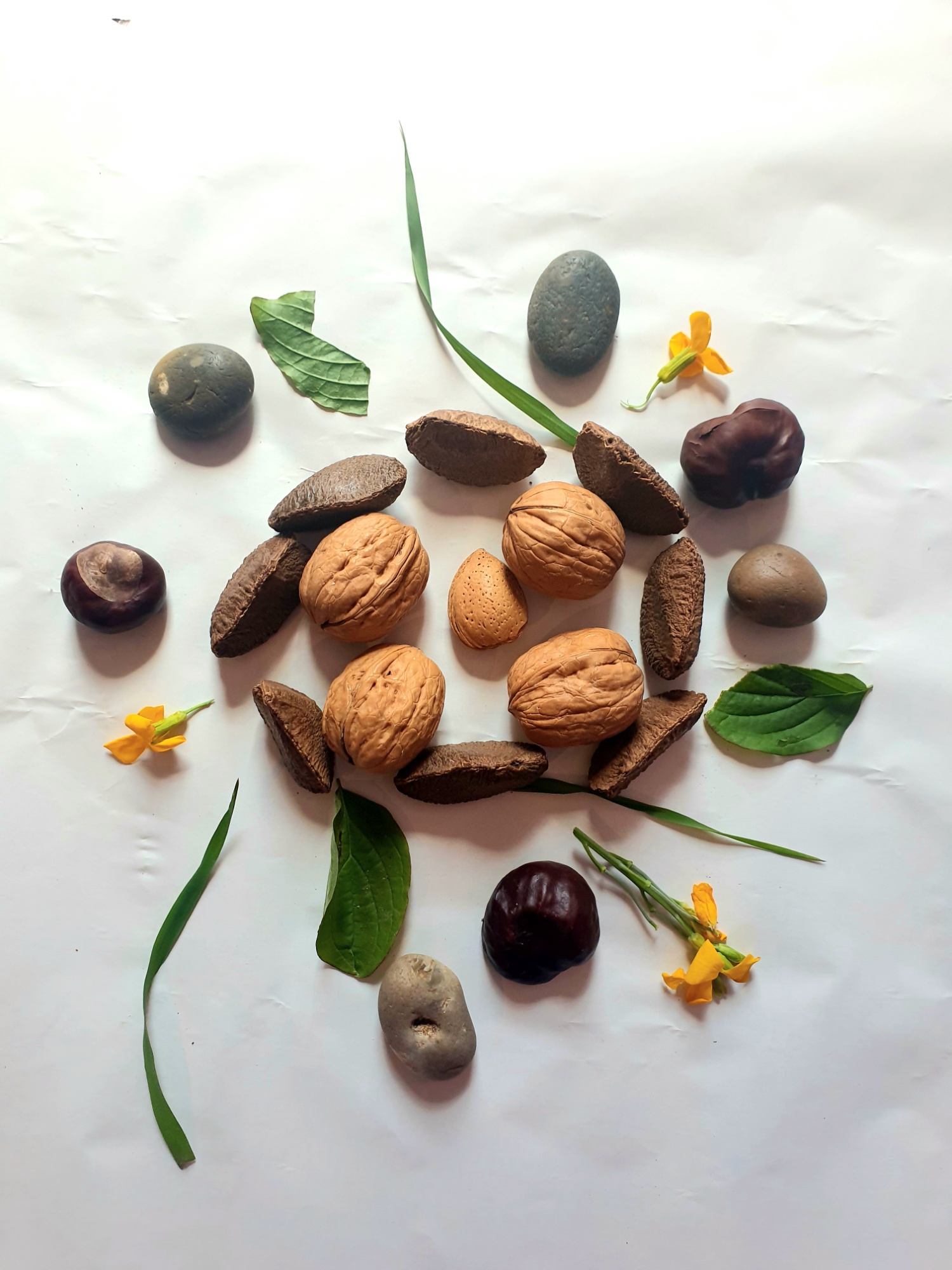 Noah Nandeekwa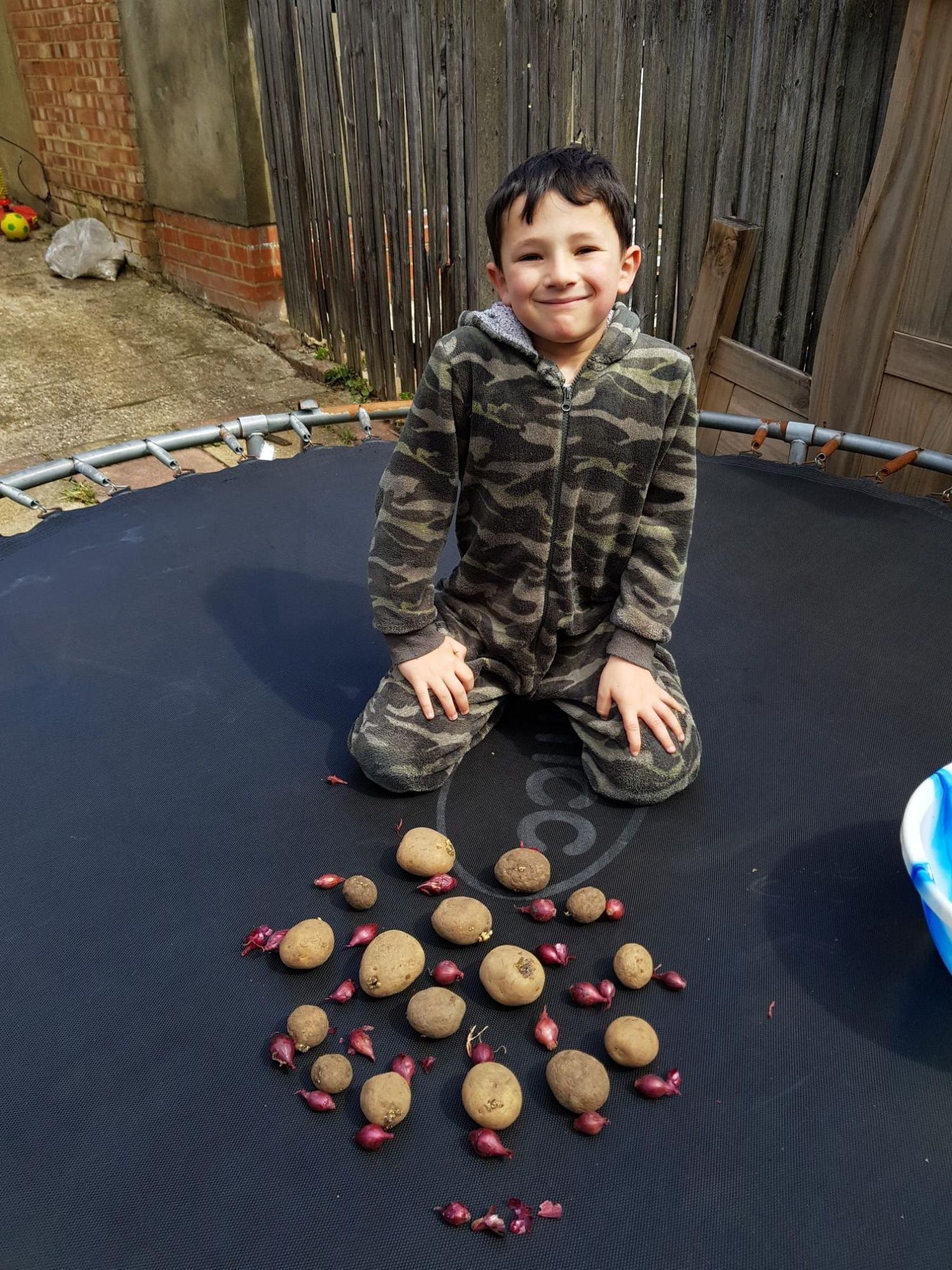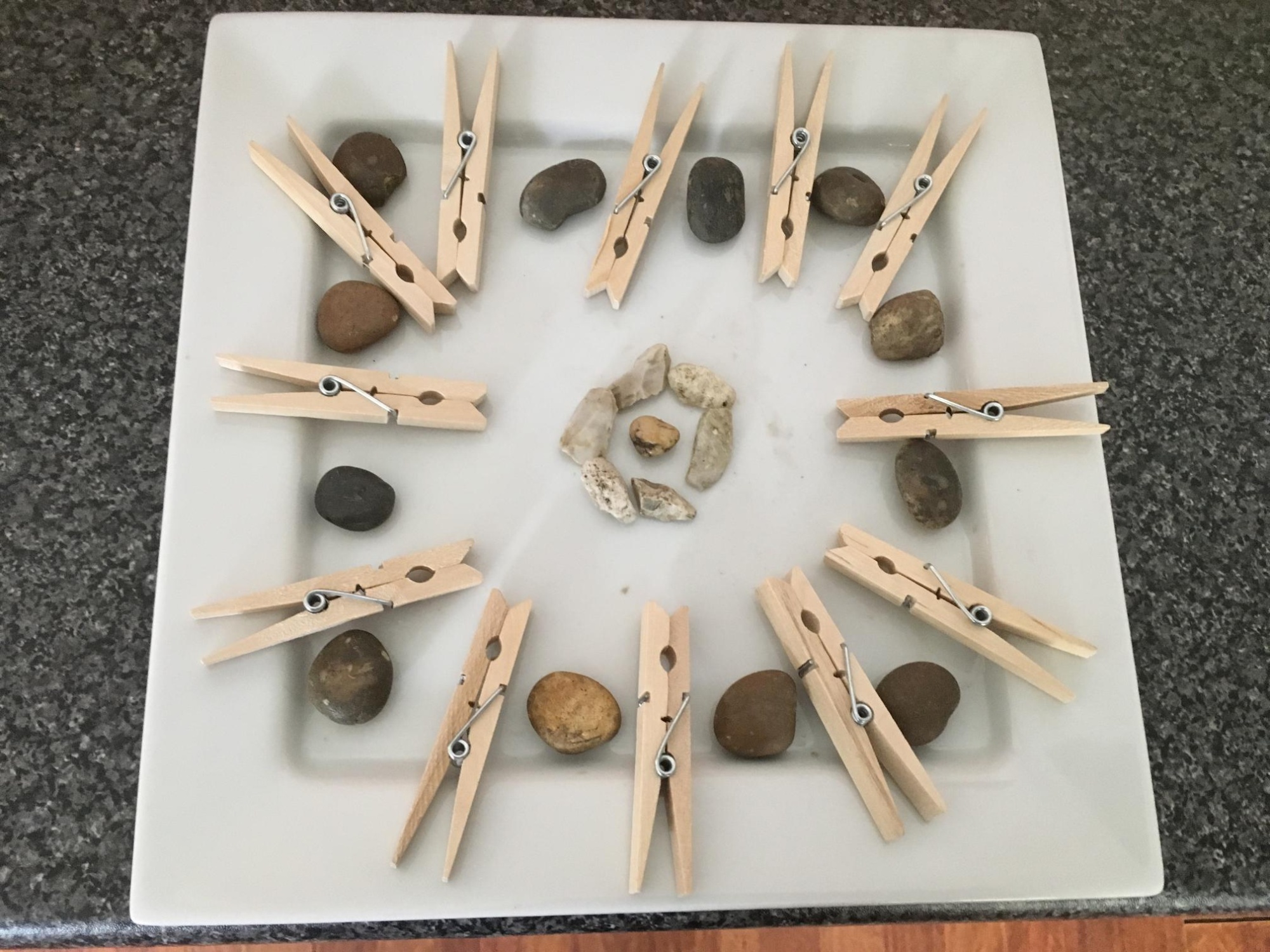 Hansel and Gretel Year 6
Recount From the Witch's Perspective
Asiya 6S
The starvation. Oh ...the hunger I have been through. It will all end today!
My stomach growled and I squirmed in my seat trying silence the rumbling...and then I saw them.
They looked almost as hungry as me.
From the kindness of my heart I invited to some of the sweet goodness of my house, and then later to stay for some breakfast. Those foolish children jumped at the sound of food- not realising they would soon be my food!
Ashika, 6S
Oh!This hunger is eating me alive .If only I could eat something.Wait...
Who is that?
Is that my dinner? I hope so.Then there they are. They looked as sad as me.I kindly invited them to my house for some lunch. They were grateful enough to come barging in and scoffing anything they could find. They will have a nice lunch with me but that will change at dinner.
Mmmm... Delicious.
The thought of it made my tummy growl.
Prisha, 6D
Ooh you kids have come at the wrong time and the wrong day; my heart began to race in exitement. These naive kids have just become my dinner. My stomach rumbled like a lion trapped in a cage.
As the oblivious children grew closer and closer, it was the right time.
A sudden urge of empowerment rushed through my body like waves crashing continuously. Their eyes gleamed like the sun reflecting on water; I placed out my stirring pot and opened the front door.
I spoke to them "what brings you here today?'' As I requested them to come into the house, they agreed as quickly as a bird flying above. The sky was darkening... darkening until there was no light source surrounding me! They sat down on the hard rock floor as our stomachs rumbled simultaneously. Now hearken dear children I am very hungry today! There fragile hands began to shake... Where would these poor, poor children end up?
Recount from Gretel's Perspective
Asiya 6S
The wind howled and blew a bitter chill; we were tired. The woods were such an unwelcoming place to be trapped in; towering trees in a cold, dark forest surrounded us.
As soon as we stepped into the forest, we were robbed of each and every one of our senses- this horror never seemed to end for us.
I had to show so much fake braveness, for Hansel's sake. I kept telling her everything would be ok. That we would soon be safe and sound at home... sitting by a nice warm fire. With father pleading us to forgive him.
Why did father believe stepmothers act? Why did he let us in to such a horrifying danger? I could see every molecule in him urged him to not abandon us. However, for some reason he did.
This is such a nightmare. A catastrophe that you can never predict the end to. A never-ending experience!
The wind shrieked as we walked along the jagged path of the forest. The forest wasn't always the best place to be in but after hearing what Stepmother said,my heart was too broken to even think about what to do. Why did Father fall for her plans? All she wants is food and Father all to herself.
Ashika, 6S
Each step made me question my existence; this nightmare seems like it's endless. As we finally made it to the spot, Father kindly made a fire and me and Hansel went to bed. Of course, Father was begging to forgive him but how could we?
Why did he leave us in danger? Our lives are not in his hands anymore. It's almost like a nightmare but even worse! A catastrophe that you cannot even solve. Never ending
Eeman 6D
This has been a traumatising experience every time I shut my eyes the horrific moments became visible. We can't believe what our Father has done to us .All night Hansel cried pleading for our father to find us and bring us home.
Year 4
Sara 4s
Year 4 - Topic Mountains
Jessica 40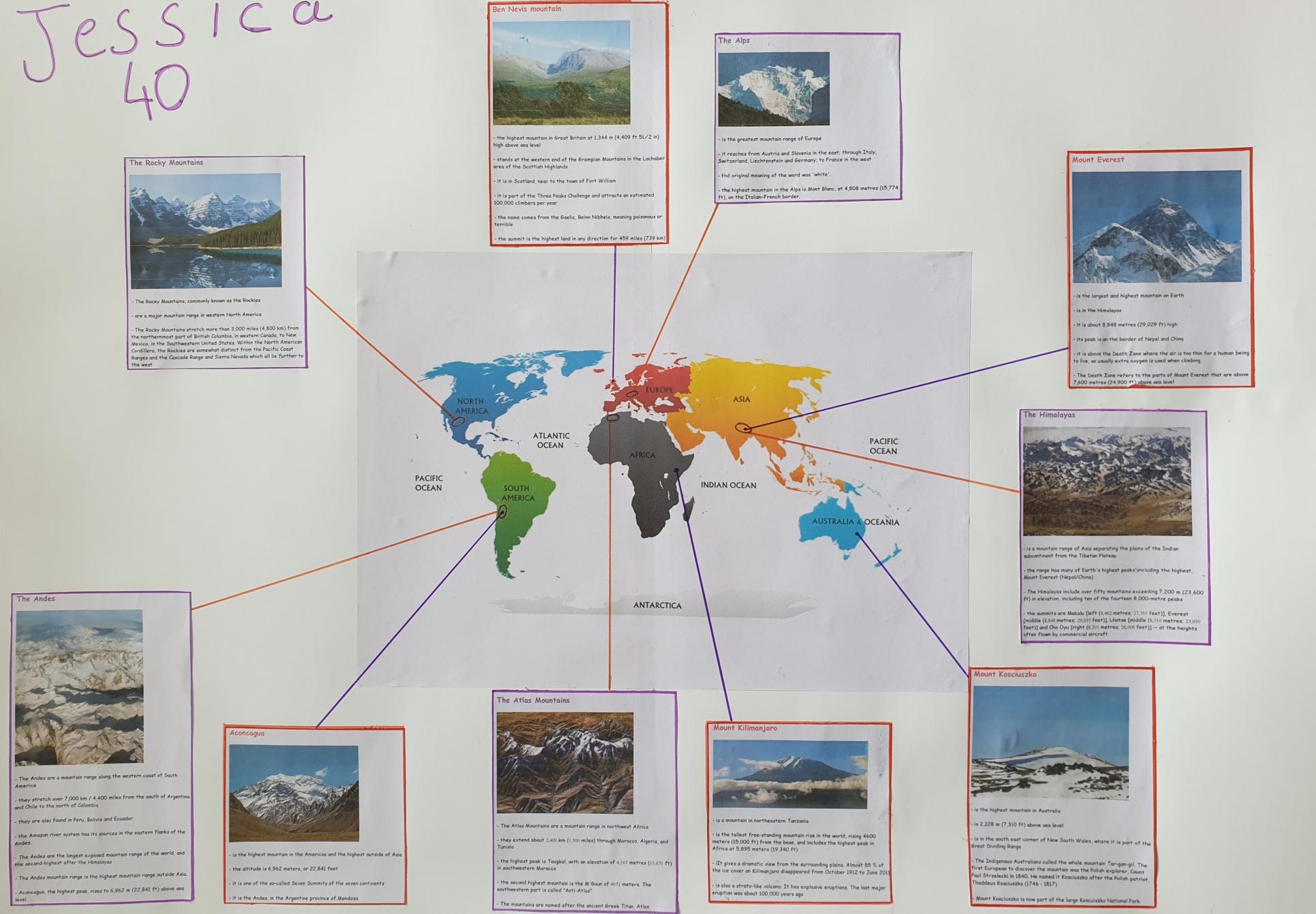 Year 6 Writing
Calvin Sweaton
The Bionic Dog
​​​One day there was a mad scientist that was making an experiment but a dog ran in and ran into the experiment. It fell on him. A cloud of smoke soon cleared and shown THE DOG FLOATING IN THE AIR. The scientist was amazed of what he had discovered but the dog SPOKE!!!!!! . The scientist got scared and fell but the dog kept speaking he said hello what is happening to me help. The scientist froze then as soon as he knew what he was doing he walked up to the dog and told him you're a super hero now you must protect this planet. The scientist kept the dog as his own teaching the dog how to use his powers the scientist got so attached he gave it a name Tim. One day the Tim was ready he left with a big open mind ready to save the world.
Tim was saving people that needed help left right and centre but what came to ears sounded big something deadly so he knew what to do. He flew over to the seen as fast as he could but what he saw was horrible it was the mad scientist operating a robot. He did not know what to do he was scared and did not want to heart him but he knew he needed to keep the world safe. He flew up to the window of the robot and tried to stop it but he was not strong enough instead the scientist flung him into a wall. Tim was heart but didn't stop he flew up and kept trying and trying and it finally broke. The scientist stood up, tried to catch the dog but fell onto the self-destruct button, and ran out but the dog stayed trying to turn it off but nothing worked so he flew down used his super strength and picked it up then flew all the way up to the highest point of the sky then. BOOM!!! It exploded everyone went silent hoping he was still alive.
People were losing hope for the dog still being alive but as they were about to leave the dog flew down to the ground and people started crouding around Tim. Tim was rewarded with his very own statue were he defeated the mad scientist and was given the title as the best super hero in the world.