Conway Champions
In this area you will find examples of excellent work produced by Conway children during the Covid-19 lock down
Jessica (5G)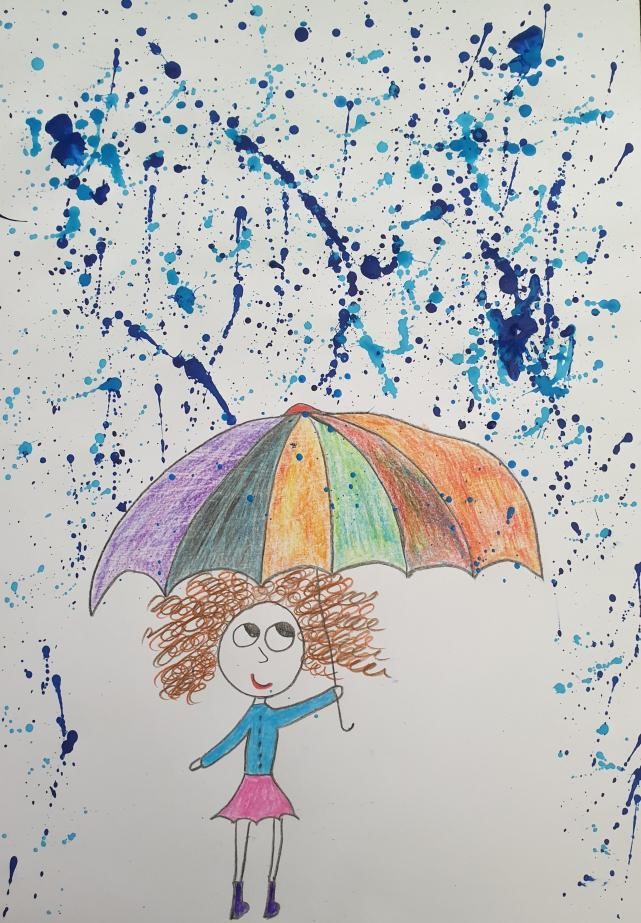 Year 5's PSHE lesson this week was on the topic of children's mental health week. They watched a clip, of a reading, of the book 'Beautiful Oops' for inspiration, then created a piece of artwork to express themselves.
"I didn't throw away that sheet of paper that I spilled the paint by mistake. I made up a new life for this sheet of paper." Jessica (5G)
Saaim - RB
Saaim is demonstrating hard work and commitment to his online learning. During his learning on, The Three Little Pigs, this week he was worked super hard and drawn a fantastic story map. He has identified the characters feelings and linked them to the correct part of the story by writing sentences with super improved handwriting.
Leila 2LF
Year two have been reading the story of Who's Afraid of the Big Bad Book. A book about fairy tales with a twist. Leila then had a go writing her own fairy tale about Cinderella. Leila has listened really carefully to the advice given over J2E by her teachers and she has managed to produce an excellent piece of creative writing full of descriptive language. Well done Leila, from the Year Two Team
Yusuf 5G
Yusuf (5G) Created this 'Trogglehumper' (The BFG's word for a nightmare) for the Queen by retrieving information about it's appearance from the text.